Free Patterns
here to join my Yahoo group and have me send you news about the latest free patterns
Sale Patterns
I Want to Knit
Monday, January 31, 2005
List of Questions
I stole this from Jen's blog. Jen, feel free to steal anything you want from me! :)
1. Are you a yarn snob (do you prefer high- and/natural fibers)? Do you avoid Red Heart and Lion Brand? Or is it all the same to you? --I'm not a yarn snob, I don't mind blents or acrylics, and I only started using non-acrylics in my fibercraft in 2004. The only thing I don't like is when an acrylic knits or crochets up and feels like plastic.
2. Do you spin? Crochet? --I crochet. I would even go as far as calling myself an expert crocheter, can create my own patterns, have made blankets, sweaters, toys, dolls. Haven't done lace crochet but that's just 'cus I know it would take forever on those tiny hooks.
3. Do you have any allergies? (smoke, pets, fibers, perfume, etc.) --No.
4. How long have you been knitting? --Besides learning when I was a kid then abandonning it, I've been knitting non-stop for exactly 1 year next weekend- Superbowl Sunday.
5. Do you have an Amazon or other online wish list? --Yes, at the side of my blog in the sidebar.
6. What's your favorite scent? (for candles, bath products etc.) --I like vanilla and mint the best, then fruit smells, either berries or citrus. I also like scents of pies or cakes or cookies. I just can't stand flower scents.
7. Do you have a sweet tooth? --No. I prefer carbs like chips and popcorn. I have a salty tooth. :)
8. What other crafts or Do-It-Yourself things do you like to do? --I do it all. I knit, crochet, cross stitch, paint, draw, sculpt, etch onto glass, write. I also do DIY stuff like build my own bookcases and install computer software.
9. What kind of music do you like? Can your computer/stereo play MP3s? (if your buddy wants to make you a CD) --I like all kinds. I love 80's music, but my personal music collection ranges from musical soundtracks like Andrew Lloyd Weber, French ballads like Francis Cabrel, modern stuff like Gwen Stephani and Black Eyed Peas, older metal like Rob Zombie, pop like Pink and Bon Jovie, and just weird like the soundtrack to the 1 musical episode of Buffy the Vampire Slayer. And my car stereo can play MP3s. Not my house one.
10. What's your favorite color? Or--do you have a color family/season/palette you prefer? --I used to think my favorite color was black. Now I'd say blue and/or pink. I like and would wear or knit with all colors though.
11. What is your family situation? Do you have any pets? --I'm the oldest of 4 kids, my parents are still married. I live with my boyfriend and we have a cat, Sam.
12. What are your life dreams? (really stretching it here, I know) --To get married and start a family.
13. What is/are your favorite yarn/s to knit with? --I don't have a favorite.
14. What fibers do you absolutely *not* like? --The only thing I don't like so far is knitting with those polar yarns, like polarspun or snowflake. Ugh, like knitting with plastic. And they hurt my teeth.
15. What is/are your current knitting obsession/s? --Dog sweaters, but that's 'cus I'm selling them. I've been doing a lot of socks and mittens lately, but that could just be the season. I love it all!
16. What is/are your favorite item/s to knit? --everything but sleeves. (unless they're challenging)
17. What are you knitting right now? --9 wips, but right now a dog sweater.
18. What do you think about ponchos? --I think they're cute but wouldn't look good on me.
19. Do you prefer straight or circular needles? --circs all the way, even for straight knitting, except for socks with anything smaller than 4-ply. For that I prefer straight dpns to circs.
20. Bamboo, aluminum, plastic? --addi Turbos all the way, unless it's a slippery yarn, then I'll use my Denise set.
21. Are you a sock knitter? --yes.
22. How did you learn to knit? --my grandmother taught me when I was a kid, but most recently I started again and the internet and books were my biggest help, then after 2 months of "on my own" I joined a knitting class, and that was the greatest thing.
23. How old is your oldest UFO? --about ten months. It's a mohair sweater that I just need to figure out how to seam.
24. What is your favorite animated character or a favorite animal/bird? --I used to collect Daffy Duck but grew out of that. Right now my favorite animated character is probably Puss 'n Boots from Shrek 2. I like all animals and birds, so no fave there.
25. What is your favorite holiday? --Hanukah.
26. Is there anything that you collect? --Besides yarn and books, I have a collection of Charming Tails mice figurines that I've been collecting for over 2 years. When I quit smoking I told myself I would spend the $20-ish I was saving on a figurine each week. I stopped buying them for myself, but got quite a few from Yannick and family members.
posted by Jennifer Lori @ 1:10 p.m.


sorry it's been so long between posts...
...but me + sick + knitting deadlines + life + more sick (does not) = productivity.

Friday night I only managed to do 2 rows on the scarf before our friends arrived to play cards. Don't ask what I did in the 2 hours that only allowed me 2 rows to knit...I don't know. I have nothing to show for it.

Saturday I worked, then had enough time to cast on & rib the 60 req'd sts for a lace sock for my knitting class Mondays. The yarn is so fine! I'd done Yannick's sock with a 4-ply, but this one is a 3-ply and I don't think it will fit me. Then I met some friends for dinner. I would have loved to have cancelled because I felt so crappy, but I was the one who had organized it last week before getting sick, and didn't feel right canceling. So wouldn't you know it, 5 mins before having to leave, Yannick asks me to take my car to go 'cus he wanted to go to bed, he wasn't feeling well! So I got stuck going alone, sick, when I was the one who wanted to bail! Dinner was good though, and we wound up seeing a movie after, which was kinda a punishment for Yannick 'cus he'd wanted to see "Meet the Fockers" and I ended up seeing it without him. I was so drained though, and had coughed so much through the movie, that I got home and crashed immediately.

The lack of oxygen must have gotten to me, 'cus for the first time in over 6 years I slept through the entire night, not waking up until 12 pm!!! I NEVER sleep past 10, and am usually up between 8-9 even on weekends, earlier when I have work that day. I couldn't believe I fell asleep at 12:30 am and slept straight until 12pm. I must have really needed the rest.

Yannick and I lunched at Montana's 'cus we had a coupon for -$10 that expired that day, then did some groceries and went to my parents' house for the night. My dad needed Yannick's help installing something, so we went there for dinner. It was such a horrible day for me! Not the company, just the sickness. I don't know how many times I burst into tears at Loblaws, 'cus each time I got into a coughing fit, my throat hurt so much and my brain felt like it was trying to squeeze out my left eye socket, that I couldn't control it and started crying. At my parents' I took a cough syrop with codeine twice in the space of 4 hours (3 hrs between doses) and STILL kept coughing so much I was so weak and exhausted. The only good thing that came out of it was my dad saw I was really still sick and felt bad about forcing me to go to work each day :) He was actually the one who suggested I go back to the doctor.

While we were there my mom was busy finishing a scrapbook and Yannick was helping my dad, so I lay in my parents' bed, watching TV and knitting. I finished the Vegas scarf! Woo hoo! Now I can develop the pictures and send them to Paulette Lane and next year we'll see my Knitting Game in the 2006 calendar!



This is the scarf surrounded by the 6 balls of yarn I used. I can't wait for the pic to be developed from my camera so you can see the true colors, 'cus it's not really purple, more blue/mauve/navy/gray/silver.




This is a closeup. Again, way too purple, and due to the Palm's fuzziness, you can't see much difference between the stitches. I hope the camera pics come out better!

This morning I had my knitting class. I really look forwards to going each week, even though it means I can only sleep in on Sundays. My dad said if I was so sick I shouldn't be going. I told him if I'm well enough to go to work, I'm well enough to go to my class! Besides, if it was contageous, it would have been earlier last week when I had my fever, not any longer. It's been a week already, I think it's just a lingering cough now.

In class we came to the conclusion that the 3-ply was just too thin. I switched it for a nice cream-colored 4-ply and managed to do 5 rows in rib (after casting on and doing 2 rows in 1x1 rib before remembering I prefer the look of 2x2 so starting over!). I'm really looking forward to next week's class, we'll be learning fair isle. I've never done colorwork other than stripes, so I'm really interested in learning. I have books on the subject, but I really prefer learning in person, with others. You get to learn from eachother's mistakes, have hands-on help and support, and besides, Nicole has so many little tricks for different techniques, I'd prefer to learn from her than from a book. We'll be making headbands, and the plan is to work on that in class next week while working on the socks at home, so hopefully by the following week we'll all be at the heel. She will be showing us 2 heel techniques, the square and the triangle (I'm making up names, I don't know what they're called). I've done the square one, and it looks fine on the person, but when the sock is off it looks a bit weird. Acceptable, but weird. The triangle version looks more polished and sleek, so that's the one I want to learn.

I called my doctor's office before leaving the shopping center where my LYS is. I don't want to make an appointment to see my Dr. if it really is just the virus I have which you can't treat, so when the secretary answered the phone, I told her when I got sick, what my symptoms were, and what I was doing for it. I asked her to ask my Dr. if there was any point in me coming in to see him, or if I should just keep "self-medicating" the way I've been doing all week. She's supposed to call me back and let me know.

Now my plan is to get moving and do the 2 commissioned sweaters for the pet store. I also told her I'd bring her an aran sweater, but I really want to make Yannick a pair of sweetheart mittens for Valentine's Day and that's 2 weeks away. If I rush I can have the 2 commissioned sweaters done by Wednesday (I hope!) which will leave me a week and a half to squeeze in 3 mittens (1 for me, 1 for him, 1 for both of us). I was smart and measured his hand while he slept this morning so I know I can make it to fit him. Now I just need the time.

Oh, and to Moze from the comments:
I've NEVER heard of the onion remedy! I love onions, but in honey???? Yuch. The other idea sounds much better...although I don't see why I couldn't add the yummy sugar. :) Thanks for the ideas! It's nice to have people wish me well. Yannick's seen me sick for a week now, so he forgets that it's still nice to hear "hope you feel better".

posted by Jennifer Lori @ 11:50 a.m.


Friday, January 28, 2005
Are these days getting longer, or is it just me?
UGH days pass soooooooo ssssssssllllllllloooooooooowwwwwww when you're sick! And I have a feeling I'm at the lingering part of the virus, where it's not sick enough that people feel sorry for you, but still sick enough that you feel crappy but can't complain because they'll say you're not really "sick" any more. And I still can't swallow.

Luckily Yannick's not home yet and I have at least an hour before he gets here, another hour after that before Julie and Rich show up for our bi-monthly card game. Which means I can finally get something accomplished! I'm having my most unproductive week ever. 3 sweaters due, 1 scarf plus photo of said scarf...and nothing to show for it but a garbage bin of wadded up Kleenexes and a half-empty box of Riccola. No knitting.

I'd like to work even longer tonight but I haven't mastered the art of knitting while playing cards. If we were doing anything else I could, but I need my hands every second to throw out my cards, and it's almost not worth it to pick up the knitting when its someone else's turn to deal, 'cus I wouldn't even get a row finished. Well, at least I have those 2 hours now.

*cough, cough*

*whimper*

Someone feel sorry for me?

*sigh*

posted by Jennifer Lori @ 6:53 p.m.


...lingering...
...is what this stupid virus is doing. RRR I was looking forwards to getting some knitting done last night, for the first time since Tuesday. I sat down to prepare everything...nope. Head swirly. Nose runny. Throat coughy. Feeling sicky. I couldn't concentrate long enough to get anything done. Then again, I had worked from 9-8 at the store. I think I used up all my energy there. Hopefully I'll get something accomplished today. What a horrible time go get sick: Vegas scarf picture is due, along with 3 sweaters for the pet store! I don't want to wind up taking too long and looking unprofessional just 'cus I caught a stupid virus that's going around. RRR.

To Stacey from the comments and Auntie Mimi:
Thanks for the info on International Coffees, right in my grocer's aisle :) I'll be looking next time I go to the store.

To Orris from the comments:
Thanks for the Buckley's suggestion. Can I get those in Canada? Right now I'm surviving thanks to gargling with salt water and a nightly NeoCitran. Oh, and thanks for the hot toddy suggestion too. I don't think it's a good idea in my present state to operate any heavy machinery...you know, like stoves or microwaves. But I'll file the suggestion for when Yannick is home to make one for me :) My grandmother also suggested something she learned from her mother-in-law, called a Guggle-Muggle. Basically it's hot chocolate with an egg yolk in it. You mix some sugar, egg yolk and cocoa powder in a glass, whisking, while warming milk on the stove. Once warm, you slowly add the mixture, then drink. Supposed to be very soothing too.

Phone just rang: dad saying "leave now." So I leave now.

posted by Jennifer Lori @ 9:11 a.m.


Wednesday, January 26, 2005
Owwie.
My throat is killing me!

Sorry for the long gap in posts, but UGH I've been unwell.

Although I didn't post again that night, I did finish the entrelac tam Sunday night. I would have stayed up to post but I was home alone and started to feel a bit sick so I went to bed early. I still need to wash it and block it with a pie plate inside to create the classic "tam" shape, but here are some preliminary pics.




here's the front, on my creepy mannequin head. I was supposed to paint her and bring her back to work, but I like having her here...she's a good model for scarves and hats and stuff. In the background you can see the 2005 Knitting-Pattern-A-Day calendar, and the ivory Filatura di Crosa "Brilla" that I undid and restrung with 3 bags' worth of beads.






here's the back, showing how the entrelac comes together in a cute star-like shape when you decrease it on both sides of the rectangles. I like entrelac flat with two colors to make it look "woven", but this hat was really easy. I can see myself making more of these!




here's the reason I was worried during my last row...this little bit of yarn is all the Alafoss Lopi I had left! Could you imagine having to buy another skein just for a few rows? I'd shoot myself...then use the leftovers to make fuzzy feet or something. That little sketch you see on the white paper was my attempt at illustrating entrelac to someone who wasn't staying on for the afternoon workshop.

On Monday I woke up and knew right away I was sick. I crack my neck and the minute I went to move it I felt the heat and swollen-ness of my muscles. Still I had a commitment and I went to my knitting class. We have to be at least 5 or the class is cancelled, and I don't want to be the one who makes everyone else not be able to attend. I love the class, but I feel so bad when I do more than the other "students". Basically it sums up like this...1 woman didn't show up, 2 women made little or no progress on their class sweaters...and we haven't met since early November, 1 woman finished her sweater and made a pair of mittens...and then there's me. Since our last class I've finished the class sweater, made a pair of thrummed mittens, a felted bag, a thrummed sock (1, not the pair), crocheted 3 baby outfits and booties, crocheted (and sold) a pig, knitted 3 dog sweaters, finished a pair of Regia socks, and created a knitting game. And I'm probably forgetting something. Luckily the women in the class are really, really nice and don't think I'm trying to show off or be teacher's pet or anything. At least, I hope they don't! I just probably have more free time than they do, I'm not married and don't have kids.

The class was fun, we outlined how we'll structure the next classes, since technically our level 1 class is finished, but we all want to stay on and learn more. We were going to move into fair isle next, but somehow wound up doing lace socks. I don't mind, I enjoy dpns and haven't worked lace yet. Plus, I already have the book we're working from. Now I just need to find the time this week to cast on and work at least the ribbing.

After class I had a doctor's appointment that was just a follow-up from something a few months ago. While I was there I mentioned to the secretary that I had a low grade fever last night, and was feeling hot again, could she take my temperature please while I was waiting. She did, but I think she was in a hurry. In any case, she said it was normal. When I saw my doc I mentioned feeling crappy, and how when we babysat this weekend, the youngest had a really high fever and I held him most of the weekend. He said there were 2 viruses going around...1 that caused a sore throat, the other that caused diarrhea (sp?). I said I was feeling the former. He said that because it was a virus, there was nothing to do for it. Gargle with salt water, take aspirin, tea, chicken soup. I didn't push the issue 'cus other than feeling a bit feverish, I wasn't feeling that bad.

I came home and started to work on my Vegas scarf. Why was I working on that all of a sudden? When I have 2 orders for dog sweaters? 1 extra dog sweater? A teddy bear to make? I have a very good answer for that:

I spoke to Paulette Lane via email, and my knitting game will be appearing in the 2006 Knitting-Pattern-A-Day calendar! Woo hoo! I'm so excited! But I need to have a photo for her of a FO or at least a WIP by the beginning of February, so that's why it takes priority at the moment.

Well. Around 3:00pm my throat went from sorta-hurting, to mega-hurting, and I was feeling really crappy. So bad, in fact, that I made myself soup for supper at around 4:30, just so I could go to bed early. I went to bed, lights closed and everything, at 6:00pm. I woke up at 8:00pm when Yannick called, then fell right back asleep...until... WHAM! I woke up again. I think it was somewhere around 11:30 or so. I was SO COLD! Now, I was in a heated waterbed, wearing long-sleeved and long-legged pjs, socks, and under 3 blankets. I had to actually get up and put on my bathrobe over/under all that. I took my temperature... 102.1!!! A hundred and freaking two point one! And the nurse said I was fine! RRRRRRRRR I was so cold I was almost crying just because I felt like I'd never be warm again. And every 45 minutes to an hour I was waking up, freezing. Periodically I'd turn on the light and take my temperature again, it varied throughout the night, but never lower than 101.2.

Needless to say I didn't go to work on Tuesday. My fever was down a little, but my throat was raw and I hadn't slept more than 45 minutes straight the entire night. I did sleep most of the day but got a little knitting done. It was hard to make progress though, I'd start knitting one row, pause somewhere to pay attention to the TV, wind up staring at the TV in a daze, then realize 1/2 an hour had gone by and I still hadn't finished the row.

I took a pic, but it's hard to see all the luscious colors because of my sucky Palm camera. (Note to Palm Gods, I LOVE the Palm, please don't curse me. I just mention the camera isn't the greatest.)




I really, REALLY wish you could see the colors properly. Instead of mauves and purples like this pic suggests, it's actually blends of blues, grays and a bit of navy and purple. And, of course, the silver "tinsel". I have to say, I loved the skeins when I bought them, but as I knit, I am stunned at how gorgeous this scarf is turning out! I really, really can't wait to finish it so I can wear it, because I think it is the most beautiful thing. And yes, it's "just a scarf".

Last night I went to bed early again, and was woken up only by Yannick getting home and showing me the ice-cream he'd bought me to soothe my throat. I wish it was spontaneous, but I had called and asked him to pick it up after bowling. Still, he did comply, which is sweet, especially since it meant stopping at 10:30 just to buy me ice-cream. And it was Hagen-Daaz too! Sweetie!

Today I had to go to work. I did take it easy most of the day, but I'm feeling pretty wiped. I pretty much lived on hot stuff...2 hot teas at work (and my mug is about 5 cups), 2 onion soups for supper. I was supposed to have some ice-cream tonight but I don't know if I have the energy to go downstairs to get it. It was nice though that my parents invited us for supper. At least I didn't have to cook or clean while feeling this crappy.

So, I didn't get any knitting done today, but at least I'm able to get another good night's sleep. And as Scarlett would say, "tomorrow is another day".

posted by Jennifer Lori @ 9:27 p.m.


Happy Belated Bday Auntie Mimi!
This heading should have been posted on Monday the 24th but I was really, REALLY sick, so I'm posting only now. I'm sorry it's late!

Love you!

posted by Jennifer Lori @ 9:07 a.m.


Sunday, January 23, 2005
p.s. I finished the entrelac tam...
...but I'm too tired to start fiddling with taking pics now so I'll post it tomorrow. Gives you something to anticipate. :)

posted by Jennifer Lori @ 11:40 p.m.


Decaf, Sugar-Free Vanilla Coffee or "just add water" mix exists, right?
This is totally off the topic and a bit irrelevant 'cus I'm off to bed exhausted from the big weekend blitz, but if anyone out there is reading this and can think of the name or company that makes this please let me know? I've been limiting my caffeine intake, no more sodas (even diet) 98% of the time and no more reg coffee, only decaf. I've been chugging the tea lately and been devouring all kinds of herbals like Vanilla Pear and Peppermint. But about a week or so ago Yannick showed up at my work with a Tim Horton's Vanilla Coffee. Evilness! It is soo good, and since he usually stops for a coffee or six for himself, he's taken to showing me little signs of affection by bringing me coffees at work. I love the taste, but I'm wondering if anyone out there makes a sugar-free, decaf vanilla coffee? I know I can add a bit of flavored coffee to a pot of decaf or something, but I could swear that I saw a commercial for that line of cofee mixes where you just add water...International Flavors or something...International Something anyways, and I think they just added a sugar free line. If I could find that I might not mind the occassional caffeine boost, but I don't even know where to look. I like those flavored things 'cus you can just put some in a cup and add hot water...don't need to brew a pot, which is good for when I'm at work 'cus my dad doesn't like flavored coffees. Whooo I think I'm really rambling 'cus of how tired I am, but if anyone can make sense out of this and knows of such a thing, PLEASE let me know where I can find it!

posted by Jennifer Lori @ 11:29 p.m.


Recapping Saturday
Oh I can't even think of where to begin with Saturday, I had suuuuchhhhhhh a good time all day!

In the morning after posting here, I left for the workshops. It was FREEZING outside, but I was smart and bought my x-l vanilla coffee from Tim's right near my house, as opposed to closer to the church where we meet. This meant I got to hold it and warm my hands the whole way. (Yes, this also makes it apparent that I don't have cupholders in my car, but whatever. It's an '87 with a kick-a$$ sound system. I can do without cupholders.)

I got to the church at 9 on the nose. It seems there was a mix-up in the newsletter, in one spot it said we started at 9, in the other, 10. But most of us were there at the right time and we begun soon after. The morning workshop that I attended was on knitting with beads. There was also a thrumming class going on at the same time, but I've already made my dad's thrummed mitts and Yannick's thrummed socks..um...sock so far. (BTW, no pics at those links, if you're interested in clicking over. Just the stories behind the gifts.) So yeah, I'd done thrums, so I was taking the beading class. It turned that the instructor of the class was Norma, one of the guild members who also works at my LYS. She taught us really well. She was really patient and gave us some background info and hints and tips, and went to help people individually too. I was able to pick up on the patterns pretty soon after and managed to do some creative "tweaking" to it. We were making scarves and I wanted to have enough beads to do the whole scarf without having to buy more, so instead of beading every YO as in the original 2 row patt repeated, I changed it up. A bunch of people did a staggering effect so there wouldn't be so many beads per row, others did a 4 row repeat with beads only every 1st row. I did a 10 row repeat. I'm not retyping the actual pattern because I don't want to get into copywrite issues, but basically, instead of:
Row 1: work in patt w/beads every YO = 9 beads
Row 2: work in patt w/beads every YO = 9 beads
I did:
Row 1: work in patt w/beads every 1st, 3rd, 5th, 7th YO = 5 beads
Row 2: work in patt w/no beads
Row 3: work in patt w/no beads
Row 4: work in patt w/no beads
Row 5: work in patt w/beads every 2nd, 4th, 6th, 8th YO = 4 beads
Row 6: work in patt w/no beads
Row 7: work in patt w/no beads
Row 8: work in patt w/no beads
Row 9: work in patt w/no beads
Row 10: work in patt w/no beads
Rep from row 1.

I love how it came out with it stretched taut. Unfortunately, left to it's own devices, it's pretty loose and my sides look yucky.





Here's a closeup, so you can actually see the beads:




Yes, the closeup sucks. Blame my Palm. Anyways, there was one girl in the class, I forget her name right now, and she was speeding along. By the time the class was over she'd used up all her beads and completed about a foot and a half of scarf. It hung beautifully because she'd used the beads the way the pattern said, and their weight kept the scarf nice and even. I think I'm going to frog mine and do it that way. There were leftover beads at the end so I bought 2 bags and will start over.

The afternoon workshop was taught by Sally, our outgoing president. She was also really good, very friendly and helpful. It kept alternating between everyone laughing and everyone silently knitting away. The class was on entrelac in the round. I'd really hoped to have been able to leave with a completed scarf, but I'd really overestimated my knitting speed. I'd also not taken things into account...like brain freezes. I had to tink back an entire square twice because I'd forgotten to include the last stitch way back on the first row. With entrelac you really need to bring your brain.





And, again, a closeup:





The color isn't actually a salmon-y, coral-y color like these pictures suggest. In person it's actually a very bright, thick, Christmas red color. Again, blame the Palm.

I was in such a good mood from the workshops that I actually let other drivers cut in front of me on the drive home, I helped a woman back up at the grocery store I stopped at on the way home, and I think I even hummed a bit while shopping.

I was also in such a good mood because Yannick's 4 nephews were sleeping over again, and I love when Huey, Dooey, Looey and Bob are around. :)

By the end of the night things weren't as good. Sleep came WAY past everyone's bedtime, the youngest had a fever and 1 managed to fall down the stairs and spill chips and popcorn everywhere. Luckily he believed Yannick when he said he wasn't mad, 'cus everyone knows what a neat freak he is (as proven by how he took a quick look at the child while on his way up the stairs for the Swiffer and vacuum). All ended well, and after all the coughing, waking up and other excitment, I'm pretty sure that between 3:41 am and 5:26 am everyone in the house was asleep. Boy do I wish that was an exaggeration, but it's not. As I type this Yannick is napping. Poor thing's all tuckered out. :)

posted by Jennifer Lori @ 3:33 p.m.


Recapping Friday
Whew! Finally a chance to sit down and go over the past few days!

Friday I met with Michelle from the pet accessories store. I thought our meeting went well. She seemed to really like the sweaters I'd brought her and even mentioned possibly using the one with the faux fur in their April fashion show. I left her the three sweaters for now, and she gave me 2 sweater orders and a request for the cabled aran one I was going to make as a sample.

That's really all that happened Friday, other than the fact that I got to go to my LYS after work because I needed 5mm and 6mm addi Turbos for my workshop Saturday, along with some Alafoss Lopi for one of the projects. Ok, yes my Denise set includes the 5mm and 6mm sizes. But really, any excuse to buy an addi is a good excuse for me! I'm buying them all in 80cm (40") sizes because I Magic Loop everything, and I'm now only missing a few sizes. Very happy me! I bought the Lopi in a bright, Christmas red, because that's the color Yannick suggested when I asked him what color hat I should make for myself. He said red would be cute against my blonde hair and blue eyes. I think I look stupid in all hats, especially one whose pattern calls it a "tam", but whatever. I bought the red. I also bought a second skein of Paton's Canadiana in Pale Pink so I can do the two commissioned dog sweaters. I already had one skein.

posted by Jennifer Lori @ 3:23 p.m.


Saturday, January 22, 2005
Tres Excited!
I can't post for long 'cus I don't want to be late, but this morning I am leaving for my first-ever knitting workshop with the MKG! I somehow managed to convince Yannick to fill in for me at work (thanks Dad and Yannick!) and will be spending the morning learning how to knit with beads and the afternoon learning entrelac in the round. I think once I get home I'll have a new scarf and hat for myself!

I also have news on the dog sweaters, but I'll post everything when I get home tonight, after I move everything in the house that's breakable and within 3' from the ground to a safer place...all 4 rugrats are sleeping over again tonight! I'm so happy...a fun, fun day and a fun, fun night. Can't wait to share it with you later!

posted by Jennifer Lori @ 8:19 a.m.


Thursday, January 20, 2005
With time to spare!
Whew! I'm going to officially say, I rock. No really, I do. Check these out:




Ok, now, if I had an actual digital camera instead of just a Palm Zire 71, you'd be able to see that these are some REALLY CUTE labels. I cut the teardrop shape out of a two-sided Bristol board (when I was younger Bristol board only came in one color. None of this fancy-shmancy two-colored boards! Ok, I'm only 27, but still, I can rant.). I used my brand new Fiskars wheel cutter thingie that came with templates and cutting board, and got 3 perfect shapes. Yes you only see two here. I really didn't need to photograph all 3, they look the same. Why did I photograph two? Duh, 'cus it's the front and back. See? Gold side=front, silver=back. Both sides say "Handmade by Jennifer" and www.jeloca.com. On the fronts they have the sweater name and a credit to the actual designer/book patt is from. On the back is the size and care info. I printed those on sticker paper, and used the Fiskars thingie to cut out the circles and just stuck them on. Pretty nifty!

And here, in yet another horrible shot due to lack of real digital camera, are all 3 sweaters ready and waiting to go, all proudly wearing their little tags.





I have my pattern books ready to bring to show the owner other possibilities, I have pages I printed off the net that show all the available colors of the yarns I used for these projects and another in the same gauge so she can custom-pick her colors, AND it's not even midnight yet.

Oh yes. I rock.

posted by Jennifer Lori @ 11:35 p.m.


FO: Snazzy Jacket with Faux Fur
Sweater the Second is finito! And Lena had the proud honor of modeling for me again:





One button closes the "jacket" under the throat, and two attach the underpanel to the side. I think this came out so cute, very "urban" and trendy for today's fashionable pup. :)

Of course, this meant that Sweater the First is the only one not modeled (unless you count Sam, who really doesn't like me talking about this). I don't have a stuffed animal with the appropriate dimensions. Thus, random teddy will have to do:





I hate having to use this pic, but I really don't have anything else that the sweater fits.

Now, off to make labels!

posted by Jennifer Lori @ 9:18 p.m.


Busy night ahead
First of all, let me just say how much I enjoy Thursdays. Thursday is, at our store, "Sushi Thursday". If anyone is ever in Montreal I really, really recommend Sushi Mooshi on Decarie. NAYY, but it really is excellent sushi. If it's any testament, I've been working with my dad for a few months over a year, and we've ordered from SM every Thursday since I've been there.

Well, my original plan for the night was to get home, crawl into bed with the yarn and needles for the fourth dog sweater, and knit away to Must See TV. Instead I have a long night of work ahead of me.

My grandmother called me at the store earlier to tell me that she'd gone into the pet accessories store that I'm preparing the dog sweater samples for, and that they'd asked when I would be bringing them some sweaters. Because of the freezing temps we've been having lately, people have been shopping like mad. So I called her up and arranged to meet tomorrow afternoon, and I'd bring her the three I have so far. She also told me that she has 2 orders for me as well.

Which means my relaxing night is now a race to finish the following for tomorrow:
-sew buttons on Sweater the Second
-sew "made by" labels into each sweater
-prepare "care info" and "size" labels on computer
-print said labels onto sticker paper
-cut out said labels and a background tag, make a hole, add string and attach to clothing.

See you later!

posted by Jennifer Lori @ 8:36 p.m.


Wednesday, January 19, 2005
A Day Late, But FO!
I wanted to post yesterday, really I did. But you know when you don't feel like doing

anything?

After work yesterday I had to hang around for a bit then drive my dad to bowling, but I managed to not be too late to meet Jackie for our weekly Pilates class. Ok, it's not so much a class as it is us working along with the Windsor Pilates DVDs and making sarcastic comments. Still, once I got home, made dinner, showered, went through a gazillion emails then finally managed to make it, shivering, into bed to knit (it was -34 with the windchill, and I mentioned the shower part, right? Wet + cold = CHILLY)...I just couldn't do anything. I sat there like a zombie watching The Amazing Race. My knitting was right next to me...I just couldn't bring myself to lift my arms and pick it up. Too cold. I finished watching TAR with Yannick when he got home from bowling (yes, my boyfriend and father bowl together. Every week. On a 4 player team. The other players being one of my brothers and one of my cousins. Oh to be a fly on the wall....). We watched the Law & Order SVU I'd taped earlier the same night, then I zonked out.



I also found out yesterday that one of my old friends' marriage has officially been terminated. I knew they were talking about separating, but yesterday he confirmed to me that everything was official, and that he moved out last week- actually to around the corner from me. It's weird. On the one hand, I should technically be paying homage to some kind of voodoo temple or be secretly happy because it just so happens that this friend is actually my ex with a loooooooong history, and his soon-to-be ex-wife is the girl he cheated on me with, then subsequently married. So really, I should probably be happy he got what he deserved. But I feel sad about it. We're still friends, somewhat, and still keep in touch. I even went to his wedding with Yannick, and we've stayed at their country place one weekend long ago. I guess that even after everything that happened between us, I still always wished him nothing but happiness...and thought that he'd found it. Nobody deserves to get divorced, regardless of what their past was like or what kind of a person they were. I thought he'd finally gotten everything he wanted...his wife, his son...a family. It's sad that relationships don't always work out. I hope he meets someone, maybe the right person this time.

Today was very cool on the work front. Yannick was at the store most of the afternoon. I don't know how I managed to get any work done! And today boasts much better for my abundance of promised knitting. I only had to stop at the grocery store after work and then since Yannick was still at the store I had a nice quiet night to settle in and knit. And I finished the third dog sweater! This one took 6 hours. (The first took 9, and the second is so far around 3.5...but I still have the buttons to sew on. It'll be under 4 hours, anyways.)

I've been searching the mess of stuffed animals we have all over the house for suitable candidates for models, since the dog sweaters look really strange just lying there. I found an excellent model for The Third, in the form of "Lena", the Gund white tiger I bought Yannick when he went into the hospital for his back surgery. She's super soft, and growls when you squeeze her tummy. And she looks great in her pink ribbed turtleneck:




I LOVE this picture! I think it is so cute. The pattern is from Fiber Trends and is called the Beaded Rib Sweater. There are also the Hearts Rib Sweater and the Mock Cable Sweater, and I'll be making those two very soon.

Now I'm off to put together my knitting back for Sweater the Fourth since my addis came in yesterday. I found SUCH a great deal on addi Turbos! I'd signed up with my birthday at RedBirdKnits because you get 10% off every year on/around your bday. So periodically I get emails with news and announcements from Robin of RBK. Well, right before Christmas there was an email that announced a special holiday sale: that current week everything was 10% off, the following week was 15%, etc... until from 12:00am on Dec 25 to 11:59pm Dec 27 (or something like that) whatever stock was left was 40% off. And this is a Canadian vendor. In Canadian dollars! So I set an alarm in my palm to go off, and Christmas Day as we're leaving dinner with his family, Yannick asks me "why is your palm beeping?" It was 12:03am. I was able to move in for the kill. I got 4 skeins of Regia sock yarn (hot pink for me, brown tweed for Yannick), a copy of Rebecca magazine so I could see what the fuss was about, Fiber Trend's felted clog pattern, and 4- count 'em 4 addi Turbos. At 40% off, after taxes and shipping the whole order came to less than $85 CAD! At my local LYS addis alone are about $20! So the whole package came in yesterday and I'm so excited to go through it all. Right now I'm grabbing the addis I need for body and ribbing and am preparing my bag with all the yarn, etc...so tomorrow I can start #4. Goodnight!

posted by Jennifer Lori @ 11:40 p.m.


Tuesday, January 18, 2005
Posting Progress so I Can Sleep
I'm REALLY tired, but had to come post this pic now or by the time I get around to posting tomorrow it will have changed. So last progress report of the day:




Again I included a copy of Interweave Knits for scale. I keep looking around for something else to use but short of a ruler which wouldn't show up very well, I can't think of anything else in my office that's standard size everywhere. So for now IK is my guidepost. And if they want to give me a free subscription for the advertising...I don't mind! :)

I knitted the last row after the body into a tube and continued that in 1x1 rib for 2.5" for a turtleneck. As a final burst of effort before bed, I CO the 17 sts for the underbelly panel and did 7 of the 9 req'd rows in rib. Once that's done I do the body rib patt for the req'd amount of inches then seam it together leaving 2 openings for the front paws to go through. So far this sweater has taken me 5 hours exactly.

posted by Jennifer Lori @ 12:34 a.m.


Monday, January 17, 2005
This date in history
Today is both Kristin's birthday (my brother's girlfriend) and 1 year since the date my uncle Mel passed away. I wanted to acknowledge both with their own post, not lump them into other stuff. I wasn't sure if it was appropriate to mention Mel here because of the context, but I didn't want to wish Kristin a happy birthday and not acknowledge the other reason this date has a meaning to my family. So for both reasons, today's a day to reflect on the good and the bad that can come out of life, even on the same day, or in the same moments.

posted by Jennifer Lori @ 7:17 p.m.


Feed working and other bits of life
Thank you to all the RAOK bloggers who let me know my feeds were working right. I'm trying to work out a system to read through everyone else's blogs so I can actively perform RAOKs. I don't get internet at work so lately I've been "plucking" people's blogs with software for my Palm and reading when I can, but I would have to be MUCH more consistent with it to keep up with everyone. I'm trying to instill a time of the morning or night to sit down and read through as many as I can. If any RAOKers have tips on how to handle the bulk, or keep up with everyone, PLEASE let me know!

I would have loved to have slept in this morning, but Yannick called around 9:30 from up north looking for computer help. They were trying to install a shower unit but for some reason they didn't have the installation guide. It was available online, but as a pdf file, and they didn't have Acrobat Reader installed on the computer. I tried talking them through it but it was very hard not to get aggrivated. For one thing, I was trying to direct Yannick on what to click but without being able to see the screen it was a little hard. Then there's the fact that they ("they" being Yannick's parents) have a Mac. I have a PC. I am pretty well advanced when it comes to the PC, which makes me the family's resident "go to" person for computer questions. Let's not get into how much longer I have to stay each time I go to my parents' place and as I'm going to leave I get hit with "Could you just take a look at....." But I digress. I think I managed to walk him through downloading the reader from Adobe.com, but then it took a while before he was able to find where it was saved. Not knowing Mac, I couldn't help him on that end. The one time I used their laptop got me frazzled enough that I almost kissed my PC when I got home. And that was with it in my hands. Trying to help long distance is NOT good for our relationship! He finally found where it had saved but for some reason it froze every time he tried to install it. Unless he selected to install it in Asian. I have no idea. He finally did install it in Asian but when he went back to the manufacturer's website it still said he didn't have the reader. That was the point at which I gave up. Did I mention this took 4 long distance calls? And that it was detrimental to our relationship?

I did manage to head over to my LYS even though my class was cancelled (hence the overwhelming desire to sleep in). They carried the exact same buttons as in the pics for the dog sweater, so I grabbed them.




This is the photo from the book showing the finished sweater (the one on top, Snazzy Jacket with Faux Fur).




This is a (grainy) shot of the same sweater minus the faux fur (hence, Snazzy Jacket). You can see the buttons they used.




These are the buttons I bought.

Not bad eh? I was glad my LYS carried them. I know from reading Jo Knits that there is a huge button store in Montreal, but I haven't gone there yet. I had to go to the shopping center that has my LYS anyways 'cus I had a meeting at 11:00 (so scheduled when I still thought there was a class). I don't want to get into the meeting now 'cus it's something I'd rather keep to myself for a while. But it went very well, and I was able to be home by 12:30 having taken care of everything I'd wanted except go to the post office and return a stylus to Stylus Central for exchange, 'cus I forgot.

After a very nice lunch of nachos I settled into more knitting. I really had thought at first that I wouldn't enjoy a patt based on so much ribbing, but I have to say that I find it kinda relaxing. The patt shows up so much better when it's stretched, but I know it will look stretched on a dog so I don't mind seeing it closer together now. I managed to get to 10", so when I get home tonight I'll be able to cast on additional sts for the turtleneck, which is done in the round.




One good thing is that by working on my Denise needles, I can switch right to the smaller needles without having to waste time.

So I'm off to my parents' house for dinner, but I just might have more progress later on.

posted by Jennifer Lori @ 6:51 p.m.


Progress of the Night
Yannick left for up north this afternoon, so I was SURE I'd have plenty of prime knitting time. Don't ask me what I did to occupy my time, but all I know is that somewhere around 8:45 I realized that I hadn't done ANYTHING. I gave my little bootie a kick (hard, but I'm flexible) and got some nice progress in.

I finished dog sweater the second (050102). The pic sucks 'cus I have no light in my office, and also I don't have a small dog or dog-shaped stuffed animal to model for me. I also don't have any buttons yet, so it wouldn't stay on anyways.




I included a copy of Interweave Knits for scale purposes. For the sweater, picture the dog facing the magazine. It's size small, so picture a chihuahua (sp?) or something. The curved upper part is actually 2 neck pieces that meet under the dog's chin with a button, and the strap goes under the tummy and attaches with 2 buttons. In the book the pattern comes from, The Gift Knitter by Tara Jon Manning, they used cute little buttons with a paw print on it. My LYS says they carry those buttons, so I'm going to take a look next time I'm there.
Before he left Yannick had told me that Nicole from the Wool Shop called to cancel our class tomorrow, so, knowing I could now sleep in for a bit, I decided to immediately cast on for doggie sweater the third (050103). One hour's worth of knitting gave me about 2.5" of progress. It's a really easy ribbed pattern with a 2 row repeat that I've already memorized, so I'm picturing myself breezing through it tomorrow. Of course, we'll have to see how tomorrow actually goes.
See? I promised to be more forthcoming with the pictures. I deserve a reward. I'm thinking a nice vanilla coffee tomorrow. In any case, it's sometime after 1:00 am and I'm going to bed.
posted by Jennifer Lori @ 1:07 a.m.


Sunday, January 16, 2005
Feed now available!
When I joined the RAOK group a few weeks ago, I read much about "feeds". While I still don't fully understand the concept...I have one anyways. So for those interested in a site feed just scroll down a bit to where it says "Site Feed" next to the little email box, and that's the link.

In other news, I had a great big laugh Friday night. Unfortunately, my friends were all downstairs so when they heard me cackling away the general concensus was that I'd lost my mind. I have, but that's besides the point. What I found so amusing was placing this:




The first finished dog sweater, #050101
on my cat, thus obtaining this:

Yes, it's much too small for him. All the more reason why I was cackling away. It was half sad, half pathetic the way he'd walk around the floor and occassionally look up at me with those huge eyes like I'd betrayed him. Ok, so I felt a bit guilty. Not guilty enough to destroy the pictures, however.



(Addendum to this post from later on today- is it just me, or do I have the cutest cat in the world? I mean really, tiny head + big eyes + big ears = very adorable cat. Oh, and yes the dresser is messy but really, it's just the spare bedroom so I can just close the door and not have to look at it. Back to the cat. Can't you just get lost in his eyes?)



posted by Jennifer Lori @ 6:37 p.m.


Dog Sweaters Explained
I never fully explained about the dog sweaters, did I? In December, my grandmother went into a local pet accessories store and they saw her dog wearing the sweater she'd knit for him, and asked her to knit sweaters for them to sell. She said she didn't have time, but I told her to tell them I'd be interested. I went in to meet with them and brought a few books of dog sweater patterns to get some ideas worked out. They told me which they liked, or didn't, and what colors they moved most. So I'm in the process of making some samples to show them, and if they like them they might buy sweaters to sell. I'm making about 8 samples, all in small sizes just so they can see the styles.
I almost started a flame war when I mentioned this on the knitlist, because many people emailed me offlist to warn (or lecture) about how illegal it is to sell knits that are not my design. They had me so freaked out that I contacted the two publishing companies; Interweave Press and Penguin. Both thanked me for calling and said that there was absolutely no problem in selling the finished knitwear, provided that I cited the designers. My original intent was to have a "wash info" tag, and on the back would be "hand knitted by Jennifer" and then "design by Designer's Name, from Book Name", so I was relieved.
So to anyone who has an idea like this, don't listen to people who say one thing or another. Go right to the source and sometimes you'll be pleasantly surprised. I was. Interweave Press even wished me luck!

posted by Jennifer Lori @ 1:45 p.m.


Busy busy busy!
I don't remember what I've talked about lately so I'll just recap as well as I can.

I mentioned starting doggie sweater the second at the MKG meeting on Tuesday. Wednesday was a night I'd rather forget, so we'll move on to Thursday. After work I was able to make some progress. I got so frustrated though! I found a mistake in the pattern. Once you divide for the neck and work each side with its own end of the ball, the instructions say "working each side separately, BO 3 sts on each neck edge 1 time, then dec 1 st ea neck edge 3 times on alt rows". I worked to the end of the 13 sts (well, 10 sts, then BO 3) and realized that I couldn't work it that way...the BO would leave a gap for when I tried to work back. So I decided to work the BO over 2 rows- work the 13 sts, on the beg of next 13 do the BO 3, work the 10 rem, then on the following row work the 10, then on the next 13 do the BO 3, and work the last 10. Only I must have been tired because for some reason I worked every dec that way too...as in work one side, BO 1 st, finish, then turn the work, work across, BO 1 st, finish row. I finished the neck and instead of having 1.25" from the original split I had almost 3"! I was about to email the knitlist for help when I remembered the other decs are DECS, not BOs. I still had to do the BOs over 2 rows, but then I just did the decs on the RS rows, and then my "work 1 row even" became the WS rows, leaving me a nice edge 'cus I did the decs 1 st in from the edge. I still wound up almost 0.5" too much, but I don't care. I had no choice, 'cus of the BO, and besides, these two pieces wrap around the neck and button to close. I don't think any dog would mind a bit more breathing room.

I wanted to finish that sweater last night, and possibly start the third, but babysitting 4 boys all under 8 does not lead to smooth knitting time. So I took the night off knitting. But I will work on it today. And I will do my best to start including more pictures with my posts. I don't have a digital camera, but my Palm does take pictures. It's what I've been using so far, but sometimes I don't add pics 'cus to upload them I need to sync my unit, and I have a lot of programs so it takes a bit of time. I'll see about just telling it to sync the photos so I can include more here. That will be my blog resolution for the new year. :)

posted by Jennifer Lori @ 1:43 p.m.


Tuesday, January 11, 2005
Now a member of the MKG!
Well it's been a somewhat productive week for me so far.

On Sunday I went with Yannick to Ikea to search for storage solutions. I have a big armchair in my office that has been serving as my stash container, and has steadily become overwhelmed. Yannick won't let me go the route of the all-purpose plastic bin because it offends his sense of style, and I wanted something that would let me make attempts at organization. Our original idea was to head over to Reno Depot and pick up some white melamine with pre-drilled holes for adjustable shelves and make cubbyholes like at yarn shops. Then we thought melamine might be too expensive so we considered plywood or chipboard. Then I remembered about Ikea and we zipped over, reminding ourselves in advance that Ikea is Evil and would not let us leave until we'd done the entire route through the store. There were some cute cubicle-like things that hang from tabs and are made out of vinyl or canvas...almost like shoe racks, and you can purchase little "drawers" to fit inside for organizing bits of left-overs. Unfortunately they stuck out 13" and the clearance I had was 9". We ended up compromising, and here is a shot of my office/craft room:




right-hand wall showing filing cabinet, printer/combo unit, comfy chair and 2 rows of storage- 1 row of 3 canvas bags holding stash for projects for me, 1 row of 6 bags holding projects in some state of progress
back of office showing computer/desk and 1 row of 3 bags holding stash for dog sweaters
shot of left wall showing shelves of craft books, white vase with straight needles, small box for circs (2nd shelf) and 2 rows of 6 bags per row holding assorted stash


On Monday I finished the knitting of dog sweater the first (code 050101). Commenced weaving in the billion (ok, 15-ish) ends.

Tonight I finished the weaving while at the January meeting of the MKG (Montreal Knitting Guild). If anyone was there, I was the blonde with the ponytail in the bright coral sweatshirt who asked the question about adding sts when creating a cable. I scored, stash-wise, too. Sally, the current president, is moving, and thus reducing her stash load. My stash load increased. I got 10 skeins of Briggs and Little Tuffy in a comfy-looking gray, another 10 in a bright, smile-enducing red, and 10 balls of Noro which I believe is Silk Garden (content silk/wool) in a romantic gray/purple blend. Very excited to welcome the new members of my stash family. Am embarassed that some of the stash is hiding in the closet 'cus there are no more canvas hanging bags left to hold any of it. Will have to return to Ikea for another 2 packages. Hmm...3 bags per pack? Better make it 3 more!

In further productivity for tonight, I joined the MKG, signed up for the Canadian Guild of Knitters, and volunteered my name to the person in charge of the newsletter as a person to call with questions about crocheting.

I ALSO managed to cast on and work 21 rows of dog sweater the second. (Ok, not that much of an accomplishment 'cus the yarn is worsted weight on 6.5mm (10.5 US) needles so it flew by, but at least it's started!)

I ALSO volunteered for something today but I'll wait until there's more info on it to mention it here.

And I will remember to blog about the dog sweaters very soon.



posted by Jennifer Lori @ 11:30 p.m.


Friday, January 07, 2005
...continuing the continuation...
Where was I? Oh yeah, last Saturday. Now I'm a full week behind.

[insert expletive here]



When we got home from Valleyfield our plan was to catch a movie. I'd wanted to see The Phantom of the Opera on Wed after the shiva, but I was nice and helped Yannick job hunt instead. So Sat he suggested we see Lemony Snickett's A Series of Unfortunate Events. Unfortunately we got home too late to see the early show, and I wasn't sure I'd be awake long enough for the late show. Fortunately one of my brothers called to see if we wanted to get together with he and his girlfriend (this would be the brother who's NOT in Australia). They came over and brought Scene It, a dvd/board game. Bringing any kind of game over is very dangerous because Mike and I are very competitive. EXTREMELY competitive and like to prove we're smarter than the other. You know the riddles that go something like "A man does blah blah blah, then blah blah, then blah blah happens. Why?" and you have to ask "yes" or "no" questions? We spent most of our family holiday dinners trying to outsmart the other in figuring out the answers. Oh, I'm sure other family members thought they were playing along too, but really it was just Michael v.s. Jennifer. We even transcended into the next level of riddles, simply "Blah blah blah happens. Why?" If you still don't believe me, then listen to (read) this. In May 2003 we decided to put our pride on the line and really see who was smarter. We both spent many years doing puzzle books, the kind with crosswords and fill-ins, but also 100s of other kinds of insane brain torture based on manipulating the English language. I'm an English Lit major, and I've been reading since I was 2. Of course I'm smarter. He, as is often the case with 2nd oldest children in families of 4 children, thinks I'm wrong and he's the best. We decided to put it to the test and went out on a special errand just for this purpose and bought 2 copies of the same puzzle book. We cut out the answer section and gave it to our mom for safe keeping, and the challenge was on. There were around 450 puzzles in that book. At our last check, I have between 50 and 60 left to complete (including any unfinished puzzles). He has somewhere around 130 remaining. Not satisfied that this proves I'm smarter, for Hanukah this year he bought us each another book. The big ones that are actually bound like a paperback. With 530+ freaking pages! 771 PUZZLES! So we slog our way through again. He thinks he's winning because he has completed about 20 more puzzles than I have. I know I'm going to win because our strategies differ. He goes through the book and finds easy puzzles and whips through them. I start on page 1 and go through chronologically through, slogging through the hard ones as I get to them. I believe that by the time he finishes the easy ones he'll have to struggle with the harder ones, while I'll already have many of them done, and thus whip through the rest of the book more easily. We shall see...

In any case, all this means is that what for ordinary people is a fun night playing a board game, is really a competition between us. Sure, Yannick and Kristin were playing too...but really they weren't. Really, it was, again, simply Michael v.s. Jennifer. I'm ashamed to say I don't remember who won. It was either Mike or Yannick. Probably Mike. I know I was close. We started a second game and I was waaay in the lead, but then our supper arrived. I'm sure the only reason we never finished that game is 'cus Mike knew it was mine to win. It really sucked that I didn't get any knitting done Sat, but after the crochet bonanza, I wanted to give my hands a break.

Sunday Yannick and I meant to go for brunch then a movie, but woke up too late so we went straight to see Phantom. Yes, this is my justification as to why popcorn is a brunch food. Yes I've also rationalized it as snack food, breakfast food, and dinner food. Don't argue with me. The movie, in a word, was breathtaking. Stunning. Gorgeous. Sets to die for. I think I started to cry when the opening music began to swell. (Don't laugh, this is common with me. When I'd attend my sister's dance or fashion shows I'd start to cry when the audience clapped at the start of the show. The rise in emotion always gets to me. Ok, everything gets to me.) Yannick, I'm sure, had a good laugh watching me move in my seat. He said he knew I was entranced because I actually put my bag down and there was still popcorn in it. All I know is that I started the movie sitting back in my chair and found myself at the end at the very edge of the seat, my hands folded on the low wall in front of me (we had the seats right over the entrance doors), my chin on the backs of my hands, mouth open. He told me afterwards I looked like the way he heard grandparents describe bringing their kids to see technicolor for the first time. Awestruck. He said that was a big part of why he enjoyed the movie: watching me. Yeah yeah, sounds sweet. He's just not admitting that he was laughing at me behind his popcorn.

After the movie he dropped me off at home and went up north to help his parents out for a few days. I stayed here and went for dinner with Jackie and Kevin who had just returned from their honeymoon cruise and extra week in Florida, and Debbie. We borrowed Scene It from Mike, so once Julie and Rich showed up and we'd looked at the vacation photos, we played a few rounds. I won both games. Take that Mike!

Monday: stayed home and vegged. Did a bunch of paperwork for the dog sweaters which I'll cover in greater detail in another post. Started Dog Sweater A and finished the back.

Tuesday: Finished underpanel of Dog Sweater A, among other, non-knitting things (read: puzzles). Went to see The Aviator with Yannick's mom after work, then drove her to B's.

Wednesday: Seamed underpanel to back. leaving the armholes open. I'm going to take this moment to say how much I enjoy mattress stitching. Yes, when I have to do it I tend to stall, but once I actually sit down and start doing it I LOVE how it comes together invisibly. And if I do a good job and end up with what looks like continuous stitches, I'm thrilled! Ok, enough geeking now. I got very proud of my excellent seaming and got cocky and decided to weave in my ends. Then our bookkeeper comes in to work for a bit and I show her the tube-like thing I've created (no ribbing or cuffs or anything yet). She asks what it is. Rather than tell her, I take out the book I've gotten the pattern from, and show her the picture of the finished product. Or rather, that's what I wanted to do. What I actually did was take one look at the finished product and smack myself in the forehead for being cocky and weaving in my ends. See, the back is pretty much a rectangle with a slightly tapered bottom. The underpanel is a modified triangle. You start at the point and work down to the width, leaving those sts on a holder. I had seamed the underpanel in place with the holder at the top, ready to use those live sts in the neck ribbing. I'd even cut a piece of yarn from the other end of the skein for the seaming to avoid another end to weave in, since the ball was still attached to the sts on the holder. Well, the picture CLEARLY shows the underpanel coming to a point under the chin. I'd seamed it in UPSIDE DOWN. Does anyone remember me being cocky and weaving in all my ends? Yeah, I left fixing that for Thursday.

Thursday: I fixed that. Not happy, especially since I wanted to reduce bulky seams so I untwisted the 3 plies of the yarn and wove each in individually. At least I managed to undo it all without cutting into either of the knitted pieces, so I didn't have to reknit anything. I was so annoyed that I didn't do any more knitting for the day. I got home, read with Yannick for a bit, then went to bed.

Friday: I picked up all the sts for the collar and did 3" in 1x1 rib using brown, the underpanel color, then bound off. When I got home I remembered that I also wanted to use the brown to make the back of another sweater which would have a pink underpanel and cuffs. I was afraid I wouldn't have enough brown to do both, and remembered I'd planned to do the cuffs/ribbing of the first one in the blue since that was the only sweater using the blue. So I promptly undid my bind off and frogged all 3" of 1x1 brown rib. *sigh* Is this sweater whipping by or what? Went to dinner with Julie and Rich, came home, and was asleep by 11:00.

Saturday (today): reason I was asleep by 11:00 last night? Had to be at the hairdresser for 7:30 this morning. Touched up my hair color and trimmed the ends and bangs. Now I can see and don't look like a sheep dog peeking through long, thick bangs anymore. Actually got progress on the sweater without making a mistake: picked up and knit the collar (again) in blue and did the 3" in 1x1 rib, and picked up both the armholes and did their ribs too. Now I just have the bottom rib and it's done. I'm a little confused though...I weighed the yarn after doing the back and it weighed 65g of the original 100. This means the back took me 35g and I can figure out the yardage based on the total yards given. I weighed it again after doing the neck collar and it was 55g, so I assumed the collar took 10g. But then I weighed it after doing the armhole ribs and it weighed 50g, thus taking 5g to make. I don't understand how 2 5row rounds of 24 sts is half the amount when the collar was 21 rounds of 52 sts. Whatever. I just like the fact that the fruit store next to my work lets me use their precision scale. ;)

Now I'm all caught up and off to dinner at Jack Astor's with Jackie and Kevin, and maybe seeing Julie and Rich later. And I'll fill in about the dog sweaters tomorrow. 'Night!

posted by Jennifer Lori @ 7:26 p.m.


Thursday, January 06, 2005
...still catching up...
OH! I forgot to mention the absolute cutest thing! A few weeks ago, all 4 of B's kids slept over at our house. That would be Alex-8, Nicholas-7, Justin-almost 4, and William-16 months. It was a very fun and exhausting night, and we all had a great time. The reason I bring it up here is that while I was making popcorn for us to have while watching a movie, Nick saw the Knitting Muse doll holding her knitting needles. He turned to me and asked "Do you know how to do this?" I asked, "What, knit?" He says yes. I say yes. He asks "Can you show me how to make a scarf?" I, stunned, ask "You want me to teach you how to knit?" He says yes. I ask "Where have you seen knitting before?" He says he saw his grandmother (dad's side, not my MIL) do it. So I told him I'd show him tomorrow after breakfast. He made me promise and shake on it that I wouldn't forget. And wouldn't you know, when I tucked them all into bed he asked me if I still remembered my promise. The next day things were a little busy after breakfast, but just before lunch time I went downstairs with 2 sets of straight needles, 2 bright colors of acrylic yarn and 10 sts cast on already. He was playing Zelda on GameCube with his older brother. I said "Hey Nick, ready to learn to knit?" and I SWEAR he threw down the controller, started to grin and said "YES!"
===================
So now I'm on to Saturday, right? Geez, if I don't finish catching up soon I'll be recapping every day instead of just posting!

So Saturday we got up barely in time to make it to Valleyfield by 12:00/12:30. Ok, we made it there for 1:00 but everyone knows Yannick runs on YST (Yannick Standard Time), so no one was all that surprised. I brought the gifts for the babies and Justin, all in little gift bags with a tag on the outside that had the care info (wash/dry machine, low heat, delicate cycle). I put the tags on their own little thread so they could be taken off the bag and kept. First I gave Isabelle hers for little 4 week old Maya. She took out the pink/yellow dress with dainty bootie/slippers and right away asked "You didn't make this, did you?" She seemed to really like it, and said Maya would look great in it. I told her I made it sized for 1 year so she'd be able to wear it during the summer when we all get together again. (The cousins are on Yannick's dad's side of the family, and we get together with them on New Year's Day and Easter every year, plus more often for big celebrations like milestone birthdays, etc...) I then gave the pink and blue onesies and booties to Catherine for her 5 or 6 month old twins Beatrice and Thomas. She couldn't believe they were handmade AND machine washable. They both seemed surprised that I went to the trouble of making them stuff (uh..by "they" I mean the mommies, not the twins). Then I gave B (Brigitte, Yannick's sister) the sweater for Justin. He was too busy running around as 4 year olds are wont to do, so she said he'd try it on another time.

I'm running late for work, so more later tonight...or tomorrow....



posted by Jennifer Lori @ 9:57 p.m.


Wednesday, January 05, 2005
...cont...
So where was I? Oh yes, Tuesday and my little crochet hook adventure.

Wednesday I finished the front of the baby girl pink outfit and her booties. All that remained was throwing the suckers in the wash. I did put some clear elastic around the leg openings of the pink onesie once the snaps were sewn on. I waited to do the elastic in the blue one 'cus I wanted to enlarge it by at least 1" all around with a good blocking and didn't want the elastic to get stretched out of shape. I would have kept working Wednesday night but we had a shiva to go to and then when I got home I helped Yannick online job hunting. I know, I know. I'm so nice putting everyone ahead of my own deadlines. :)

Thursday I was on to baby #3's outfit. The yoke front and back of the dress were just simple little shapes of single crochet, all in a very pale pink. I had both of those done by 5pm and spend the rest of the evening working on the skirt part. It was composed of a 7 row pattern repeat with eyelets, so every 7 rows I switched from the pink to a very pale yellow. Yes, for those of you counting that gives me more ends to weave in later. Did I mention there were 21 reps around the skirt? I stayed up until I finished the skirt, leaving the sewing of the skirt to the yokes for Friday when I'd have a desk to work at. By the time I went to bed it was 1am and I realized I'd crocheted at least 12 hrs a day each day since Tuesday. Ok, I didn't realize it right away. It was the intense pain and burning sensation in my hands and my fingers shrinking into claws that gave it away. I'd taken a Tylenol 1 around 11 but it didn't help. At 1, right before getting into bed I ran my hands under cold water, yet still when Yannick got home 20 mins later he said my hands were hot to the touch. I'd better be able to knit or I will seriously hurt someone.

Friday I attached the skirt to both yoke parts adding little gathers to the skirt, and then sc'd around the armholes and neckline. I did the sc in yellow so it tied in the yellow of the skirt. Then I wrestled with a decision. (It took 3 tries, but I won) Because Mother A had Babies 1 & 2 and got 2 outfits, the pink and blue onesies and booties, I wanted to make Mother B a slightly more complicated outfit for Baby 3 to compensate for the time spent on Babies 1 & 2. Unfortunately time got in the way and I knew that with only Friday afternoon remaining (I did have New Year's Eve plans) and a deadline of Saturday morning to wash, dry and wrap all gifts for a Saturday afternoon gifting, there was no way I'd be able to squeeze in over 100 rounds of sc. Had it been double or triple, maybe. But sc is just too small and tight. Plus my hands still hurt. So I compromised and found in my pattern book a cute pair of booties/slippers that were very feminine and dainty. They turned out cute but without shape, but a little bit of the clear elastic turned them into adorable little flowery slippers, perfect for the dress. I finished those at work and came home to finish weaving in all the ends for Justin's hooded sweater. When I say I went down to the wire.... I finished weaving, sewing on 7 buttons and threw it and the other outfits into the wash for a 6 minute delicate cycle. I used the 6 minutes to change and throw on some makeup, and by the time I was laying out the outfits to dry (and stuffing the booties with plastic to make a cute shape) Julie and Rich arrived to start the night. WHEW!

New Year's Eve was spent at Hymie's restaurant with Yannick, Julie, Rich, Debbie and Gregg. Jackie and Kevin would have been there had they not been in Florida resting up after their honeymoon cruise. I was designated driver and got free sodas all night, and the dinner was soooooo good! It became a definate "go back" restaurant. (Yannick and I already have about 3 or 4 places on the "don't ever go back" list, but I'll get into those another time). We all picked from the special table d'hote and I had an appetizer of grilled jumbo garlic shrimp, a chicken and broccoli potage (soup), and for the main course a 6oz filet mignon served with grilled veggies, a stuffed potato (yes, I actually asked the waiter what it was "stuffed" with), and 5 extremely jumbo garlic shrimp. It was SOOOOOOOOO GOOD! The table d'hote came with dessert too and we all had some freshly made cheese cake that was absolutely sinful. We stayed at the restaurant long enough that they gave out noisemakers and hats and champagne for the New Year's toast. The only weird part of the night was that the restaurant is owned by the family of a friend of ours, and he was working that night and served us from time to time. I mean, it was cool having him there, that's how I got the free sodas. But still, Julie and I found it odd to be served by Jason. We kept wanting to ask him to pull up a chair and hang out. After dinner everyone came over for drinks and then when Debbie and Gregg left, the other 4 of us played a rousing game of spades. Yes, a very risky, thrilling New Year's was had by all.

....more later...or tomorrow....

posted by Jennifer Lori @ 6:43 p.m.


Tuesday, January 04, 2005
FO Summary
Ok long time no post and I'm really sorry but hopefully it can be understood. It was a) the week between Xmas and New Year's, and b) I was working like mad to finish 4 outfits. Forgive me?

I almost killed my hands, but everything is DONE! No joke, I crocheted for upwards of 12 hours a day between Tuesday and Friday to complete/start/finish the 3 baby outfits, and then I still had to finish sewing in all the ends of the hooded sweater I'd finished seaming on Monday, plus sew on the buttons.

Progress report:
Monday: go to class to have Nicole show me properly how to backstitch the sides of the pockets. She was very impressed with the invisibilty of my side seams (really invisible, even with a bunch of stripes. When I showed Yannick I said "find the seam" and he says "what seam?"). Come home and spend all evening untwisting each end and individually weaving in the 3 resulting plys to reduce bulk.
Tuesday: go to work alone and work on baby boy blue outfit. Couldn't figure out why I had a size 4 cro hk in the ziplock when the patt called for G and my G hk says (G/4.25mm) on it. Used new hk to finish last rem thing- the ribbing for bootie # 2. Attached said ribbing to bootie base. Held it against old bootie. No way. Undid weaving and seaming and undid bootie to redo with cro hk 4.00mm. Couldn't figure out why I'd used the wrong size hk. Finished bootie # 2 and started baby girl pink outfit. Started crocheting with G/4.25 hk and think "oh no! When I started these outfits in September and switched outfits, I'd made a complete onesie but it was at least 3" smaller than stated. Realized late that I'd switched projects but not checked the yarn, and I'd cro'd a dk wt patt w/ fingering. So now I must have forgotten to switch hks!" I plan to block the hell out of the blue outfit to make it fit, but do pink outfit correct size. I manage to finish the entire back of baby pink outfit, and 1/2 of front. Later I check the book and realize I'd used my 4.00 hk 'cus their conversion table shows that a "G" hk is 4.00 mm. I hate errata.
...more tomorrow...or later...

posted by Jennifer Lori @ 8:11 a.m.


About Me
Name: Jennifer Lori
Home:
Ravelry Username: jenniferlori
About Me:
See my complete profile

Click here to add yourself to my Frappr map!
Email Me
jeloca[at]sympatico[dot]ca
Previous Post
Where to Get Patterns, Help or Other Stuff
Links to Errata
Podcasts I Listen To
Groups
Secret Pal 12 Questionnaire
---

---
the montreal knitting guild
---

---

---


Join | List | Previous | Next | Random
---


Previous | Next

---


Previous | Next
---

---


previous | next
---


Webring is owned by
handmade by jennifer
Previous | Next | List
---
Blog Canada
Previous | Next
Join | List
---
Master Knitters Ring
Prev | Next | List | Random
---
Knitalongs I've Done
---
---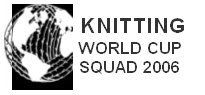 ---
Archives
Labels
Template by