Free Patterns
here to join my Yahoo group and have me send you news about the latest free patterns
Sale Patterns
I Want to Knit
Sunday, October 30, 2005
This is Bradley


I didn't ask permission from Jackie or Kevin to post this picture here, but I fell in love with it when I saw it on their Kodak site, so I uploaded it here. He's so beautiful, and the light is so soft on him. So here he is.

posted by Jennifer Lori @ 10:23 p.m.


Saturday, October 29, 2005
TGIS
Looking forwards to the weekend and finally sleeping in! Spent most of the workday typing up GI info for my dad who thinks he'll be trying it too...if only it didn't limit most of his favorite foods and the coffee he drinks 24/7. This should be interesting.

Didn't really get to do anything last night. Yannick got home really late so we went for dinner about 9:45. Went to what used to be called Argento's, not sure what it is now. It's a resto/bar in a gym off St-Charles, in Beaconsfield. Last night was a costume contest for Hallowe'en and it was really funny to turn around at one point and see a full-grown (read: big and tall) man wearing an exact replica of Mr. Incredible's leotard. Complete with foam muscles and black eye mask. Entertaining. While Yannick was in the bathroom I read a bit on my Palm. In addition to reading through Poe I want to read all the Sherlock Holmes stories. I'm missing the first one but have the second so started skimming through it. I can't belive I forgot that Sherlock is a morphene and cocaine addict!

Robyn: I looked at Alyssa's blog, will add it to my bloglines, thanks! I'm going shopping tomorrow, so will look for the Crispy thing. What aisle is it in? Is it like a rice snack? Oh, and I answered your crochet question in your blog, but the general answer is YES. :)

Secret Pal - I admire projects that have real skill required. Actually, I admire anything handmade, but if you mean "admire" in the "ooh and ahh" sense, then I like stuff that looks...I dunno how to describe it. Like, a lot of people love the Charlotte's Web shawl. I might make one some day, but when I look at a picture of it, I'm not blown away. Show me the Pi Shawl in EZ's book, though, and THAT I admired. I admire "girl from auntie"'s patterns with cables. I bought the Rogue pattern a year or so ago but haven't fit it into my knitting rotation yet. I admired the Vogue Enchanted Forest cardi for the same reason, which is why I'm making it. I like stuff that really looks (and possibly is) difficult. :) I don't know what my next technique would be, but the only thing I haven't done yet (I think) is intarsia. I have felted projects on the go and waiting, I bought a Philosopher's kit which will be my maddening fair isle project, I do cables in almost everything, I have no fear of shaping or even designing. I think intarsia is probably my logical next step. Re: knitting blah moment, I will cast on something that has either color or feel to cheer me up. I love sunrise and sunset colors, fall leaves colors, blue/green ocean colors, or even blue/green/purple/pink angel wings colors. If the colors call to me, I'm happy with it. But, since I'm usually knitting a gift for someone, my ultimate anti-blah knitting project is to knit something for ME!! And the GI diet starts Tuesday November 1st so I'll be keeping everyone posted!
posted by Jennifer Lori @ 5:58 p.m.


Slowly Converting the World...
...my cousin's knitting! Yay! Baby steps people, first the family, then the world!

Yay Robyn! Re: what stitch: if you're putting the right-hand needle into the 1st stitch on the left-hand needle from front (side closest to you) and sticking out the back (reverse side of fabric) then you're knitting every stitch. If your needle goes in from the back and comes out the front, you're purling. Unless you deliberatly twist each stitch, which could be accidental. I'd have to see how you're doing it.

Considering the fact that I'm ALWAYS in the middle of a knitting project, if you ever want to come over and hang out and knit, or me come to you, or learn a new technique, shaping, whatever, let me know! The more people I can infect with my favorite hobby, the better!

Oh, and if you ever want, since you live close by, come to the Montreal Knitter's meetups! Here's the website:
http://www.montrealknits.blog-city.com/
and here's the Yahoo group where we chat, arrange meetups, etc...
http://ca.groups.yahoo.com/group/montrealknits/
We meet the 1st and 3rd Wednesday at the Second Cup on Monkland, and the 2nd and 4th Sundays at a coffee shop somewhere more downtown, but I'm too chicken to drive out so I don't usually go to the Sunday meetings.

There's also the Montreal Knitting Guild
http://groups.yahoo.com/group/montrealknittingguild/
but these meetings are in the West Island. Only the 3rd Tuesday of each month, though. I go to these too.

It kinda bugged me to call knitting a "hobby" up there, but I couldn't think of an appropriate word. Any suggestions? It's more life-changing than a hobby. It's brought me peace, calmness, a community of friends, an office with more yarn than books (and with me, that's saying a lot!!), and on top of all that, I get clothes and gifts out of it. I guess it's not a hobby. It's my life.

To my Secret Pal: I will never get ladybugged out. As long as there's always one around my neck, they will be in my life. I wouldn't, for example, wear a sweater with a giant one on the back, but I do wear them as pins, have them around my house, etc... My dream is to get a red Volkswagon Beetle and paint it to look like a ladybug. I'm just quirky enough to pull it off, and wouldn't be too embarrassed to drive around in it.

The only ladybug thing I have that I don't wear is an absolutely gorgeous pin I got from two of my best friends, Jackie and Kevin, as my bridesmaid's gift when I was in their wedding. It's completely encrusted with white stones (like rhinestones) and is so stunning...but it's bad luck. Every time I wear it something horrible happens. Yannick and I get into a huge fight... my dad and I fight at work...I fall and hurt myself...Yannick throws out his back and has to be replaced in their wedding 'cus he's in the hospital...the last time I wore it was when the 4 of us went out for dinner, it was the first snowfall of the year and Yannick had to meet me there 'cus he was late at work. We were in 2 cars after driving back to their house to hang out, and I had my first car accident. You can say it was the snow (my first time driving in snow), or whatever, all I know is I don't want to risk anything else. I'd love to wear it though, anyone know any Voodoo or Witch Doctors who could do some reverse-curse spell on it? I'm only half kidding.

To Robyn: (again) Hey my blog is now like a letter to you lol. When I was at Loblaws last night I did a quick look for whole wheat stuff. I didn't buy too much 'cus Sunday we're going to empty out all the cupboards and stuff, and go shopping, but I did buy 3 of those Balance pizzas. I think one is Deluxe (with low-fat cheese, low-fat pepperoni and grilled chicken), one is Feta and Grilled Chicken or Veggies, and the last one was (I think) Spinach and Chicken. I think I got one of those wrong, but the point is I found 3 flavors. They are only in what seems to be single-serving size (1 person size) but I can't wait to try them anyways! What's the Crispy thing, a rice snack?

To anyone who's interested in the Bloglines thing, http://www.bloglines.com/ is the website. It's free to sign up. What makes it really easy to is go here http://www.bloglines.com/help/easysub and follow the directions to download the Subscribe button. I have it, so now all I do when I want to add a blog is go to that blog, go to my links (in Internet Explorer) and one of them says "Subscribe with Bloglines". I click that and it automatically brings me to the correct page to add that blog to my list. Easy peasy!
posted by Jennifer Lori @ 8:55 a.m.


Friday, October 28, 2005
I Hate When People Try to Take Advantage of You.
Today I called up the pet accessories store near my work. Last Winter I'd knitted some items for them, and after leaving 3 dog sweaters on consignment, I was contracted to do some custom sizes. Those I was paid for. The consigment sweaters were just sitting there. I left them be over the Spring and Summer, because what would I do with wool/acrylic dog sweaters in hot months? Now that it's getting cool again I decided I wanted them back. My dealings with this store weren't always smooth and I think I could do better selling them on my own, or through my cousin's veterinary clinic.

So I called up and spoke with the owner, and told her that I'd be coming by sometime over the next week to pick up the 3 sweaters I'd left with them. There was a pause. "Oh," she says, "there is only 1 here. We sold two of them this week." Ok. Kinda convenient that they just sold after sitting there for 9 months, but whatever. I asked, "Were you going to call me and let me know they sold?" Another pause, then a not-quite convincing "Yes.". I said, "In that case, I'll prepare two invoices for those sweaters and come by tomorrow to drop them off and pick up the remaining sweater. Will you have the payment for me?" Yet another pause, followed by what I knew would be coming: "Didn't we pay you for these three?" I reminded her that she had wanted some samples on consignment so she could see how well they did, and ordered stuff afterwards. So tomorrow I'm going to pick up my money, and the remaining sweater. I hope there's no hassle.

In other news I'm very excited about starting the GI diet on Tuesday. Everything I've read so far gives me great hope, and can I tell you about how cool a company is? Robyn told me that Tasty Foods pizza place on Decarie offers the option to have whole wheat crust on your pizza, or whole wheat pasta. I called them up and asked if they delivered to where I work, and when they said yes I asked if they could put a delivery menu in the mail for me, so I'd be able to order from them. Well it wasn't 15 minutes later when a delivery guy showed up with a menu for me, hand delivered! I thought that was so nice of them! Sure, they are going to get business out of it, but that was really going out of their way!

Robyn- the cd was from you??? Thank you!!! That was sooo nice of you! And fun- sure kept me guessing for a while! If I can ever repay, let me know!!

Secret Pal- the circs case is so pretty- did you make it yourself? I love it!
posted by Jennifer Lori @ 8:36 p.m.


Thursday, October 27, 2005
Don't Say I Don't Do What I'm Told.

Meet my cousin Robyn:
http://photocoops.blogspot.com
Hers was the wedding I was in on September 18th of this year. Yes, the wedding of the flower-bowl-on-head hairdo. And you guys saw it after it was fixed up! I didn't get a clear pic of Robyn (or her new hubby Jamie) from my mom when I posted the wedding photos, so here's one now. Ok, so you can't see her face, but the pic is still clear. :)

She just set up her very first blog so please check it out! Another Montreal artist-type, only what I do with pointy sticks she does with a camera lens. (You know I'm picturing her knitting cables with 2 cameras...never mind.)

So...while listening to CSI playing in the other room...I decided to check out my bloglines. Bloglines, for those of you who don't know, is a free service that lets you "sign up" all the blogs you like to read, and instead of going to each blog every 10 minutes (if you have internet at work) and looking for new entries, you can go to your bloglines page and see everyone's blog and whether there are new entries. I recently updated mine, got rid of the entire RAOK list I used to have in there, largely unread, and brought it down to a managble few blogs. I have the blogs from the Montreal Knitters girls, and my cousin Robyn.

Imagine my surprise to see my name there! In her entry on Monday she filled in a quiz called Two by Two. At the end is a question about who you would like to see fill out the quiz...and she put me! Thanks Robyn! I know what you mean about the age difference, although unless time started acting funny, technically it's still there... :) But I know exactly what you mean. I think as we got older we got closer, so to know more feel free to ask away...or read on!

Two by Two
2 names you go by
1. Jennifer
2. Lou (short for "loser", which Yannick calls me affectionately. Don't write in, I call him "Stu", short for "stupid". Yes, we do love each other LOL.)

2. parts of your heritage
1. canadian
2. jewish

2 things that scare you
1. spiders
2. crazy people in traffic who could hurt or kill those I love/yannick driving crazy in traffic and possibly getting hurt or killed

2 of your everyday essentials
1. my Palm!!!
2. contact lenses

2 things you are wearing right now
1. my engagement ring
2. my ladybug gold/enamel charm on a gold choker

2 of your favorite bands or musical artists (at the moment)
1. Black Eyed Peas
2. Kelly Clarkson

2 of your favorite songs (at the moment)
1. Addicted - Kelly Clarkson
2. anything on the ABBA Mamma Mia! soundtrack

2 things you want in a relationship (other than real love)
1. trust/respect
2. a best friend with all the goofyness and compassion and fun that comes along with it

2 truths
1. I like being alone a lot of the time

[NOTE: Robyn I know a lot of our answers are similar and that I left this one word for word like what you put, but that's because it's really true. I'm not being lazy and trying to copy you I swear! See, we have a lot in common!]


2. Yannick was my first and only (and hopefully my last) serious boyfriend.

2 physical things that appeal to you (in the opposite sex)
1. smile
2. eyes

2 of your favorite hobbies
1. knitting
2. reading

2 things you want really badly
1. children
2. to be skinny, but healthy

2 places you want to go on vacation
1. Egypt
2. Scotland

2 things you want to do before you die
1. have a book published
2. give birth

2 ways that you are stereotypically a chick
1. my fiance/father/mother/friends/everyone kills spiders for me
2. I have strong urges to be a stay-at-home mom. Ok, so maybe that's more maternal than "chick".

2 things you are thinking about now
1. that some stuff must run in the family since I haven't had to change many of Robyn's answers to put my own in.
2. I can't believe it's already 10:30 and I haven't even sat down in bed yet to veg or knit or read or anything, and by the time I do it will be time to sleep and I've been exhausted 'cus my dad has been opening the store at 9 like he's supposed to which is good for business but means I can't sleep in any more.

2 stores you shop at
1. Loblaws. I don't buy clothes usually, I buy food. Hmm..maybe this has something to do with the fact that I'm overweight and dress like a slob?
2. Bureau en Gros. I LOVE school supplies.

2 people i would like to see take this quiz
1. My sister Laura- we were really close when she was little but when she started high school she made her friends and didn't really want/need an older sister to talk to.
2. Deawn...'cus I want to see where her warped mind takes these questions! (Really, if you haven't yet, go take a look. But don't drink any liquids while reading. You have been warned.)

On the knitting front: I've finished Bernie's scarf and only need to wash and block. I'm about 2/5 of the way through the black fuzzy part of Yafit's jacket, then those gifts will be FedExed away. I'm not letting myself knit anything else until these are both in the mail.

On the wedding front: the hall is booked, the food is booked, the video guy is booked, the band is booked and the photographer will be booked on Wednesday. Anyone wanna recommend good hair and/or makeup artists? Flowers? Amazing. We've been engaged for 25 days and so much seems done already!

On the diet front: the Curves diet didn't work. Yes, I lost 10.5" so far, but I think it's more from the exercise than the diet. I lost no pounds at all. Truthfully, I didn't follow the diet to the letter. There were certain foods on some days that I just don't like, like ham and cottage cheese (uh, not as one meal) so I'd substitute, for example bacon or plain yogurt. But, yogurt and cottage cheese don't have the same carb count, etc.. and I think I either didn't end up eating enough carbs or eating too many. Plus the book only lists very few foods with counts, so you had to always look to other sources for real food items... it just wasn't very user friendly for me. I want lists: eat this. Don't eat this. I can deal with that. So, on the advice of my cousin, I'm going to start the GI diet. I know, I know, this is like the 3rd diet I've "announced" starting, and my weight is still exactly the same. The GI one seems pretty similar to Montignac, which I did 3 years ago and lost 30 lbs. But then I quit smoking and gained 40. But I also had vague motivation before, and now I have really good motivation. Not only do I want to look really hot on my wedding day, but Yannick won't let us try to have kids (after the wedding) until the doctor says my weight is good, because it can be too dangerous for me and the baby to get pregnant while overweight. So November 1st (for no other reason than the 1st seems like a good "beginning" date) I will be starting the GI diet. Weight loss will be posted. If weight gain occurs, or if in a few months I announce some new diet to try, feel free to mock and laugh. I will continue to go to Curves though, anywhere from 3 to 7 times per week. The workout is great, and I don't want to give that up, I really enjoy it now. I just want faster results and their "style" of diet didn't work for me. (Actually, it didn't work for at least 3 members of our 20 member group, who lost no weight at all. I'm not sure about their inches. So it's not just me. Quite a few people complained about it not meeting their expectations, result-wise.)

OH, and Robyn...wouldn't you use the champagne flutes for..oh, I dunno...drinking champagne? ;)
posted by Jennifer Lori @ 9:44 p.m.


Wednesday, October 26, 2005
This Time I KNOW It's From My Secret Pal!
YAYAYAYAYAYAY!!

Thank you Secret Pal! What a perfect way to get home from work...to a nice big envelope with gifties inside! I wish I had a digital camera (or Yannick's Palm) so I could show pics, but I will as soon as I can. Inside is the most adorably sweet circular needle holder (which are all I ever use, circs that is), a bridal magazine (how you got the only one I didn't buy I have no idea! I saw it at the store but felt guilty about already having bought about 6 so I left it there...it's becheret! That, in my horrible spelling of a Yiddish word, means "meant to be".) and the most gorgeous stitch markers!!! The beaded ones are beautiful and the ladybug ones...they take my breath away!! I've never seen those beads before! Thank you so much!!!!!

Thank you also for the wishes about the inches. I'm getting there...slowly.

To the person who sent me the orange envelope- I wish I knew who you were! As for my taste in music, you should see my CD holder! Everything from musicals to Bon Jovi, Linkin Park to Rob Zombie, ABBA to T.A.T.U. Are you friend or family?

To Jan and Brenda and K and Pleutim and Warren- I'm so behind on comments, I put them in a folder to remember to reply and then forget they're in the folder. Thank you all for your wedding wishes and comments. This is why I love having a blog...
posted by Jennifer Lori @ 8:58 p.m.


Monday, October 24, 2005
Yay Caryn!
My cousin Caryn is on Global TV's website!




CARYN LIEBERMAN
REPORTER

Caryn wears many hats in and out of the Global newsroom. She joined the team as an intern in May 2001 and since has gained valuable experience as Editorial Assistant, Line-Up Editor and eventually Producer. Caryn's dream of being in front of the camera materialized when she became a reporter in Global's Quebec City office. Her favorite part? Telling people's stories and giving them a voice.
Caryn was bitten by the television bug very early on. In fifth grade, for her final class project, Caryn took on the persona of Barbara Walters, conducting a makeshift interview. Years later when applying to universities, there was no question - Concordia University's Specialization in Journalism and Communication Studies program was the one for her. She completed her Bachelor's degree cum laude.
Reporting aside, Caryn is a former hip-hop dance instructor, art teacher and newspaper columnist. She also enjoys soaking up the city's cultural scene.
posted by Jennifer Lori @ 11:08 p.m.


Moving Right Along...
Friday night Julie and Rich came over to play cards. I'm not sure who won the Texas Hold'Em tournament, but I was the first one out. :(

Saturday I worked then Yannick, me and my mom went to Boccacino's for dinner. My dad met us there. After dinner we went to a wedding in St-Laurent to check out a DJ for our wedding. Afterwards we went back to my parents' house to watch my cousin's wedding video to see what her minister was like, since we can't and don't want to use a priest or a rabbi.

Sunday Yannick and I brunched at Tutti Fruitti then went shopping at Winners. I can't believe I got about 10 shirts!!! All nice stuff though, so I'll be stylin'. Am I too white to say "stylin'"? Then we went to Jackie and Kevin's so Yannick could meet Bradley. Julie and Rich were there too. We borrowed J&K's wedding video to show my parents something more recent, then went to go meet a videographer. We went back to my parents and, even though we were signing with the video guy, showed them J&K's video anyways so they could see it. Then Yannick, my mom, my dad and their dog all napped. After dinner we went to Bourbon Street to check out a band, which we will be signing tonight.

Today I went to Curves and did my weigh-in. Still not a single pound lost, but I'm down another 4.5", making a grand total of 10.5" lost in the last 6 weeks. Then I bought some groceries, and went to the library. I just finished reading Linda Fairstein's Entombed, a thriller in which everything ties back to Edgar Allan Poe. I tend to obsess, and now decided I'd like to read through his body of work, since he is the established father of one of my favorite genres of fiction: crime/mystery. You want revenge, Poe's your guy. How sad is it that 90% of what the library had by him was in the juvenile section? He invented ratiocination; the process of deductive reasoning used by every attempt to solve crimes today, and yet he's religated to cartoon-style drawings of a raven cooing "nevermore" over an over-stuffed easychair. Not cool.

Then I went to J&K's again, dropped back off the video and hung out for a bit. Now I'm home with about an hour and a half to spare before going to meet my mom to see 2 photographers. This wedding stuff never stops!
posted by Jennifer Lori @ 12:30 p.m.


Thursday, October 20, 2005
No Really, He Said That!
I'm exhausted but wanted to mention 2 quick things:

1) I met Bradley today! All 8 lbs 1 oz, 21" of him! Too adorable, with a Maddox-like mohawk of dark brown hair all over his tiny little head. Poor Jackie's not having a good time though, so I hope he's nice and sweet all his life to make this worth it!

2) At the Knitting Meetup on Monkland tonight, we were treated to our very first knitting-themed pickup line! These three old guys came and pulled away one of the tables we were using, without asking, although the only thing on it was my drink, and the edge of my knitting pattern. Apparently they didn't notice the drink, even after it crashed to the ground and spilled everywhere. No apologies, nothing. Then one of them turned to Karine and said:
"Hey baby."
She looked at him blankly.
"Hey baby," he repeated, then, after brilliantly noticing that we were all knitting, he asked her, "did you drop a stitch?"
She looked at him blankly again and asked him to repeat himself.
"Did you drop a stitch?" he asked, "Because there's one on the floor."

I kid you not. As proof you can read about it on Deawn's blog, where it will probably be told much funnier. Much more funny. Whatever.
posted by Jennifer Lori @ 12:02 a.m.


Tuesday, October 18, 2005
Welcome Bradley Kyle!
A

HUGE

congratulations to Jackie and Kevin, two of my best friends who had their first child at 7:22pm tonight!!! I can't wait to see him! Looks like it's a good think I knit that outfit in mostly blues...

To you generous person who sent me the thing...thank you! But why? I'm so curious!!! Tell me something about yourself!!
posted by Jennifer Lori @ 9:46 p.m.


Monday, October 17, 2005
Exciting Times
A big thanks to my cousin Robyn for sending me the above image. How cute! (And strangely reminiscent of our little yarn-winding fiasco in Vermont...eh girls?) Did I ever blog about Vermont? I don't remember, I was probably too excited about Yannick proposing that same weekend. If I didn't, then let me just say that I had a great time with the Montreal Knitters and can't wait for the next road trip!

This week was a little hectic. Last Thursday after Yom Kippur Yannick, my mom and I went to check out a hall called Riviera. The place was absolutely stunning and Frank, one of the owners, couldn't have been more helpful. Yannick and I wanted to sign right away, but my mom wanted us to make sure we were getting the best we could for our wedding. My mom spent the weekend checking out a few more places, I went with her to some. A few were nice, one or two were really nice, and one was just hideous but I won't say where in case any readers have gotten married there. :) In the end there was no denying that Riviera was the absolute best place. I'm so excited! We actually went tonight to bring my dad and show him the place, and we signed the contract!! It's official...I'm getting married!!! Unfortunately Yannick's parents couldn't be there to see it 'cus they are in Florida, but his mom gave me her approval to pick a place that Yannick and I liked, and said they'd trust our judgement. I can't wait to show it to them once they're back!

So...Yannick and I will be getting married next Labor Day weekend, on Sunday, September 3rd 2006. And as a bonus: it's Yannick's birthday! When asked what date he preferred from the few long weekends next Fall, he chose his birthday because, as he put it, "it will be easier to remember my wedding anniversary." Those who know him know how he is with dates, so this is a very wise choice! Plus my birthday is 8 days later, so if we ever go away for our anniversary we can celebrate both birthdays and our wedding all together.

Now there's just the music and the invitations and the flowers and the dresses and the video and the pictures and the favors and the..............



To whoever sent me the orange enveloppe: ARE you my secret pal joking around? Are you someone else? This is so vague!! I thought the handwriting looked familiar, but thought I was imaging it because it was the first thing I got from my secret pal...who denys sending it...but someone took credit...but won't tell me who it is...have I met you? Do I know you? Online? IRL? I'm SO confused!!!
posted by Jennifer Lori @ 8:59 p.m.


Saturday, October 15, 2005
Big Knitting Expo & Sale in Montreal Today!
I should have blogged this a day or so ago, but kept thinking I had time. Argh!

Anyways, here are the details:

The Montreal Knitting Guild is hosting

Yarn Galore and More! Exhibition & Sale
Where:
Surrey Community Center
1945 Parkfield
Dorval, Quebec
When:
Saturday October 15 2005
10:00 am to 5:00 pm
What:
Knitting yarns & accessories
Philosopher's Yarn
Alpaca
Hand-Dyed cashmere
Hand-made craft items & supplies
Dog scarves
Decorative Pillows
Stained Glass
Children's Clothes
Learn to Knit table

I'll be there...will I see YOU there?



p.s... I'm really confused. After posting my big thank-you yesterday, I ended up getting a comment from my secret pal that the item I received in the mail yesterday ISN'T from her...but I dropped out of the RAOK group over a week ago... So who sent me the item that arrived in the orange enveloppe?? I want to thank the proper person!!
posted by Jennifer Lori @ 7:11 a.m.


Friday, October 14, 2005
To My Secret Pal...
THANKYOUTHANKYOUTHANKYOU!!!

I'm assuming what I got in the mail today is from you, even though you didn't put "secret pal" anywhere on the envelope or note. How cool is this?? I'm not going to say what you sent me so I don't get either of us into any troubles, but let me just say, cryptically, you rock. LOL

Thank you so much!
posted by Jennifer Lori @ 7:13 p.m.


Wednesday, October 12, 2005
Happy Yom Kippur
Getting ready to have dinner with the family before the big fast tomorrow. I realized I can post from my parents' house, so here I am. I've got quite a bit of knitting done on Bernie's scarf, have only about a chart and a half left then it just needs cleaning and blocking. I got a big chunk done on Saturday when I was at work but we had no power until after the store closed. Luckily there was enough light to knit! Then I finish Yafit's coat and mail off the wedding gifts.

I've also done some work on the Goldilocks shrug I'm making for me. I keep it in my purse as my "car" knitting, because it's the only thing at the moment that doesn't need a pattern or anything, and I can pick it up and put it down at will. I will need to get started soon on Yannick's mom's Christmas gift. I think I'll limit each holiday season to one knitted gift, so I still have time to do stuff for me. I'm already looking forwards to winter so I can work on my wool bag, the Enchanted Forest cardi (both of which got too hot to work on in summer), and also possibly start a winter shawl out of some Lion Brand Homespun I have. I'm thinking of doing a pattern from last year's knitting calendar for a basketweave shawl.

Oh! Speaking of the knitting calendar, I got mine in the mail a few days ago! My pattern is in it!!! I'm page "March 21"!!! Woo hoo! Thank you to Paulette Lane, it looks great and arrived in perfect condition! I'm so excited to go through it!

Been calling a bunch of halls to see about dates and prices. Got some visits coming up over the weekend and into next week, so maybe we'll have a date set by the week after.

Oh, and at the Curves meeting last night I found out I lost a total of 6" so far. Not as much as most people, but it's something, especially since the scale hasn't moved yet.

I wish any Jewish readers an easy fast, and everyone else a belated Happy Thanksgiving,

Jennifer
posted by Jennifer Lori @ 5:10 p.m.


Friday, October 07, 2005
Breathing Now...
...although I can't get the silly grin off my face!

Whew!

Ok, where to begin?

Yannick and I have been talking marriage for a while. Sometime during the summer we went around ring shopping and wound up designing a ring of our own. More recently I knew that he was dealing with someone to have the ring made, and then when he actually got the ring he was so (excited?) that he kept taunting me with the fact that he had it and I couldn't see it yet. Obviously I knew it was coming at SOME point, I just had no clue as to when.

Since he's not the most romantic of people, I'd made him promise that out of our whole relationship, at least the proposal would be really romantic and special. He had to work on that, plus on a way to surprise me. He doesn't normally plan in advance, so I'd warned him that the moment he made a reservation at a restaurant somewhere I'd know that was the night. His plan was to make a bunch of reservations and keep me guessing.

So how did he do it? Boy did he plan! Almost 2 weeks ago I mentioned that my VCR didn't work to tape shows one night, but that my mom had taped the same shows and as soon as my brother was done with the tape, I'd be borrowing it. He asked me what shows were on it and after I told him he said he really wanted to see the season premiere of Las Vegas, one of the shows on the tape. I thought nothing of it, even though he asked me a couple of times over a week or so if my brother was done with the tape yet.

All week last week he told me that we has reservations on Friday night at some new restaurant, deliberatly leading me to think Friday would be "the night". Nope. Friday we ended up going for a casual dinner and to a movie. Saturday morning I left to go to Vermont with some of the women from the downtown knitting group (I still don't know what we're called!) and I didn't get back until Sunday evening. It was 8:30pm, we'd just arrived back in town at the Second Cup on Monkland. (By the way we had an excellent time, went to the Vermont Sheep and Wool Festival, I bought me some bright sock yarn, a kit for a felted purse, some Interweave back issues and a ball winder.)

Yannick was waiting for me and said that we had to leave right away, we had a reservation at 9pm in the West Island and he didn't want us to be late. When we got in the car he handed me some stuff I'd left in it on Saturday morning, plus a video tape with my mother's handwriting. It was the tape that had the premiere of Las Vegas. We had just enough time to stop at home so I could change, and he surprised me by putting in the CD with "our song" and asking me to dance. Right away I got suspicious!

We went to the restaurant, and were immediatly greeted by at least 3 servers who all ended up being our waiters. We had the only private room in the restaurant, and I was admiring the flowers on the table when Yannick said "Yeah, Jay said he'd set up some nice flowers for us." The "Jay" he referred to is the son of the owner of the restaurant, a friend of ours. What got my attention was the fact that this meant that Yannick had called for a reservation and asked for the special room and flowers...very suspicious! All of our waiters were wonderful, but all served us with a sort of half-smile on their faces. I was wondering, "do they know something I don't?"

At one point Yannick said he left something in the car. He comes back and places a disposable camera on the table. I'm thinking "Am I not supposed to notice there's a camera on the table? This really isn't subtle!" He took our picture a few times, and really poured it on thick during dinner to make me think, every few minutes, that "now" was the time. First he put his hand in his pocket like he was pulling something out, got down on one knee next to me...and told me he loves me and sat back down. Then at one point he cleared the table between us, took my hands in his....looked me in the eyes...and asked how my weekend was. I was ready to kill him! Finally, just when things couldn't possibly have waited any longer...we left the restaurant. Before leaving he made a reservation for the following Saturday. I thought for sure that this night was the set-up, but that next Saturday would be the actual day he'd do it.

We went home and as we were about to get ready for bed he said we had to empty all the garbages. A little bit in me held out hope for the night being "it" but when I turned around and he was in his boxers emptying the garbage bins I immediately stopped being suspicious of anything. I helped him tidy up, and he brought the garbage to the street while I changed for bed. Ratty old night shirt, my glasses... I get into bed next to him and push "play" on the VCR remote. It wasn't the premiere of Las Vegas. It was Yannick on the tape.

I can't get into the specifics because it was so beautiful, but to sum up it was about 2 1/2 minutes of him saying all the reasons why he was about to do what he was about to do. The he gave himself the cue and the real Yannick got out the ring, got on one knee, etc... I was so stunned I made him let me rewind the tape and start over once I realized what was going on. The best part was that after I'd said yes, he said there was more on the tape. Over the course of the week he'd done about 60 "takes" to get one perfect one to use, and at some point decided not to tape over the old ones. So after the original section that I'd watched there was almost a half hour of blooper reel! Take after take where he'd be talking and he'd mess up his words or the fan would come on. It is so amazing and so special! He doesn't normally say mushy things and in each take he'd say slightly different things and I get to keep it and can watch it whenever I want and hear him say those things....

I think the video is the best part. Really. The ring is stunning, so much more than I could ever have needed. I think you can see it from space. But more importantly, I get to keep that video. I get to have a permanent record of the man I love saying over and over how much he loves me and why. I'm so lucky.

Of course my mom was in on this (hence her handwriting on the tape) and we were under orders to go over to my parents house right away. 11:30 at night and now we're getting re-dressed, contact lenses back in, and over to their house. They were waiting with champagne, everyone but one of my brothers who had a late hockey game. There was a toast, there were gifts, there was my sister who was so excited that she can finally be a maid of honor. We called his parents but woke them 'cus it was about 12:30am at that point.

The week was a blur 'cus it was Rosh Hashana (Happy New Year to those who celebrated) and we saw both sides of my family over Monday and Tuesday night. Lots of celebrations, lots of toasts. Monday was fun 'cus I got to tell his sister in person. Wednesday night his parents stayed the night and had dinner with us. Now it's Friday and we will be going out for dinner and a movie, one last night to relax and enjoy being engaged before all the planning pressure starts. Ok, it actually already started, which is why we're taking this night just for us. No wedding talk, no planning. True, The Corpse Bride is about a ring and a proposal, but we figured that was appropriate. :) And we will be going back to that restaurant tomorrow night, keeping the reservation he made last week. This time, however, we're bringing friends.

To everyone (including my Secret Pal) who sent me a note of congratulations, thank you so much! I'm so excited, and so happy. I'm having a hard time acknowledging that there's no more "when will this ever happen?" but that it HAS happened. I keep looking at the ring and thinking, "this is so pretty! When do I have to give it back?"

To my Secret Pal: I'm not sure what you mean by style. Can you ask the question again via email? Thanks!
posted by Jennifer Lori @ 7:13 p.m.


Wednesday, October 05, 2005
Hyperventilating
Yannick and I are engaged!!!

It happened Sunday night but I knew I'd be seeing both sides of the family on Mon and Tues for the holidays and didn't want anyone to find out online and not in person, so I didn't post about it until now. Now I can sing it from the rooftops if I want!

Have to go clean the house, but more on the proposal and the ring coming soon!

AAAAAAAAAAAAAAAAAAAAAAAAAAAAAAAAAAAAAAAAAAAAA
posted by Jennifer Lori @ 11:09 a.m.


Saturday, October 01, 2005
Going to Vermont
I'm off to bed, getting up bright and early to drive down to Vermont with the... do we have a name? The Montreal Knitters? The Knitters who are not part of the MKG? Anyways, with THOSE women. Leaving early. Driving to Essex Junction for the Sheep and Wool Festival. I'm oddly excited! (Ok, ok, it's not odd. I'm a knitter. At least let me pretend!)

Must sleep now. Post not making much sense, nor being witty, even if you were drunk. See, even this line wasn't funny. I think somewhere in the back of my brain something witty and creative was planned, but the whole sleep-deprivedness and fact that my contacts are dry and glueing my eyes together making it hard to see screen and try to be funny at same time. Am I ever funny anyways?

Whatever. Sleep now. Vermont and sheep tomorrow. Burlington Sunday. Home Sunday night.

Ciao
posted by Jennifer Lori @ 12:45 a.m.


About Me
Name: Jennifer Lori
Home:
Ravelry Username: jenniferlori
About Me:
See my complete profile

Click here to add yourself to my Frappr map!
Email Me
jeloca[at]sympatico[dot]ca
Previous Post
Where to Get Patterns, Help or Other Stuff
Links to Errata
Podcasts I Listen To
Groups
Secret Pal 12 Questionnaire
---

---
the montreal knitting guild
---

---

---


Join | List | Previous | Next | Random
---


Previous | Next

---


Previous | Next
---

---


previous | next
---


Webring is owned by
handmade by jennifer
Previous | Next | List
---
Blog Canada
Previous | Next
Join | List
---
Master Knitters Ring
Prev | Next | List | Random
---
Knitalongs I've Done
---
---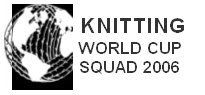 ---
Archives
Labels
Template by