Free Patterns
here to join my Yahoo group and have me send you news about the latest free patterns
Sale Patterns
I Want to Knit
Thursday, November 30, 2006
googly? googlie? googelie? ahh...funny eyes
First up we have the newly fixed up Just Ducky set. As you can see I changed the blue button eyes for the googly eyes. I like them better, although I still think the duck looks slightly...uh...slow. I will at some point need to either run elastic through the ribbing or reknit it because it is not stretchy at all, just floppy.

Up next is the Froggy set. I sewed the googlie eyes onto white pom poms which I then attached to the hat. The socks are flippers! This amuses me greatly. The only annoying thing was that it was in reverse stockinette stitch, so the whole thing is purled. I don't mind purling...I just prefer it when there is a break every now and then. You have no idea how much I started looking forwards to the decreases!


Finally, here's me at 15 weeks. I'm HUGE! I find this very funny, because I've only (finally) gained 1.5 lbs. 1.5 LBS! This means that a significant amount of my fat has shifted from my face, legs and waist all into my belly. I've never had a belly begin right under my boobs before. This also amuses me greatly. :) I just can't imagine how big I'll be by the end of this pregnancy!

p.s. to Anonymous who warned me about taking hot baths- already looked into that, but thanks! I made sure the water wasn't too hot and didn't soak for too long. Plus I had called my doc (that was call # 3 of the apparently abusive phone calls) to find out if it was ok, at what temp, and could I turn on the spa jets.
posted by Jennifer Lori @ 9:04 p.m.


Wednesday, November 29, 2006
i keep meaning to post
I really do.

On Sunday Yannick and I went to pick up the last registry stuff still sitting waiting for us, then popped in at the Wool Shop so I could buy a new 3.25mm needle. Don't ask about the 2 hour search around the house I did on Friday night, nor the 1 hour research by Yannick Sunday morning. It's gone. An addi too. :( While at that mall I bought some pom poms at Ted's Hobby Store so I could finally finish the Froggy Hat/Booties set, and looked around for some large black buttons to use as eyes on the Just Ducky hat. (Come to think of it...I'm not sure why I didn't go back into the Wool Shop where they sell TONS of buttons...but it doesn't matter now. Pregnancy brain I guess!) They didn't have the right kind of buttons at all. I passed the googly-eyes section thinking wistfully of the packages I have at home, and regretting that I couldn't use them because I didn't want to hot-glue the hat. That's when I noticed the fine print on the packages. They were sew-on googly-eyes!! Woo hoo! We stopped briefly at Yannick's cousins's house to drop off the pink sweater and booties I'd knit for their daughter, then he dropped me off at home so he could go to my parents' house for a poker game my dad had organized. The first thing I did was finish the hat/bootie sets. I was all set to take some photos and post right away but the batteries in my camera died. So that was it for blogging on Sunday.

I was going to blog on Monday and show some pics of the hats and the new cardigan I've been knitting for the baby using sock yarn. But I had a really crappy doctor's appointment early in the morning* and was no longer in the mood for anything. I literally holed up in bed with some knitting, a tea and a bunch of pillows. Sucky day. I was even supposed to go out with Yannick that night but by 6:00pm had such a headache and was so out of it that we ordered in some supper and I crashed. Then his parents came over to spend the night in our guest room, so long story short I didn't blog.

Yesterday I was going to post some photos after work but once I'd forced down some dinner all I wanted to do was veg and knit. Then I took a very lazy bubble bath with some vanilla incense (drove our cat insane trying to catch the smoke and eat the bubbles) and ignored the world for a while.

Tonight we're going out for those plans we were supposed to do Monday (dinner and maybe a movie) and I didn't know if I'd get a chance to blog later so I'm posting now. I hate photo-less posts and I know I keep doing more and more of them, but if it weren't for the occassional posting from work I'd be really boring, so bear with me and know that photos are coming soon!

And to all the people who have been signing up at the Yahoo group- cool, and hi! I see a lot of email addresses that I don't recognize from commenters, so either a lot of you are lurkers or people who joined up after being told about the pattern from someone else. In either case, welcome! Glad to have you!





*Nothing wrong with the baby, or me. Everything's fine. But we weren't able to find the heartbeat again and rather than try to reassure us or anything the doctor was very rude and abrupt to me, gave me shit for calling him with my questions (I've called 3 times in 3.5 months!)and was just generally unpleasant.
posted by Jennifer Lori @ 5:00 p.m.


Friday, November 24, 2006
crap.
Ok, you can read the previous post to see what I tried doing. For some odd reason, it worked on my work computer, but now I see that (just as a few of you have seen) the whole linking to the free patterns thing isn't working. So here's the new way.

When you click on "Free Patterns" it will take you to the Yahoo group I created for my blog. You do need to sign in to become a member (which will require validation by me to avoid automated spammers...but don't worry, I'll approve you).

SEE BELOW

. Once you are a member you will have access to the files which is where the free patterns are stored. You can print them from there or save them to your computer. Once you are a member you will also get emailed when new patterns are uploaded. Don't worry- this is not a chat group. It is set up as newsletter only...meaning you will only get emails when new patterns are available. I won't be clogging up your inboxes.

Sorry to make you do the extra step, but the original way isn't working and I'm out of ideas.



UPDATED TO ADD: I have changed the site so you only have to go sign up and it will automatically let you and you can get the pattern without having to wait for me to approve you. I will change this back if too many computer-generated spammers hell-bent on taking over the world try to sign up. In the meantime you all now have open access. Enjoy.
posted by Jennifer Lori @ 9:52 p.m.


guess what?
Some of you might have noticed that I have been making changes to my sidebar over there -->

The reason for that is because I have decided that I will be dropping my hosting provider as soon as I can figure out how to take my complete blog (archives and all) and make it upload to Blogger's servers instead of my host's servers (without losing anything, of course). What this means is that I am slowly changing my sidebar to remove links that I will lose once I drop them, like links to pages I have created outside of Blogger.

What does this mean for you? Nothing. I will be keeping my domain (jeloca.com) and will have it automatically redirect to my new (free) blogspot address, so other than your bookmark looking a little different, you won't notice any changes.

This is the reason for my delay in posting the Bowling sock pattern, however. I wanted to make sure I posted it in such a way that the link would not get messed up when the conversion takes place, and Blogger doesn't let me upload a 2mg PDF file, so I had to wrack my brain and figure out another way.

I did it.

With much thanks to Patons for generously allowing me to share this pattern with you guys, and with much more thanks (and adoration) to my cousin Robyn for taking the time to look over the lousy 6.40 mg PDF file I'd created and whip it compress it nicely into its new 2.01 mg shape, I humbly present to you...

...the Bowling Sock Pattern.

It's over there in the sidebar. Enjoy!

p.s. Clicking on the free pattern link will bring it up as an onscreen PDF file. All you need to do is click on the little "diskette" save icon to rename it and save it onto your desktop for future use.
posted by Jennifer Lori @ 5:26 p.m.


Thursday, November 23, 2006
FO- Oliver's Dinosaur
This is the dinosaur I made for Phil and Lisa's son Oliver. I had intended it to be ready for his bris, but he was born a bit early and I got busy with wedding stuff and then returned the library book before leaving for my honeymoon. It took a while to get it out again, but once I did the little guy only took about 2 weeks to knit up. The book is Easy Baby Knits
by Family Circle and the pattern is Betsy Brachiosaurus (in the book she's in bright pink with yellow). I didn't make any modifications to the pattern other than using a larger size needle because I was using a slightly thicker yarn (and I used the same color for all the white areas, whereas the original pattern has some parts in white and others in yellow). I also omitted the long eyelashes and glued-on felt spots, stuff that I didn't think would work well for a 3 month old baby.

I was quite irritated with the pattern as I knit it because I couldn't figure out the odd shaping. It all became clear quite soon, however, and I was amazed at the ingenuity because by the time all the knitting was done there were only a few seams to do. In fact, once I'd sewn in the pads of the feet and the back of the legs, all I had left to do was stuff it and sew one long seam down the back. Quite cool.

As you can see he ended up quite tall! 21 inches (roughly). The pattern calls for him to end up 18" but as I said I'd used a thicker yarn (Bernat Baby Coordinates in (duh) blue and white).


Side view showing his cute little fingernails, and how nicely his tail lets him balance to stand on his own.

Don't look if the sight of a dinosaur degrading itself offends you. ;P
posted by Jennifer Lori @ 9:14 p.m.


Wednesday, November 22, 2006
comments on comments
I've gotten a few more comments than usual lately (prompted, I'm

quite sure

by my mention on Stephanie's blog). I'm not complaining- quite the opposite, I'm thrilled! But now I'm feeling guilty for not replying to everyone. It is hard when someone writes to me as anonymous or puts a name but doesn't have a blog so all I see is Blogger's standard "noreply" email address. So I'm going to address some of the more recent comments here. :)

Jan wrote:


I'm so happy for both of you :) What is your due date?



I don't remember if I answered this already. Our original due date was the 25th of May (although every online calculator gave me the 23rd of May). When we went for our ultrasound the technician upped the date to May 19th, so that's what we're going with for now.

Allycupe wrote:


Wow I just flipped over here after reading about you on Yarnharlot. Congrats on your new

wee one..imagaine all the knitting you can get done between now and then! Wool diaper covers, blankets, socks, sweaters.....it could be ENDLESS!

Tell me about it! I've had fun knitting for the babies of friends and family members, but now I get to do it for me! It does seem endless...I've knit a black cardigan that needs the buttons attached, the Just Ducky hat/socks set, a matching Froggy hat/socks set...now I'm knitting a cardigan and hat out of sock yarn plus I have 2 more cardigans that I want to make with the sock yarn, plus the Debbie Bliss alphabet blanket, plus there are some cute things on knitty.com...plus a whole bunch of toys... there aren't enough hours in the day!

Caroline wrote:
Jennifer, you rock. Seriously, taking the time to call Patons and making the pattern available for everyone? That's incredibly generous of you.



:}

You're sweet! I just didn't want to get in trouble for giving it out! But I also felt horrible saying "the pattern is from XXX book but you can't have a copy because you can't buy it any more so I have it and you don't nyah nyah". I weighed the odds...and plus they are located in Canada and have a toll-free number, so it didn't cost me much to ask, just a few minutes of my time. (Plus the lady called me back while I was at work, and any excuse to take a break is a good thing!)

Carin, KnittingNervana, Katnfiddle, Kat with a K, Sherry, Anonymous knitter from NYC with a bowler hubby, Alisha, Llamabean125, Laurie (Moo!), Karen, Bobbie, Elizabeth, Kristine, Kathe, Shannon, Carrie and Jay Jay wrote to comment on the cool bowling socks or to congratulate Yannick and I on the wedding and baby news. A huge thank-you to all of you, because it means a lot that people who don't really know me that well are taking the time to wish us (and our little 3" bundle) good tidings.

Kristine also wrote:


I was thinking the same thing as knitting mama! Lots of food talking for someone who's not

eating! My thought though, as it so often is, is your body knows what it's doing. Maybe the reason you're not nauseaus is that you're not eating so much that your stomach and the baby are competing for room?



LOL. I can mention a lot of food because I'm not nauseous (except the time I tried going to a Chinese buffet...NOT a good idea!). I have no problem seeing the food on the table, or watching others eat. But within a few bites of my own meal I get this "heat" feeling spread down from my chest to my belly, and I am instantly full. Full enough that it takes effort to force down a few more bites. But I LOVE food, so can talk about it endlessly! :] I have no idea if the baby and my belly are in competition for the same places, although my belly has been pretty big for the last year or so and I would imagine there is plenty of room. ;)

and finally,

Julia wrote:


Jennifer, I am an avid Charming Tails collector and mouse lover. My whole tree is mice, and I would love to see your wreath close up so I could get an idea of what you did. Could you

either post or email a larger picture?



Wow...someone else who goes through the archives? I'm flattered! About a photo- I don't have one at the moment, but in about a week or so we will be starting to dig out our holiday decorations (I didn't say Christmas decorations because we decorate for Hanukah too) and I will be sure to take a detailed photo when we put the wreath up. I can tell you that it is just a store-bought wreath that we wrapped a strand of white miniWow...someone else like me who goes through the archives when they find a blog they like? I'm lights around, and a strand of silver...what's that stuff? Not tinsel...the long fluffy "rope" of glitter...anyways, one of those strands. The mice that are on it are the 12 days of Christmas series, and about another 7 or so ornament mice, including the blown glass one hanging in the center.

I can show you pics of my collection though! I first noticed them 4 years ago when I bought Yannick a rose dipped in solid gold for his birthday and went to a collectible store to buy a case for it. I saw the mouse on the beach in the oyster shell holding a pearl and thought it was so cute! Next to it on the shelf was the one with the mouse sitting on the pillow and yawning and I couldn't stop smiling when I saw his face. A few weeks later I quit smoking, and as a reward every week I took the money I would have spent on cigarettes and spent it on a mouse. Later my family and Yannick started buying me some as gifts.

I store them on glass shelves in our dining room. They will have to be moved if we ever change the furniture, but for now I am happy to have them out where people can see them and admire them.
These are the bottom two shelves. You can see the one with the pearl towards the left end, and the yawning mouse towards the right. You can also see some of the ornaments...the ones that can't stand on their own I let hang from the shelf supports.


This one shows the top and middle shelf. I have two of the Canadian limited edition mice, and there are two mice that Yannick used when we were talking about getting married. The mouse surrounded by gems and holding a diamond was his way of saying that a ring was coming, and then once we were engaged he bought me the one near the center of the middle shelf...the guy mouse is facing the girl mouse (I'm too lazy to look up their names right now...Maxine and Maxwell or something?) and holding a diamond ring behind his back. I love the name of that one... "I have a question for you". They have really cute names some of them, like the one of the mouse dieting and standing on a scale is called "Just Weight".
This is one of my favorites. Yannick had bought it for me a while ago and we decided it was something we wanted to include in our wedding...so it was the topper on our wedding cake!





posted by Jennifer Lori @ 9:39 p.m.


customer service plug
I just had the coolest customer service experience!

Back in October I had ordered a book, Knitting Ganseys, from Amazon. Every few weeks I get an email telling me that the shipment will be delayed, and as of this morning it wouldn't be delivered until January 23rd. I'm a little fed up of waiting, so I chose a new book I wanted (Knitting Vintage Socks) and decided to see if I could switch one book for the other.

You know how when you call customer service you normally have to wait...and wait...and wait until someone is free to talk to you? With Amazon's customer service it's not like that! It was so cool...a little window pops up and you put in your phone number and tell it when you want them to call you...right away, in 5 minutes, in 10 minutes, etc...

I put in my work number and chose "right away". The window changed to say "answer your phone".

It was like magic. My phone rang.

I answered it and heard that dead air followed by ringing that told me that I was now calling them (like when telemarketers call and you answer the phone to hear ringing). Within 2 minutes a rep was on the phone and I had switched one book for the other, with a shipping date of November 24th.

And my new shipping rate is lower than the original one.

How can you beat that?
posted by Jennifer Lori @ 3:48 p.m.


Tuesday, November 21, 2006
a weekend in food
One of these days I'll get around to posting a belly shot of me. It's hysterical...I can't eat enough, so I'm losing weight in my legs, waist and face. But my stomach looks like its been blown up! I'm having a lot of fun showing it off in tight tshirts, although I can't believe it will get bigger than this as the baby grows! (I'm huge and I'm only at 14 weeks tomorrow).

I am getting really tired of not being able to eat, though. It makes me really worried that I'm not eating enough for the baby. I know people always say "Oh, you were bigger before so its fine, the baby is feeding off of you". But I'm worried the baby is getting calories from me without the nutrients it needs. Its not that I'm nauseous, in fact I haven't thrown up at all, and I've only been really nauseous "maybe" 3 times total. But I have no appetite. Zero. Zilch. Nada. One day last week I managed to eat a bagel with cream cheese, a banana and a fruit cup. Literally- that is someone's breakfast. And that was what I ate all day.

Friday night Yannick and I went to Moe's for supper. We hadn't been there in a while and thought it would be a nice change. We shared an appetizer of potato skins (4 pieces, so 2 each) and then he had a smoked meat pizza and I had the Mexicali wrap (wrap with taco beef and all the toppings). Each half of my wrap was about 5.5" long. I managed to eat 3/4 of one half. Yannick had 2 of his slices of pizza then finished my half of the wrap...then I decided there was no point in bringing it home like I usually do because it wouldn't reheat well due to the sour cream and guacamole in it, so he ate the other half too and brought his pizza home.

When we got home we remembered that we still had 2 movies to watch from the 3 we rented last Saturday, so we popped in The Lake House. It was a cute movie, and we both fell in love with the actual lake house. The only thing that was bad was the ending. I don't like movies where the story finally gets wrapped up- then the screen goes black and the credits start to roll. Give me a few minutes of after-story first. Give me a minute to go "ahhh" once it all comes together. This ending was kinda like eating a great meal, then being thrown out of the restaurant a split-second later. (Ok, bad analogy...but it was really abrupt).

Saturday we got woken up early because the mother of one of Yannick's best friends (who also happens to technically be my ex) had been rushed into the hospital the night before, and was now in a coma. I had to work all day, but Yannick was able to go to the hospital and be with his friends and their family. Unfortunately she passed away that afternoon, and we will be attending the visitation tonight and then the funeral on Wednesday. It's very hard, because Jason (my ex) is only in his late 20s, his brother is in his mid 20s and his sister is only 17. Their step-father had already passed away a few years ago, but their mom was still close with their actual father so I'm guessing that he will take the youngest in until she's at least 18. It's messed up when something like this happens out of the blue and I can't imagine what they are going through right now.

We had made dinner plans with our friends Mike and Laura for Saturday night and Yannick didn't want to put them off even though he was feeling out of it from being at the hospital all afternoon so we met up with them and had a great dinner. We went to Le Surcouf in Sainte-Anne-de-Bellevue, a quaint little house that was converted into a restaurant that serves French cuisine. It was delicious! They have a standard menu, plus a table d'hote and a "seasonal" menu. The seasonal menu changes every season (duh) and incorporates meats and vegetables that are fresh and available that season. So now that we are into Fall/Winter, the seasonal menu was "Chasseur" (Hunter). Its main course selections were Osso Bucco of Bore or Guinea Fowl. What is cool about their table d'hote is that you can make it up from any of their appetizer, main course and dessert selections...you can really create your own meal. I'm going to tell you what everyone ate because I want your mouth to water so you'll go and try it out for yourself:
Laura had a mixed salad (very artfully arranged on the plate, but then again everything was) and scampi and for dessert had a chocolate mousse.
Mike had a salmon salad (he claimed it was the best salmon of his life), walleye (fish) with a butter and almond crust/sauce, and creme brule (also the best of his life, and a very large portion).
Yannick had wild game meatballs, steak tartare and a melting chocolate fudge volcano thing that was excellent...and I don't like chocolate.
I had grilled vegetables with goat cheese, rack of lamb and a dessert of pears in a pastry crust topped with fresh pomegranite.
The food was so good but even at that I only had about 2 or 3 pieces of lamb (there were about 7 on the plate, plus the sides, so the guys finished them) and about half of my dessert.

We stayed so long we closed the place down, and then Yannick had to drop off some tools at his cousin's house, so we headed home and he dropped me off so I could go to bed.

Sunday I went to babysit for my friends Jackie and Kevin as the had a funeral to attend (what a week it has been) so I watched their son Bradley. He was so cute! He's 13 months old, and I was with him from 12:00 to 3:30 when I put him down for a nap. I got to feed him lunch, give him his bottle and play with him all afternoon. It is so adorable watching him play hide and seek, or stand up and waddle around now that he is walking. Debbie came by around 2:30 to play with us, and Yannick arrived around 3:45, and Jackie and Kevin came home a little later. We hung out there for a bit then left around 5 so we could figure out what to do for dinner.

Apparently I haven't learned yet, even though it has been over 6 weeks since I've really eaten a full supper, so we went to Scores for dinner. I had been craving the chicken tenders for a few weeks, and we had tried to go both to Baton Rouge and to Scores for dinner on Friday but both places had crazy wait times, so we ended up at Moe's. This time we made it in and got a table within minutes. I ordered the chicken tenders with fries and added the salad bar, figuring it would be good to get in some veggies. Didn't even occur to me that the likelyhood of me finishing my meal would be slim, and here I went adding on the extra salad bar, thus guaranteeing that I wouldn't finish anything. Yannick didn't even let me eat my salad until after the meal came so I'd have room for the chicken. So sure enough, I ate some fries and 2 of the 5 tenders, nibbled the salad, and Yannick ate the rest.

I completely understand now how men gain sympathy weight when their wives are pregnant. If Yannick keeps finishing the meals I can't eat...

Anyways, after dinner we went home and watched the last of the 3 movies, Lucky Number Slevin. We both quite liked it. Josh Hartnet was good and Lucy Liu was extremely adorable. All in all, a fun movie.

So there you have it, my weekend in food. I did eat on Monday, but since it was my day off I grazed instead of sitting down for formal meals. I had such little appetite that while Yannick had his leftover pizza and 2 bagels for dinner, I had to force myself to finish a full bagel and a few slices of orange.

I can't wait to be ravenous. I can't wait to make a big plate of my favorite foods and dig in until I lick the plate clean. I'm getting annoyed at getting full off of a few bites. So far pregnancy has been the best diet I've ever been on...I eat whatever I want and so far I'm down 3 lbs. If only I didn't have to worry about the health of the baby! (kidding!)

In knitting news, (since this is a knitting blog) I have finished both Froggy Socks and the matching hat, although the hat won't be blogged until I buy 2 white pom poms for the eyes and get around to embroidering a mouth. I also finished Oliver's dinosaur and brought it to my cousin Marlene so she could give it to her son and his wife (Oliver's parents) the next time she sees them. I took photos of the dino before wrapping it up so I'll try to remember to post those tonight after the viewing.

And I'm still working on the Bowling Socks .pdf file. I have finished the file but it is over 6 megs and I don't want to clog anyones internet servers, much less my own, so I'm just working on a way to make it smaller and then I will post it up for everyone who wants a copy.
posted by Jennifer Lori @ 11:52 a.m.


Friday, November 17, 2006
bowling sock pattern
Wow! I'm amazed at all the people coming on over to see me thanks to Stephanie (the Yarn Harlot) putting a photo of me with Yannick's bowling sock on her blog from the tour stop she made here in Montreal. I really appreciate everyone stopping by, and know why you're all here...you want the pattern!

Well, the pattern is from an old Beehive knitting pattern booklet called Beehive Knits for Men, and it's so old that there is no date on it. Just the price ($0.35!). There is no date anywhere, but I'm guessing it's from or pre- the 50s because it used to belong to my Bubbie who made everything in it for my grandfather "back in the day".

Unfortunately the pattern booklet isn't sold anywhere anymore. I even looked around online and couldn't find it on eBay or anywhere for sale. There are other Beehive Knits booklets, but not the same "Knits for Men - with special gift section" that I have.

So guess how nice I am to you? I could have just started making photocopies or scans of the book and sending them out to everyone who inquired. But that could be in a copyright gray area and there are a lot of you asking. So I took a deep breath and called Patons themselves. What's the worst they could have done, said "no"? At the very least I could have taken the time to send each of you the magazine in turn, and if you choose to make a photocopy of the pattern for your personal use (while you have the mag in your possession) and then forget to destroy it when you send the booklet back to me...well, I'm hardly to blame for that, am I?

Don't worry. We don't need to start any vintage pattern scandals over here. Patons gave me permission to make the pattern available to all who ask, as long as I let you know which of their current yarns is the substitute for the discontinued yarn called for in the pattern. (It's Kroy Sock Yarn, by the way).

Yay! Now...before you all start writing to me with your addresses, just itching to get your needles into the pattern...I'm taking this one step further. I've already scanned the pattern, and tomorrow I will be attempting to put it together (with the yarn update) into PDF format. As soon as I can cobble it together I will put it up in my sidebar, available for anyone to download.

So be patient my pretties...in a matter of days (a few tops, I promise) you will each be able to download your own copies of the pattern to save and/or print, and I will be able to keep a clear conscience and sleep well at night. See how we all win? ;]

Of course, those of you who found me through the pattern are more than welcome to stick around for a while too! If any of you have blogs please email me to let me know so I can come visit you too!

Also, Bobbie wrote to tell me:
No, "baumwolle" isn't wool; it's cotton. "Baum" is tree and "wolle" is fiber = "tree fiber" = cotton. So, since it's mixed with acrylic (you were right on that one ;), the tot's sweater is probably washable. Yeah!

Very cool! Thanks for letting me know! It probably is washable...on the yarn label there is a pic of a tub with 30 in it, which I believe is the washing temperature. It can also be ironed, although the dryer pic with a big X on it leads me to believe I'm better off drying it flat. :)
posted by Jennifer Lori @ 8:48 p.m.


Thursday, November 16, 2006
you should have been there!
Last night's knit-together was so much fun! I was in a corner with Deawn, Mona, Karine and Yannick...it's a good thing I didn't drink too much 'cus I think I would have peed, I was laughing so hard. There were a lot of people there, let's see if I can remember...there was Robyn, Peggy, Olga (new), Angela, Jennie, Veronik, Molly Ann...(anyone else get a Romper Room flashback?).

Mona was a lovely little yarn fairy and brought a couple of bags of left overs and odds and ends for us to devour like vultures peruse and choose from at our leisure. I scored some nice little odd balls:


These 4 balls are Schewe Baumwoll-Mix, 50% Baumwolle (wool?) and 50% Polyacryl (acrylic?). I plan to use them for a cute little cabled sweater for the baby. Boy or girl, I think it would be adorable with a mini pair of jeans on a Fall day.


This bit is some unknown fiber, probably wool, assumed to be feltable. I'll try a spit-splice when I feel in the mood. It will probably end up marinating in the stash for a while, eventually ending up as an accent color in a pair of felted clogs or something.

This is a yarn made up of 4 strands of thinner yarn. I was told it is 50% cotton and 50% acrylic. It will be another sweater for the baby (or probably the "kid" at that point). What, me knit for myself? It will probably be in stockinette as I'm not sure if anything more patterned would show up, and I really don't think the yarn(s?) would hold up well to a cable unless I knit it at a really tight gauge. I'll wait and see once I swatch some of it up.



This is some more of the same stuff as above in a different color. I don't think I'd use the two together...are the colors too similar? I can't decide. Maybe I'll use it for kiddie socks.


These are supposed to be 2 little left overs of merino. I think. If I can trust my pregnancy fog to remember what Mona said so many hours ago.



Lastly, these are...I don't know. What you get when you spin the 70s? In any case, I thought they were cute, and if I have a girl I KNOW I will end up with plenty of opportunities to knit something sparkly.

So see, you should have been there. You would have laughed, and you could have scored free yarn.
posted by Jennifer Lori @ 11:36 p.m.


Wednesday, November 15, 2006
how cool is this?
I've been blogged! No really, go on over and check it out. I'll wait right here.

This is so cool! Now if only I could show Yannick, but, alas, the socks are a surprise.

I've been trying to decide what to do about them, because they appear to be a tad narrow for his feet. I think I will try them on him one night while he sleeps, and if it seems to fit then I'll make the 2nd one and give him the pair for Christmas/Hanukah. If it doesn't fit then I'll finish the first one and give it to him to keep in his bowling bag for good luck.

Last night was a very informative meeting of the Montreal Knitting Guild. We had speakers in from 10 Milles Villages, a Fair Trade store. It was really cool learning about Peru and the alpacas, and especially touching many of the knitted items they brought in for show-and-tell. Definately a place I plan to check out at the next gift-giving holiday!

Tonight I'll be at the Montreal Knits to-do on Monkland. The dinosaur is getting a bit unweildly to carry around (one arm left then just seaming and stuffing) so I brought with some yarn and the needles to make a pair of Froggy Socks and Hat that are similar to the Just Ducky ones I posted two days ago. They work up fast so I'm predicting I'll have at least one completed sock by the end of the meeting.
posted by Jennifer Lori @ 4:14 p.m.


Tuesday, November 14, 2006
baby news
I'm good at keeping a secret, aren't I? :] We have told people we know "in real life" but I waited to post the news here because I wanted to wait until after the ultrasound, just to make sure everything was ok with the baby.


So, yes, Yannick and I are having a honeymoon baby. Say "hi"!



I am officially 12 wks and 6 days pregnant. I've known since September 13th, as we took a few (three!) pregnancy tests during our honeymoon. On the 13th (early) it was "unclear". On the 17th (period due) it was "yes" and on the 20th (once I was officially late) it was practically blinking and flashing. After yesterday's ultrasound the due date has been raised from May 25th to the 19th. We don't know if it is a boy or girl yet, as it is still too small to tell. We will be able to see at our next ultrasound (at the end of December) and we probably will be finding out, but not necessarily telling anyone.
We'd been really nervous, because at my last appointment the baby was too small for the doctor to find the heartbeat for us to hear, so we have had no confirmation that the baby was doing ok. Finally yesterday we got to not only hear the fast thudding, but actually see the baby jumping and squirming and moving pretty much non-stop. It was the freakiest thing in the world to see, especially since I can't feel it yet.

posted by Jennifer Lori @ 4:36 p.m.


Monday, November 13, 2006
wanna see what i made?
Isn't it cute?

It's the

Just Ducky Hat and Socks

set found as a free pattern here.


This photo accurately shows the color of the yellow yarn. I love the little webbed ducky feet!
This is the matching hat. Ignore the lousy color...all the hat-only photos I took with the flash were completely washed out. I am happy with the bill and the floppy loops on the top of the head. I'm not happy with the eyes. I used little blue buttons because they were all I had. When I remember I plan to buy bigger black buttons, probably around 1" in diameter. I think they will be much cuter (more like the eyes on the original pattern).


Still, it came out pretty cute, no?

I think so.


Wanna see what else I made?




(I'll admit...I had help with this one).
posted by Jennifer Lori @ 9:09 p.m.


Sunday, November 12, 2006
where did the weekend go?
I didn't do much over the week but get some knitting done. I didn't get much done Friday night either but knitting...the kicker is where I did it and who I got to see. I'll give you a hint. I had a great time but my cousin has the photos so I'm just waiting to get them from her and then I'll post all about it. After

that

Yannick and I went back to La Louisianne for dinner. We shared some yummy alligator (that felt strange to type) and sweet potato fries, then he had the crawfish again and I went for the crab cakes. (Highly recommended).

Saturday I worked and was so tired by the end of the day that I literally came home with Yannick, made some Kraft dinner, watched a movie (

Thank You For Smoking

, also highly recommended) and was in bed, asleep, by 11:30pm. I've been zonked lately!

Today we had brunch with my parents, siblings, my grandmother and my sister's boyfriend. It was nice going out all of us together. Usually we go out for dinner to celebrate (belated) birthdays, but this time it was easier to get us together during daylight hours, so we brunched at Bocaccino's in the West Island. I kinda feel like my family forgot my birthday this year, since it happened while I was away on my honeymoon. I know they usually bunch all the gifts up together at Hanukah time, but usually there are at least phone calls. This year it kinda went unnoticed except by Yannick who remembered to get me a card in advance so he could give it to me on the cruise. My gift from him had to wait until we got home, but I know what it is and it's been ordered and trust me it's a good one!

Tonight we went bowling with one of my brothers and my cousin. I bowled the first game with them (and sucked majorly, I'm not even telling my score...let's just say it only had 2 digits) then sat out the next two and knit so they could practice for Tuesday night. (My dad, brother Mike, cousin Jon and Yannick are a team in a local bowling league). I've been working on the dinosaur for my cousin whose wife gave birth at the end of the summer. (I don't remember if I'd blogged about this). I'd wanted to have it done for his bris but he was born early because his mom was induced. Then I had the wedding and honeymoon, and I'd returned the library book that the pattern was from because I knew I was leaving for 3 weeks. I figured I'd rent it when I got back, but I couldn't find the book at the library. I finally clued in to reserve the book, and finally got to pick it up on the 5th of Nov, so I've been working on him ever since. I think he's going to be so cute!

Now I'm off to bed because tomorrow is a big day.
posted by Jennifer Lori @ 10:52 p.m.


Monday, November 06, 2006
elephant!
The elephant that I knit for my cousin's baby is from the book

Easy Knitted Toys

by Joy Gammon. I actually took the book out from the library in French before realizing it also came in English, so this is my first pattern knit from French instructions. It was knit with Sirdar Country DK in gray (about a ball and a half) with minimal amounts of the same yarn in baby blue for the pads and scraps of white and black for the tusks and eyes.

This first photo is the book's image showing what the completed toy will look like. As the book is considered "Easy" toys, the entire thing is knit flat, and seamed. Now...everything could have been knit in the round. For example, the legs, which are basically cast on xx stitches, work for xx rows and cast off. Repeat 3 more times. But I decided to follow the spirit of the pattern and work as written. I enjoy seaming. What I did not enjoy was how misleading this photo is.

See how cute he is, sitting there like that? Too bad the instructions tell you to sew all 4 legs on as open tubes, as if the elephant were standing (like a real elephant, not like a toy on 2 legs). Except that if you sew them on that way, you can only acheive this cute "seated" pose by forcefully squashing the elephant into a seated position and pinning him there with some kind of brute force. I didn't feel like handing over a deformed elephant. So I followed the knitting instructions, but changed the finishing.


Here's my version. I kept the seated position of the photograph, but attached the limbs after folding them flat so they would flop up and down, allowing him to sit or be held standing.

Had I realized I would be attaching his limbs this way BEFORE stuffing and seaming the body, I would have stuffed it a bit firmer and forced more of a pear shape to reinforce the seated pose. (Oh, and there is no wire in the trunk, I just kept rolling it up and eventually it stayed...kinda).

This is the back (duh). I wasn't too happy with the pattern for the ears. In the photo they look softly rounded and real. The actual pattern is basically a rectangle folded on a purl turning row. I tried very hard to put in a crease that would make them appear more rounded, but don't think I succeeded too well. Next time I will try to remember that I'm not limited to following a pattern directly as written...although since I was translating it as I knit I kept thinking it would work out in the end. There were no real directions for the tail and I wanted to make it safe for a baby, so I took a few lengths of the gray and pulled them through the back with a crochet hook. I repeated this so I had 3 sets of double strands in a triangle shape, then braided them. This way if they become a hazard they can be cut off and removed easily without damaging the body of the elephant. If you want a visual reference as to how large this guy is, that TV is 13" and I took the photo at an angle, so they're about the same height.


Finally, here's a photo with his legs down. Please ignore the fact that he looks 8 months pregnant. You can also ignore the trashy magazine and hideously messy dinner table. (Don't ignore the game

Apples to Apples

on the floor...it's an excellent game for groups and I highly recommend it).

So there's the latest FO. Now let's see if I can get my Clapotis done before snow.
posted by Jennifer Lori @ 9:23 p.m.


Friday, November 03, 2006
knitting knews
It's after midnight. I'm exhausted. I worked an 11 hour day, then came home and knit and sewed for the last few hours. And what do I have to show for it???

I have a finished stuffed elephant toy!

Photos after the mommy-to-be gets it...let's hope I have enough willpower to give it away 'cus it's so cute I want to keep it for myself!

:]
posted by Jennifer Lori @ 12:14 a.m.


Wednesday, November 01, 2006
good intentions
I'm so annoyed with Blogger.

I tried posting photos. I really did. But I've just sat here at the computer for 15 minutes while Firefox or Mozilla or whatever it's called sat there "uploading" my photos. I'm sorry, but after 15 minutes with no little "done" blue box, I've had enough.

A few years ago Blogger was great. Then they updated their Upload Photo page and ever since I've had such a hard time uploading photos. With Internet Explorer the photos would only upload about 10% of the time. Of course, you'd still have to sit there for 10 minutes while they "loaded" to know if it would work or not. I bugged them for a long time through email and finally they said they had a better success rate with Mozilla. Most of the time it works. But at least 20% of the time I sit here fuming at the computer waiting for that little blue button.

Tonight I've had enough. So no photos for you. Feel free to complain to Blogger about it. Maybe they'll finally fix the problem.



(Funny...I search in their archives and find hundreds of people saying they have problems uploading...yet they don't think they have a problem...)
posted by Jennifer Lori @ 9:52 p.m.


About Me
Name: Jennifer Lori
Home:
Ravelry Username: jenniferlori
About Me:
See my complete profile

Click here to add yourself to my Frappr map!
Email Me
jeloca[at]sympatico[dot]ca
Previous Post
Where to Get Patterns, Help or Other Stuff
Links to Errata
Podcasts I Listen To
Groups
Secret Pal 12 Questionnaire
---

---
the montreal knitting guild
---

---

---


Join | List | Previous | Next | Random
---


Previous | Next

---


Previous | Next
---

---


previous | next
---


Webring is owned by
handmade by jennifer
Previous | Next | List
---
Blog Canada
Previous | Next
Join | List
---
Master Knitters Ring
Prev | Next | List | Random
---
Knitalongs I've Done
---
---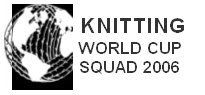 ---
Archives
Labels
Template by