Free Patterns
here to join my Yahoo group and have me send you news about the latest free patterns
Sale Patterns
I Want to Knit
Friday, January 07, 2005
...continuing the continuation...
Where was I? Oh yeah, last Saturday. Now I'm a full week behind.

[insert expletive here]



When we got home from Valleyfield our plan was to catch a movie. I'd wanted to see The Phantom of the Opera on Wed after the shiva, but I was nice and helped Yannick job hunt instead. So Sat he suggested we see Lemony Snickett's A Series of Unfortunate Events. Unfortunately we got home too late to see the early show, and I wasn't sure I'd be awake long enough for the late show. Fortunately one of my brothers called to see if we wanted to get together with he and his girlfriend (this would be the brother who's NOT in Australia). They came over and brought Scene It, a dvd/board game. Bringing any kind of game over is very dangerous because Mike and I are very competitive. EXTREMELY competitive and like to prove we're smarter than the other. You know the riddles that go something like "A man does blah blah blah, then blah blah, then blah blah happens. Why?" and you have to ask "yes" or "no" questions? We spent most of our family holiday dinners trying to outsmart the other in figuring out the answers. Oh, I'm sure other family members thought they were playing along too, but really it was just Michael v.s. Jennifer. We even transcended into the next level of riddles, simply "Blah blah blah happens. Why?" If you still don't believe me, then listen to (read) this. In May 2003 we decided to put our pride on the line and really see who was smarter. We both spent many years doing puzzle books, the kind with crosswords and fill-ins, but also 100s of other kinds of insane brain torture based on manipulating the English language. I'm an English Lit major, and I've been reading since I was 2. Of course I'm smarter. He, as is often the case with 2nd oldest children in families of 4 children, thinks I'm wrong and he's the best. We decided to put it to the test and went out on a special errand just for this purpose and bought 2 copies of the same puzzle book. We cut out the answer section and gave it to our mom for safe keeping, and the challenge was on. There were around 450 puzzles in that book. At our last check, I have between 50 and 60 left to complete (including any unfinished puzzles). He has somewhere around 130 remaining. Not satisfied that this proves I'm smarter, for Hanukah this year he bought us each another book. The big ones that are actually bound like a paperback. With 530+ freaking pages! 771 PUZZLES! So we slog our way through again. He thinks he's winning because he has completed about 20 more puzzles than I have. I know I'm going to win because our strategies differ. He goes through the book and finds easy puzzles and whips through them. I start on page 1 and go through chronologically through, slogging through the hard ones as I get to them. I believe that by the time he finishes the easy ones he'll have to struggle with the harder ones, while I'll already have many of them done, and thus whip through the rest of the book more easily. We shall see...

In any case, all this means is that what for ordinary people is a fun night playing a board game, is really a competition between us. Sure, Yannick and Kristin were playing too...but really they weren't. Really, it was, again, simply Michael v.s. Jennifer. I'm ashamed to say I don't remember who won. It was either Mike or Yannick. Probably Mike. I know I was close. We started a second game and I was waaay in the lead, but then our supper arrived. I'm sure the only reason we never finished that game is 'cus Mike knew it was mine to win. It really sucked that I didn't get any knitting done Sat, but after the crochet bonanza, I wanted to give my hands a break.

Sunday Yannick and I meant to go for brunch then a movie, but woke up too late so we went straight to see Phantom. Yes, this is my justification as to why popcorn is a brunch food. Yes I've also rationalized it as snack food, breakfast food, and dinner food. Don't argue with me. The movie, in a word, was breathtaking. Stunning. Gorgeous. Sets to die for. I think I started to cry when the opening music began to swell. (Don't laugh, this is common with me. When I'd attend my sister's dance or fashion shows I'd start to cry when the audience clapped at the start of the show. The rise in emotion always gets to me. Ok, everything gets to me.) Yannick, I'm sure, had a good laugh watching me move in my seat. He said he knew I was entranced because I actually put my bag down and there was still popcorn in it. All I know is that I started the movie sitting back in my chair and found myself at the end at the very edge of the seat, my hands folded on the low wall in front of me (we had the seats right over the entrance doors), my chin on the backs of my hands, mouth open. He told me afterwards I looked like the way he heard grandparents describe bringing their kids to see technicolor for the first time. Awestruck. He said that was a big part of why he enjoyed the movie: watching me. Yeah yeah, sounds sweet. He's just not admitting that he was laughing at me behind his popcorn.

After the movie he dropped me off at home and went up north to help his parents out for a few days. I stayed here and went for dinner with Jackie and Kevin who had just returned from their honeymoon cruise and extra week in Florida, and Debbie. We borrowed Scene It from Mike, so once Julie and Rich showed up and we'd looked at the vacation photos, we played a few rounds. I won both games. Take that Mike!

Monday: stayed home and vegged. Did a bunch of paperwork for the dog sweaters which I'll cover in greater detail in another post. Started Dog Sweater A and finished the back.

Tuesday: Finished underpanel of Dog Sweater A, among other, non-knitting things (read: puzzles). Went to see The Aviator with Yannick's mom after work, then drove her to B's.

Wednesday: Seamed underpanel to back. leaving the armholes open. I'm going to take this moment to say how much I enjoy mattress stitching. Yes, when I have to do it I tend to stall, but once I actually sit down and start doing it I LOVE how it comes together invisibly. And if I do a good job and end up with what looks like continuous stitches, I'm thrilled! Ok, enough geeking now. I got very proud of my excellent seaming and got cocky and decided to weave in my ends. Then our bookkeeper comes in to work for a bit and I show her the tube-like thing I've created (no ribbing or cuffs or anything yet). She asks what it is. Rather than tell her, I take out the book I've gotten the pattern from, and show her the picture of the finished product. Or rather, that's what I wanted to do. What I actually did was take one look at the finished product and smack myself in the forehead for being cocky and weaving in my ends. See, the back is pretty much a rectangle with a slightly tapered bottom. The underpanel is a modified triangle. You start at the point and work down to the width, leaving those sts on a holder. I had seamed the underpanel in place with the holder at the top, ready to use those live sts in the neck ribbing. I'd even cut a piece of yarn from the other end of the skein for the seaming to avoid another end to weave in, since the ball was still attached to the sts on the holder. Well, the picture CLEARLY shows the underpanel coming to a point under the chin. I'd seamed it in UPSIDE DOWN. Does anyone remember me being cocky and weaving in all my ends? Yeah, I left fixing that for Thursday.

Thursday: I fixed that. Not happy, especially since I wanted to reduce bulky seams so I untwisted the 3 plies of the yarn and wove each in individually. At least I managed to undo it all without cutting into either of the knitted pieces, so I didn't have to reknit anything. I was so annoyed that I didn't do any more knitting for the day. I got home, read with Yannick for a bit, then went to bed.

Friday: I picked up all the sts for the collar and did 3" in 1x1 rib using brown, the underpanel color, then bound off. When I got home I remembered that I also wanted to use the brown to make the back of another sweater which would have a pink underpanel and cuffs. I was afraid I wouldn't have enough brown to do both, and remembered I'd planned to do the cuffs/ribbing of the first one in the blue since that was the only sweater using the blue. So I promptly undid my bind off and frogged all 3" of 1x1 brown rib. *sigh* Is this sweater whipping by or what? Went to dinner with Julie and Rich, came home, and was asleep by 11:00.

Saturday (today): reason I was asleep by 11:00 last night? Had to be at the hairdresser for 7:30 this morning. Touched up my hair color and trimmed the ends and bangs. Now I can see and don't look like a sheep dog peeking through long, thick bangs anymore. Actually got progress on the sweater without making a mistake: picked up and knit the collar (again) in blue and did the 3" in 1x1 rib, and picked up both the armholes and did their ribs too. Now I just have the bottom rib and it's done. I'm a little confused though...I weighed the yarn after doing the back and it weighed 65g of the original 100. This means the back took me 35g and I can figure out the yardage based on the total yards given. I weighed it again after doing the neck collar and it was 55g, so I assumed the collar took 10g. But then I weighed it after doing the armhole ribs and it weighed 50g, thus taking 5g to make. I don't understand how 2 5row rounds of 24 sts is half the amount when the collar was 21 rounds of 52 sts. Whatever. I just like the fact that the fruit store next to my work lets me use their precision scale. ;)

Now I'm all caught up and off to dinner at Jack Astor's with Jackie and Kevin, and maybe seeing Julie and Rich later. And I'll fill in about the dog sweaters tomorrow. 'Night!

posted by Jennifer Lori @ 7:26 p.m.


About Me
Name: Jennifer Lori
Home:
Ravelry Username: jenniferlori
About Me:
See my complete profile

Click here to add yourself to my Frappr map!
Email Me
jeloca[at]sympatico[dot]ca
Previous Post
Where to Get Patterns, Help or Other Stuff
Links to Errata
Podcasts I Listen To
Groups
Secret Pal 12 Questionnaire
---

---
the montreal knitting guild
---

---

---


Join | List | Previous | Next | Random
---


Previous | Next

---


Previous | Next
---

---


previous | next
---


Webring is owned by
handmade by jennifer
Previous | Next | List
---
Blog Canada
Previous | Next
Join | List
---
Master Knitters Ring
Prev | Next | List | Random
---
Knitalongs I've Done
---
---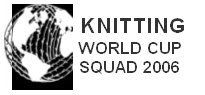 ---
Archives
Labels
Template by