Free Patterns
here to join my Yahoo group and have me send you news about the latest free patterns
Sale Patterns
I Want to Knit
Friday, December 23, 2005
FO Closeup

I LOVE how this pic came out. You can see more of the lace/garter pattern here, as well as the buttons (you can't make out the design on the pewter but you can see the little white dot of the pearl in the center of each). I really, really like this vest, and I think it will look great on Yannick's mom. I hope she likes it!
posted by Jennifer Lori @ 8:03 p.m.


FO!

Here's Yannick's mom's finished Steeplechase Vest. It's from an issue of Knit 'n Style from last Spring/Summer. I didn't know how I'd like it before but the more I did the more I liked! It's a really simple pattern, minimal shaping, and went A LOT faster than I thought. The whole thing took about 2 weeks. The lace/garter pattern was really easy to memorize too, and by the time I got to the armholes I wasn't using my chart any longer. I made it with Paton's Classic Wool Merino, 100% merino wool, and even though she wanted black buttons to make it very neutral, Yannick chose pewter buttons with a small pearl in the center of each. The drape is wonderful and I just love it!
posted by Jennifer Lori @ 8:02 p.m.


Thursday, December 22, 2005
I Almost Forgot
A few more things I wanted to say and since I can't take a shower like I'd planned (a company was working on our water line today and forgot to turn it back on before they left...so no water all night. Sucks!) I figured I'd post a bit.

I did finish the Steeplechase Vest for Yannick's mom. It was all done but the buttons 2 weeks ago, and we picked up the buttons and I finished it, and last Sunday I let it soak in Eucalan and blocked it (no washing in the machine: it's Classic Wool Merino). It looks so pretty! And blocking took away some of the puffiness caused by the eyelet/garter pattern and now it drapes so well and the eyelets look so nice and defined! I'll take a pic once it's dry 'cus my blocking board is inside a black garbage back and I won't get a good pic of the black vest on a black bag.

That's a good tip btw. I read a lot of people block on towels but someone once told me that I should put a plastic sheet or garbage bag in between and it works amazing. It dries faster 'cus instead of the moisture going into the towel and having to wait for it to dry, the water beads up on the plastic and evaporates or at least is drawn away from the wool.

Tried Karma, a new Indian restaurant in the West Island. Very chic, looks like it belongs in Toronto. :) Excellent food though, and they even have whole wheat Nan bread!

Worked on my FO scrapbook/sketch pad on Monday. 12 hours of standing in my kitchen to work at the counter...VERY sore feet that night but at least it's almost done. I even figured out how to make page protectors for the 5.5" x 8.5" size pages without paying 5$ US/pack of 15...I cut regular page protectors in half and cut off the part with the holes, then punched my own. Works great and best of all, free! I'm making the scrapbook 'cus I often have people asking me about knitting, especially at work when they see the little dolls I crocheted and they ask "Who made those?" and then the conversation gets to crafts and they ask if I've ever done X type of craft, etc.... I figured it would be easier to have a little album of sorts, I figure it's half portfolio and half brag book. I also have a section of blank pages because I get a lot of design ideas. I never do anything with the designs 'cus even if I did make them up I could only make my size...I don't know how to convert for other sizes (besides the basic row/stitch calculations. I mean I wouldn't know where you'd need to make a sleeve shorter or add length x times for x size...etc...) So for now all sketches stay hidden. Maybe one day...

I did ask in the knitlist and machine knitting forums if anyone knew of software that did that and so far NO ONE has replied. Maybe I'll go back and ask again.

On Monday I was trying to think of what to get Yannick for Christmas (we put a limit to a small gift this year). I remembered that last Christmas I'd planned on giving him the thrummed socks and only did one, and I know he completely forgot about them. I cast on Tuesday morning and by Wednesday night I had 4 rows left to finish the sock when he came home. He's out for the night now so I'll finsh the last 4 rows, shut the hole at the toe and wrap them. Give him a nice little surprise when we exchange gifts with his family on Sunday. I'll post pics too once they're done.

Hmmm...all these things getting ticked off my outstanding wip list...whatever will I cast on next???

:)
posted by Jennifer Lori @ 10:23 p.m.



Guess what arrived last week? 2 packages in the mail! First I got this book: Hand Manipulated Stitches for Machine Knitters. I'm told that it's the MUST HAVE book for getting the most out of your manual knitting machine, so I'm really looking forwards to reading it. I also got a video, not the one that goes with the book but one on finishing sweaters on the machine. I'd really like to learn as much as I can so when I knit on the machine I can have as much experience as when I knit by hand. ALSO last week I got a package from my secret pal!!! I'm a dolt and forgot to take a pic before I picked it apart, but inside were T-pins (honestly one of the best gifts 'cus my old pins keep rusting all over my knits and I couldn't find these anywhere...how did you know?!?), a really cute snowman ornament with my name on it which is hanging right on my fridge 'cus it makes me smile, very Diva-ish 5mm circs that are transparent and full of glitter...very ME actually :), a really cool Gauge-O-Knit which automatically measures gauge for you, ladybug buttons that are completely adorable, and, (unless I dropped something out of the package), last but not least a pattern using recycled sari silk yarn and 2 YES 2 hanks of sari silk yarn! I have to take a pic of those and post it, they are just gorgeous!!! I've heard of this stuff in the knitting forums but never even seen a pic, so to see the colors in my hand...wow. And the pattern calls for only 1 200g ball, and she sent me 2 180g balls! Now I have to figure out something bigger to make! I like the shawl pattern that came with it, but since there's extra yarn I'd like to find something really special to make, yet something simple that will let the stunning yarn be the main focus. Thank you so much Andrea!!! You were a really great secret pal and I really appreciate everything you sent me and all the thought that went into everything!!! SP5 was my first SP, and I won't be signing up for SP7 because I find I don't have as much time as I like to plan little gifts or shop. But I really, really enjoyed these last 2 exchanges and treasure everything I received from my secret pals. Thanks so much!!! I only hope your pal spoiled you like you spoiled me!
posted by Jennifer Lori @ 10:23 p.m.



This is a closeup of the cables on the scarf. We also gave Yafit her Glam Coat and both seemed to really like their gifts!
posted by Jennifer Lori @ 10:14 p.m.



I finally finished weaving in the ends on Bernie's wedding scarf so I was able to give it to him when he and Yafit were in town over the weekend. I think I posted pics of it already, but just in case I didn't, here's the whole scarf (looking remarkably shorter than the full 80" it is!)
posted by Jennifer Lori @ 10:14 p.m.


Saturday, December 17, 2005
Ain't Winter a Blast?


41 centimeters yesterday. What's that, 15-ish inches? All I know is I was standing in it thigh-high when spending 1.25 FREAKING HOURS digging out my car. Days like that are made for curling up in bed with knitting and TV, no? (Can you tell I don't ski?) My dad ending up asking me to drive to his house so I could go in with him 'cus the roads were horrible until they plowed them, so I did, and wouldn't you know I remembered to bring my sock knitting with me....but forgot the pattern???!!!
posted by Jennifer Lori @ 6:55 p.m.


Thursday, December 15, 2005
Blaze of Glory
The concert last night was AMAZING!!!!!!!!!!!!!!!!!!!!!!!!!!!!!!!!!!!!

Our seats were on the floor in the row MM, so from the stage you have A-Z, then AA-MM. Right behind us was a 3' wide aisle, then NN through whatever letter the floor seats stopped at. It was great 'cus there was no one behind us to push or crowd us. My brother and his friend had seats in row G...technically 7 rows from the stage but rows A, B and C were only on the edges, so they were really 4 rows from the stage!

I have been to 3 Bon Jovi concerts, Aerosmith, Madonna, the Offspring, Def Leppard, Michael Jackson and New Kids on the Block. I have NEVER seen a band perform the way they did last night. The concert started at 7:30. The opening act, a local unsigned band from Montreal, sang from 7:30 to 8:15. Bon Jovi took the stage at 8:30 and performed until 11:15!!! Straight!! There were 3 encores!!! Each had at least 4-5 songs, plus one final encore of a single song. I've never seen anything like it!!! I was expecting an encore, hoping for two, but four?!?!?!

Jon (like how I'm referring to him by first name, like I know him?) spent at least 35% of the concert IN THE AUDIENCE. I don't mean on a solo stage where no one could harrass him...I mean actually standing in the crowd hugging people, shaking their hands, kissing a baby on the cheek, all while singing. It was so great, because he went to the crowds where the price of the tickets were lower, kinda like to "give something back" to those who couldn't afford the $500 front-row seats. It was so great!

My head is still spinning with how great the concert was, so I'll bullet point what I can remember:

-in the first row of seats behind us (after the aisle) there was a man with a young son, maybe 6 or so. He was so cute, especially when rocking out singing the "Ohh"s in "Living on a Prayer" and pumping his fist in the air.

-it was the first concert Yannick and I have been to together.

-the staging and video screens were amazing, and the screen wasn't simply a live feed of the concert, it was edited and looked like we were watching a video of the concert, with superb quality.

-I could have taken pictures with my cell phone like 90% of the audience did (some had video cameras). I did take 1 pic of the stage with the video screen lit up all red with the Have a Nice Day wicked smiley face icon, and 1 of Jon when he opened the concert by singing on a stage at the back of the floor, but neither came out very well. I deleted them right away 'cus I had a crazy idea that guards would stop us on the way out and check our cameras/phones and slap big fines if they found we'd taken pics. Paranoid much? Yes. :)

-Oh I can't stop gushing. I could go on for a really long post about how amazing it was. I know the whole thing was scripted, (well, except for Ritchie laughing at a poster a fan had that said "Aged to Perfection" and had 3 pics of Jon...a young one, one when he started out with the band, and one today. Jon noticed Ritchie laughing and said "You like that? I was twelve.") I know they come back for the encores with every performance, I'm sure it's rehearsed down to his little "Wow, you do love us" looks at the camera and his "You guys are trying to kill me" comments to the audience when we won't stop cheering. But they really had a way of making you feel like THIS night, THIS concert was special. I had a really, really great time.

Thanks Mike, Aaron and Laura. What a great gift.

p.s. Anyone ever notice that from certain angles Jon kinda looks like a chipmunk?
posted by Jennifer Lori @ 10:31 p.m.


Wednesday, December 14, 2005
Tonight I'll be Shot...

...through the heart, and you're to blame! Baby, you give love a bad name!

My WONDERFUL brothers and sisters showed up last night to present Yannick and I with our Birthday/Hanukah/Christmas gifts. We're getting together Saturday night but this gift was kinda time-sensitive...concert tix! This will be my 3rd or 4th Bon Jovi concert, I forget which. Last one was the Crush concert. I can't wait!!!
posted by Jennifer Lori @ 11:04 a.m.


Tuesday, December 13, 2005

Last but not least, this potted palm is our Hanukah bush. You probably can't tell from this pic, but besides the silver glass balls, the palm is also strung with a strand of Hanukah lights that have large plastic dreidels over them. :]
posted by Jennifer Lori @ 12:27 p.m.



We hang our stockings over the fireplace each year. I wrote our names on them with gold fabric paint. The wreath is solely decorated with white lights and Charming Tails mice ornaments. I have the entire 12 days of Christmas collection, plus some others, so every December I take them away from the rest of my Charming Tails collection and hang them on the wreath.
posted by Jennifer Lori @ 12:26 p.m.



This is our Christmas tree. It's a fiber-optic tree that we deliberatly got small so it would fit in our window-seat. Around the base is a snowy winter village complete with people, trees and an aluminum foil skating rink. :) Because the tree itself is so colorful (the fiber-optic filaments change from white to green to blue to red to purple and back) we only decorate it with silver accessories.
posted by Jennifer Lori @ 12:23 p.m.



Yannick and I put up our holiday decorations Sunday night. My family is coming over to exchange Hanukah presents next Saturday night and we wanted the house to be ready. This pic shows our side front window. The stained glass was a housewarming gift made by Yannick's sister. The two side pictures are holiday signs I printed and put up in our window. You can see the Christmas tree through the other window so I wanted something Hanukah-y to show from the outside too.
posted by Jennifer Lori @ 12:21 p.m.


Friday, December 09, 2005

This is a close-up of the Steeplechase pattern. I really didn't think it would come out because a) it's black, and b) it's subtle. It's a combination of eyelet Vs with stockinette and garter blocks. I'm really impressed that my phone camera caught such great detail...in fact the pic of the shrug also came out great, it was the first pic that shows the colors, even the green flecks in all that red and orange. Hmm...not bad for my new toy! :)
posted by Jennifer Lori @ 12:19 a.m.



This is the Steeplechase Vest from a Knit 'n Style magazine that I'm making for Yannick's mom as a Christmas gift. You can't really see it in this pic 'cus the whole front is on the needle so I can do the button band (1 piece from right front around neck to left front). The whole body is done, I did a 3ndl BO on the shoulders so the seam there looks AMAZING, and I did the ribbing on the armholes already too. Once the button band is done and I sew on the buttons (not bought yet) I'll be done.
posted by Jennifer Lori @ 12:18 a.m.


Obviously...
...I managed to figure out an easier way to add pics. I really DON'T like the Blogger way of doing it because it shoves all the pics up to the top of the post, not wherever the cursor is like it used too. Also it takes longer to upload the pics, and for some reason it's not reliable. It lets me add up to 5 pics and sometimes none will upload, sometimes 1 will work and the others will be broken link icons...after having to wait for so long in between it's just annoying.

I ended up downloading Hello and Picasa. These are two programs from the same company. Picasa is more for browsing images on your computer, but Hello is a really easy way of instantly uploading pics to your blog. It takes seriously 2 seconds to upload and is really user friendly. I don't have the links handy 'cus Blogger took me to their sites, but I'm sure you can find them via Google, especially since they're Google software (I think), just like Blogger is.

Ok, now that I have this picture thing working again, you'll be seeing more stuff here! The only thing that's a bit annoying is having each pic come up as it's own post, but I suppose I can live with that. Can you?
posted by Jennifer Lori @ 12:15 a.m.


On a side note...
I tried to use the machine tonight and had a hard time. I set it up with no problems, and the carriage moves fine when the needles are back in A position. The instructions say to make a sample swatch by moving X number of needles to D, pass the carriage with the levers set to the triangle and II, and then move every 2nd needle back to A. Well, for some reason, 9 times out of 10 when I'd try to pass the carriage it would pass perfectly over the first half of the sts, then jam. There wasn't even yarn in the carriage yet! I don't know what was wrong. I eventually forced it and it went, so I threaded the carriage and tried to make a swatch. It REALLY didn't work, but I was trying with Homespun which is pretty bulky and also kinda twisted and kinked so I'm hoping it was just the yarn and not the machine. *fingers crossed* This was an ebay purchase so I'm REALLY hoping it's not defective!
posted by Jennifer Lori @ 12:15 a.m.



This is the Goldilocks shrug that I ripped and re-started at least 6 times. The final pattern is of my own design since I didn't want a tight or stretchy cuff at the ends. I know I haven't worked on it lately but I didn't have a camera to take pics when I was working on it, so I didn't post it.
posted by Jennifer Lori @ 12:13 a.m.



...and this is the other, with the two books that came with it. There was also the video. I have no clue how to use ravel cord, or what the oil is for, but I even have those!
posted by Jennifer Lori @ 12:09 a.m.



I love the fact that all the accessories are there, because this machine was never used. Everything is still sealed in their original packages, even still taped up! This is one side of the foam packaging with the accessories...
posted by Jennifer Lori @ 12:08 a.m.



...even though the colors of the needle bed aren't white and pink, but instead cream and brown. Maybe it's an older version?
posted by Jennifer Lori @ 12:08 a.m.



As you can see, it is the LK 140...
posted by Jennifer Lori @ 12:06 a.m.



This is the new knitting machine I bought on ebay a week or so ago. It finally arrived last Friday.
posted by Jennifer Lori @ 12:06 a.m.



This is the Homespun I'm using to make a jacket for myself...
posted by Jennifer Lori @ 12:03 a.m.



...and this is the jacket I'm making for myself with it. The body of the jacket will be the beige color and the cuffs and band will be the ivory-ish, creamy white. I think it will look gorgeous, even if it is acrylic!

(By the way, both of these Lion Brand patterns are free patterns available on their website, www.lionbrand.com)
posted by Jennifer Lori @ 12:03 a.m.



This is some Lion Brand Homespun I picked up when I spent the weekend in Ottawa at Julie and Rich's new home. The red color is for me and the gray one is for Yannick...

posted by Jennifer Lori @ 12:01 a.m.



....and these are the sweaters I'm making for us with them. Yes, I DID manage to resist making a pink sweater for myself. :)
posted by Jennifer Lori @ 12:00 a.m.


Thursday, December 08, 2005

This is the Tasha Tudor shawl I'm making out of Noro Kureyon. I don't remember the colorway name (124 maybe?) but obviously it's the red colorway. I LOVE the colors! I always "smell" raspberries when I knit with it.
posted by Jennifer Lori @ 11:59 p.m.



This is the beginnings of a garter stitch scarf I'm working on. I know it's really thin (10 sts wide) but it's a prototype for a design I'm playing around with. I don't know if I'll ever finish it 'cus it's going to take a really looong time and I have yet to figure out how to do garter on the knitting machine, but I keep it on the needles anyways.

posted by Jennifer Lori @ 11:55 p.m.



Look! You can see his face in the window!

posted by Jennifer Lori @ 11:50 p.m.



This is Sam's wooden house that we keep in our bedroom. It used to belong to Cashew- Yannick's cat (now deceased). His parents gave it to us and after sprinkling some catnip, Sam has taken to sleeping in it on the nights he's not curled up between our feet. Do you see what I see?


posted by Jennifer Lori @ 11:49 p.m.


Coming Soon...
I just realized that I can email the photos I take with my camera phone to myself, and then post them to my blog. I'm going to do a bunch of photos and try and post them over the next few days.

I also found out I can email the pics directly to blogger, so we'll see if I can get that set up.

I also might have to move my blog away from Blogger, if they don't get their photos thing working properly. I'm getting really frustrated with it, but I'll take that up with them.

Oh...

...since I'm such a tease...


....

...I got my wedding dress...

... :]
posted by Jennifer Lori @ 10:42 p.m.


Sunday, December 04, 2005
SLIGHTLY Nervous
I'm going to try on wedding dresses today. This is the first time I've ever tried on a wedding dress. The last time I wore a white dress I was 18, before that I was 3.

*breathe*

Feeling slightly dizzy.

Is the world spinning, or is it just me?

Thank GD I can bring knitting in the car.
posted by Jennifer Lori @ 11:08 a.m.


Thursday, December 01, 2005
Happy Anniversary To Me (and Yannick)
Today is our 7 year anniversary. Most years at this point I'm nervous and feeling romantic and wondering what he got me as an anniversary gift. This year it feels so anti-climatic. We'll go out for dinner and a movie tomorrow night, and obviously he loves me if he's willing to go to RENT with me (ok, and the whole marriage thing, too).

Oh, on a separate note: I'm annoyed at Canada Post. No offense to anyone reading this who might be a Canada Post delivery person, but isn't there some kind of protocol? Don't you have to at least ATTEMPT delivery before you can leave a slip on someone's door??? There have been so many times when I'd left for work and found a slip- and I'd been home all morning. That happened so many times when I was off work a few years ago, I didn't go anywhere all day yet apparently the drivers "missed" me. Must have been when I was lying in bed eating bonbons in my negligee, I must have been so caught up in my reveries that I didn't hear the mundane door and Bascombe the Butler was too busy folding laundry for me in the basement. And today the doorbell rings at 8:44am. There are only 2 reason the doorbell would ring at this hour: delivery person left a package, or wants to leave a package. I ran downstairs without even taking time to put on my glasses. I swear all I did was race down and by the time I got to my door the driver was in the truck already, no more than 20' from my door. I ran out into our little courtyard and was waving and trying to flag him (her? I wasn't wearing the glasses) down and all of a sudden the truck drives away. I was HOPING he/she was just turning around so I ran out to the street still waving my other mail and she/he just stopped at the next set of houses and then took off. And then I realized I was standing outside in my extremely thin, old, cartoon character pjs with my hair matted funny from sleeping on it wet.

So my package will be available to pick up tomorrow after 1pm. RRRRR I'm really excited 'cus it's a knitting machine! I purchased a LK-140 that's supposedly still new in the box with the original packaging and stuff, so I can't wait to get my grubby little hands on it.

In knitting news I've had a few items in the rotation lately. I've used about 4 skeins already of my Noro Kureyon to make the Tasha Tudor shawl. I'm using the red colorway and it takes 6 skeins for the body then 2 to go around for the edging (if I calculated my yardage conversion correctly). I carry that project around as my "mindless knitting" for times when I have a bit of time to knit but not enough time to get into a charted row or anything. Until 2 weeks ago my big Winter knitting project has been the Enchanted Forest cardigan. I've finished both fronts and am about 1/5 done on the back. I put that aside too, however, once the yarn came in for Yannick's mother's vest, since it is a Christmas gift and I want to make sure I have it done in time. I finished the 10.5" on the body to the armholes and am now doing the first of the front pieces. I hope to have it finished in a week and a half tops, then can get back to the EF cardi. Or start something new. :)
posted by Jennifer Lori @ 8:54 a.m.


About Me
Name: Jennifer Lori
Home:
Ravelry Username: jenniferlori
About Me:
See my complete profile

Click here to add yourself to my Frappr map!
Email Me
jeloca[at]sympatico[dot]ca
Previous Post
Where to Get Patterns, Help or Other Stuff
Links to Errata
Podcasts I Listen To
Groups
Secret Pal 12 Questionnaire
---

---
the montreal knitting guild
---

---

---


Join | List | Previous | Next | Random
---


Previous | Next

---


Previous | Next
---

---


previous | next
---


Webring is owned by
handmade by jennifer
Previous | Next | List
---
Blog Canada
Previous | Next
Join | List
---
Master Knitters Ring
Prev | Next | List | Random
---
Knitalongs I've Done
---
---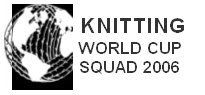 ---
Archives
Labels
Template by