Free Patterns
here to join my Yahoo group and have me send you news about the latest free patterns
Sale Patterns
I Want to Knit
Thursday, January 20, 2005
With time to spare!
Whew! I'm going to officially say, I rock. No really, I do. Check these out:




Ok, now, if I had an actual digital camera instead of just a Palm Zire 71, you'd be able to see that these are some REALLY CUTE labels. I cut the teardrop shape out of a two-sided Bristol board (when I was younger Bristol board only came in one color. None of this fancy-shmancy two-colored boards! Ok, I'm only 27, but still, I can rant.). I used my brand new Fiskars wheel cutter thingie that came with templates and cutting board, and got 3 perfect shapes. Yes you only see two here. I really didn't need to photograph all 3, they look the same. Why did I photograph two? Duh, 'cus it's the front and back. See? Gold side=front, silver=back. Both sides say "Handmade by Jennifer" and www.jeloca.com. On the fronts they have the sweater name and a credit to the actual designer/book patt is from. On the back is the size and care info. I printed those on sticker paper, and used the Fiskars thingie to cut out the circles and just stuck them on. Pretty nifty!

And here, in yet another horrible shot due to lack of real digital camera, are all 3 sweaters ready and waiting to go, all proudly wearing their little tags.





I have my pattern books ready to bring to show the owner other possibilities, I have pages I printed off the net that show all the available colors of the yarns I used for these projects and another in the same gauge so she can custom-pick her colors, AND it's not even midnight yet.

Oh yes. I rock.

posted by Jennifer Lori @ 11:35 p.m.


About Me
Name: Jennifer Lori
Home:
Ravelry Username: jenniferlori
About Me:
See my complete profile

Click here to add yourself to my Frappr map!
Email Me
jeloca[at]sympatico[dot]ca
Previous Post
Where to Get Patterns, Help or Other Stuff
Links to Errata
Podcasts I Listen To
Groups
Secret Pal 12 Questionnaire
---

---
the montreal knitting guild
---

---

---


Join | List | Previous | Next | Random
---


Previous | Next

---


Previous | Next
---

---


previous | next
---


Webring is owned by
handmade by jennifer
Previous | Next | List
---
Blog Canada
Previous | Next
Join | List
---
Master Knitters Ring
Prev | Next | List | Random
---
Knitalongs I've Done
---
---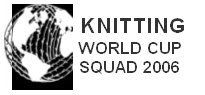 ---
Archives
Labels
Template by