Free Patterns
here to join my Yahoo group and have me send you news about the latest free patterns
Sale Patterns
I Want to Knit
Sunday, January 23, 2005
Decaf, Sugar-Free Vanilla Coffee or "just add water" mix exists, right?
This is totally off the topic and a bit irrelevant 'cus I'm off to bed exhausted from the big weekend blitz, but if anyone out there is reading this and can think of the name or company that makes this please let me know? I've been limiting my caffeine intake, no more sodas (even diet) 98% of the time and no more reg coffee, only decaf. I've been chugging the tea lately and been devouring all kinds of herbals like Vanilla Pear and Peppermint. But about a week or so ago Yannick showed up at my work with a Tim Horton's Vanilla Coffee. Evilness! It is soo good, and since he usually stops for a coffee or six for himself, he's taken to showing me little signs of affection by bringing me coffees at work. I love the taste, but I'm wondering if anyone out there makes a sugar-free, decaf vanilla coffee? I know I can add a bit of flavored coffee to a pot of decaf or something, but I could swear that I saw a commercial for that line of cofee mixes where you just add water...International Flavors or something...International Something anyways, and I think they just added a sugar free line. If I could find that I might not mind the occassional caffeine boost, but I don't even know where to look. I like those flavored things 'cus you can just put some in a cup and add hot water...don't need to brew a pot, which is good for when I'm at work 'cus my dad doesn't like flavored coffees. Whooo I think I'm really rambling 'cus of how tired I am, but if anyone can make sense out of this and knows of such a thing, PLEASE let me know where I can find it!

posted by Jennifer Lori @ 11:29 p.m.


About Me
Name: Jennifer Lori
Home:
Ravelry Username: jenniferlori
About Me:
See my complete profile

Click here to add yourself to my Frappr map!
Email Me
jeloca[at]sympatico[dot]ca
Previous Post
Where to Get Patterns, Help or Other Stuff
Links to Errata
Podcasts I Listen To
Groups
Secret Pal 12 Questionnaire
---

---
the montreal knitting guild
---

---

---


Join | List | Previous | Next | Random
---


Previous | Next

---


Previous | Next
---

---


previous | next
---


Webring is owned by
handmade by jennifer
Previous | Next | List
---
Blog Canada
Previous | Next
Join | List
---
Master Knitters Ring
Prev | Next | List | Random
---
Knitalongs I've Done
---
---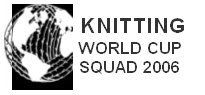 ---
Archives
Labels
Template by