Free Patterns
here to join my Yahoo group and have me send you news about the latest free patterns
Sale Patterns
I Want to Knit
Thursday, January 06, 2005
...still catching up...
OH! I forgot to mention the absolute cutest thing! A few weeks ago, all 4 of B's kids slept over at our house. That would be Alex-8, Nicholas-7, Justin-almost 4, and William-16 months. It was a very fun and exhausting night, and we all had a great time. The reason I bring it up here is that while I was making popcorn for us to have while watching a movie, Nick saw the Knitting Muse doll holding her knitting needles. He turned to me and asked "Do you know how to do this?" I asked, "What, knit?" He says yes. I say yes. He asks "Can you show me how to make a scarf?" I, stunned, ask "You want me to teach you how to knit?" He says yes. I ask "Where have you seen knitting before?" He says he saw his grandmother (dad's side, not my MIL) do it. So I told him I'd show him tomorrow after breakfast. He made me promise and shake on it that I wouldn't forget. And wouldn't you know, when I tucked them all into bed he asked me if I still remembered my promise. The next day things were a little busy after breakfast, but just before lunch time I went downstairs with 2 sets of straight needles, 2 bright colors of acrylic yarn and 10 sts cast on already. He was playing Zelda on GameCube with his older brother. I said "Hey Nick, ready to learn to knit?" and I SWEAR he threw down the controller, started to grin and said "YES!"
===================
So now I'm on to Saturday, right? Geez, if I don't finish catching up soon I'll be recapping every day instead of just posting!

So Saturday we got up barely in time to make it to Valleyfield by 12:00/12:30. Ok, we made it there for 1:00 but everyone knows Yannick runs on YST (Yannick Standard Time), so no one was all that surprised. I brought the gifts for the babies and Justin, all in little gift bags with a tag on the outside that had the care info (wash/dry machine, low heat, delicate cycle). I put the tags on their own little thread so they could be taken off the bag and kept. First I gave Isabelle hers for little 4 week old Maya. She took out the pink/yellow dress with dainty bootie/slippers and right away asked "You didn't make this, did you?" She seemed to really like it, and said Maya would look great in it. I told her I made it sized for 1 year so she'd be able to wear it during the summer when we all get together again. (The cousins are on Yannick's dad's side of the family, and we get together with them on New Year's Day and Easter every year, plus more often for big celebrations like milestone birthdays, etc...) I then gave the pink and blue onesies and booties to Catherine for her 5 or 6 month old twins Beatrice and Thomas. She couldn't believe they were handmade AND machine washable. They both seemed surprised that I went to the trouble of making them stuff (uh..by "they" I mean the mommies, not the twins). Then I gave B (Brigitte, Yannick's sister) the sweater for Justin. He was too busy running around as 4 year olds are wont to do, so she said he'd try it on another time.

I'm running late for work, so more later tonight...or tomorrow....



posted by Jennifer Lori @ 9:57 p.m.


About Me
Name: Jennifer Lori
Home:
Ravelry Username: jenniferlori
About Me:
See my complete profile

Click here to add yourself to my Frappr map!
Email Me
jeloca[at]sympatico[dot]ca
Previous Post
Where to Get Patterns, Help or Other Stuff
Links to Errata
Podcasts I Listen To
Groups
Secret Pal 12 Questionnaire
---

---
the montreal knitting guild
---

---

---


Join | List | Previous | Next | Random
---


Previous | Next

---


Previous | Next
---

---


previous | next
---


Webring is owned by
handmade by jennifer
Previous | Next | List
---
Blog Canada
Previous | Next
Join | List
---
Master Knitters Ring
Prev | Next | List | Random
---
Knitalongs I've Done
---
---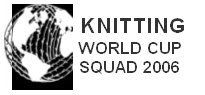 ---
Archives
Labels
Template by