Free Patterns
here to join my Yahoo group and have me send you news about the latest free patterns
Sale Patterns
I Want to Knit
Sunday, July 30, 2006
pain in the a$$ photos
I know I haven't posted in a while. On Wednesday we got the cd with the photos from our casual shoot with our wedding photographer. A few of them came out great and I wanted to post them here, but Blogger won't let me. I'm fed up and had enough of it, so you're not getting to see them. More on knitting later!
posted by Jennifer Lori @ 11:42 a.m.


Wednesday, July 26, 2006
my loyal sam

When I got out of the shower last night I opened the bathroom door and saw this scene at the landing at the top of the stairs. Kinda made me feel domestic.
posted by Jennifer Lori @ 10:03 a.m.


Monday, July 24, 2006
Sock Progress
Saturday night my family (sans Laura who was at camp) went up north for dinner at Yannick's family's house. We had a great time up there, and during some downtime I hung my sock yarn from a little pouch on my wrist and knit. I did the same thing last night while we watched

Hoodwinked

on DVD, and by the time I went to bed here is how the sock looked- all that is missing are the toes:
Yannick had stayed up north after the dinner because he had some work to do with his parents on Sunday. I got a lift back home with my family, and since he wasn't home I got some knitting in on the surprise bowling socks too:

I would have had a lot more done, because he originally told me he'd be home no earlier than 7pm. So I spent until 3 doing all kinds of errands, figuring I'd still have a good chunk of time to work on the socks that I can't take out when he's here. Instead he called me at 4:30 that he was on his way home. I didn't know how far away he was, so I put them away so as not to be in the middle of a row when he got back. Turns out he only came to pick me up to go to my parents' for dinner around 6:45pm, because he met with my parents first at the tux place to go over the details for the wedding.
posted by Jennifer Lori @ 12:23 p.m.


Saturday, July 22, 2006
how to make a poodle skirt
On Tuesday afternoon, my sister Laura called me up out of the blue and asked if I could make her a poodle skirt. No rush or anything...she only needed it by Thursday morning. Being the wonderful, amazing, loving, insane sister I am, I agreed.

The total cost for this project is minimal, about $8 CAD plus the cost of your fabric. I was lucky and happened to be at my cousin Robyn's place Tuesday night, and she had a huge bolt of pink fabric and I bought some off of her (to be paid for as soon as she tells me how much she wants for it). Your costs may vary depending on the fabric you buy, but the other supplies were cheap. If you already have them at home, it will be even cheaper.

All sewing was done by hand, and the total time for this project was 3 hours.



MATERIALS


1. Fabric. I like the pink poodle skirts with a black poodle, but you can choose whatever color pleases you. White with blue is a nice combination too. The width of your fabric (not the length) will be the diameter of your skirt. Cost- variable
2. Felt. The felt is for the poodle. Choose a piece that is at least as big as the size of the poodle you would like to make. Cost for 1 piece of felt- $0.25 at Dollarama
3. Trim. This is for the edging. You can choose whatever kind of ribbon you want, but the wider it is, the easier it will be to apply (it will be used to hide the cut edges of the fabric). The one I chose is slightly elastic, with sequins. It was perfect. You need to buy enough to outline the outside edge of the skirt. To figure out how much ribbon you need, do this formula: measure the diameter of your skirt. Mine was 56" wide. Multiply this number by
pi
, or 3.14. I get 175.84". Convert this amount (inches) into meters or yards, depending on how your ribbon is sold, plus a little extra for insurance. I needed something like 5.6 yards, and my ribbon is sold in packs of 3 yards each, so I bought 2 packs. Cost for 2 packs of trim- $2.00 at Dollarama
4. Elastic. This is for the waist band. I didn't buy the really skinny kinds of elastic because I didn't want the waist band to flip. Buy whatever kind you like, long enough to go around the intended wearer's waist. Cost for the elastic- $1.99 at BouClair
5. Thread. For sewing the waist band. I didn't buy black because I already had, but I didn't have a pink to match the fabric. Cost for the thread- $1.78 at BouClair (this is the one thing I found was overpriced).
6. Cord. This is for the leash. You can find all sorts of funky cords at fabric and notions stores. I chose a cord that is actually two thinner cords twisted around each other like a rope. Cost for the cord- $0.39 at BouClair
7. Beads (not shown). I chose to make a beaded collar for the poodle, because I have a stash of beads already. Cost for the beads- n/a
DIRECTIONS
Step 1- Get a Square: Lay out the fabric and find a square. To do this, fold one corner of the fabric up against the other side in a triangle. Cut away any excess fabric, and you will be left with a perfect square (as perfect as the fabric is, anyways).
Step 2- Find the Center: Fold the square back into a triangle, and in half (as a triangle) again. Find the corner where all the folds have in common. With your scissors, make a very small snip off the end of this corner. When you open up your square again there will be a hole in the center of it. This will help you make your circles centered.
Step 3- Trace your Circles: Using 2 pencils and some string, make a homemade compass to trace your circles on the fabric. There are tutorials on how to do this
here,
but long story short is to tie the string to the ends of both pencils, put one on the center hole, and, keeping the string taut, use the other to draw a big circle on your fabric. You want the length of the string to be the length of the radius for your skirt. For example, my fabric square was 56" across, so my skirt could have a radius of a maximum of 28". You can check the length by swinging the pencil around and making sure it doesn't go off the fabric anywhere. If it does, shorten the string a bit. Once your length is good, draw your outside edge circle. It helps to have someone help you by holding the center pencil in place while you draw. Repeat this process for the waist band circle. The intended wearer has a 27" waist (color me
jealous
) so I calculated what the diameter would be of a circle that was 28" around (28/3.14=8.917). I added an inch because I wanted the waist band to have a gather. If I would have had wider fabric, I would have added more than an inch so it would hang in nice folds. Anyways, once I knew that my diameter was roughly 9", I shortened the string to 4.5" (the radius, or half of the diameter) and drew another circle in the center. At this stage my fabric looked like this:
Step 4- Cut it Out: Using your scissors, cut out both circles. You will be left with a doughnut of fabric.
Step 5- Sew on Trim: I used black sewing thread, and used a simple running stitch to attach the trim around the outside edge of the skirt. This worked great because I didn't have to hem the edge. All I did was, working on an inch or so at a time, was line up the ribbon over the edge of the fabric with the ribbon centered over the edge. By centering it, even if the edge flipped up a little, no one would see the jagged cut edge of the pink fabric. Don't worry if your edge is uneven, causing your ribbon to not make a perfect circle around the edge. No one will ever know. Mine wasn't even at all, and you really can't tell.
Step 6- The Waist Band: I cut and sewed my elastic into a 28" circle. I folded the edge of the inner circle over it and sewed it down with the pink thread. I made perpendicular cuts into the fabric at 2" intervals to give me some slack in turning the fabric back to sew it over the elastic. It gets tight at the end, but simply gather the fabric away from where you are sewing and it will work fine. Once the band is sewn in, adjust the gathers so they are even around the skirt.
Step 7- Poodle: Find a poodle shape that you like, and adjust it to the correct size on the computer. Print the poodle and cut it out. Use a contrasting color (I used an orange colored pencil) and trace the poodle onto your felt. Cut out the poodle from the felt. Find a nice area of the skirt to place the poodle. I used the black thread and a running stitch again to sew down the poodle. I didn't pin or baste it down first, but you can if you are afraid it will move. I made sure to tuck the end of the cord under the neck first for where I wanted the leash to attach. This hides the end under the poodle.
You have permission to use my poodle image if you like, but please save it to your own servers, don't just copy and paste.
Step 8- The Leash: There is no set pattern for how to place your leash. You can make it as curvy or as straight as you like. I laid out the cord in a pattern I found pleasing. I used tiny stitches to catch the cord at various spots to hold it in place.
Step 9-The Collar: The collar can be as fanciful as you like. There can be no collar. If you have glitter pens, you can use them for both the collar and the leash, if you like. I had spare beads so I made a beaded collar the width of the poodle's neck, and sewed that in place.

Et voila- the finished skirt. You can jazz it up with some music notes if you like, and can wear a crinoline underneath it too. For the complete look, wear your poodle skirt with the following:
-white t-shirt, preferably with a collar
-short white socks
-tennis sneakers
-black wide belt over the skirt and t-shirt
-ponytail (you can use some of the excess skirt fabric for a hair bow)
-light pink lipstick
-pale or no eyeshadow
option: tie a short scarf around your neck

Have fun rockin' around the clock at your next sock hop!
posted by Jennifer Lori @ 10:15 a.m.


Thursday, July 20, 2006
untitled
I made a mistake in Tuesday's post. The title of the comedy show I saw wasn't "Women on Top". It was "Women Fully Clothed". This is only a wee bit embarrassing, because all day my MSN profile had the header "...tonight women are on top!..." When I was asked about it I explained it was because of the title of the show. Now I just look kinky.*

The show was excellent. Amazing. If you are a woman, know a woman or were a woman, I really suggest checking it out if there are still show dates left. 5 women whose names I forget at the moment, but one of them is the star of The Jane Show, and the 4 others you'll recognize from somewhere. I'm too lazy to get the program, but you can find out about the show at hahaha.com so go look there. 2 hours of skits and songs that every woman can relate to. It doesn't matter if you are in your 20s or 80s, if you've had kids or not. Great, brilliant comedy.

Our time at the show was marred, however. Let me preface this by saying "he's fine". No, really, really loudly "HE'S FINE". I need to stress that.

The show started at 8pm. My mom received a call on her cell phone from my brother Mike at 7:55pm. He and Aaron (my other brother) were playing ball hockey at an arena in St-Laurent, Aaron was having chest pains and was now being rushed to the hospital by ambulance. My dad, who was still at the store, would be meeting them there. That's it. We couldn't leave, because the 7 of us (me, mom, Bubbie, Robyn, Amy, Carol, Fran) had arrived in one car. We also didn't know where to go if we did leave. So while hysterical, the entire first act was overshadowed by worry and fear. At intermission we got a bit more info on what led up to them bringing him in, but nothing about how he was, because everyone's cell phones were turned off. We had to call Yannick who had been at the store with my dad when they got the call. He was an angel and drove around with Kevin helping to get Mike's car and my mom's car (that Aaron had borrowed) back to the house, as Mike went in the ambulance with Aaron, and my dad would be meeting them with his car. After the show we found out that Aaron was brought to Sacré-Coeur Hospital, and that they thought they knew what was wrong but that they were waiting for the cardiologist and arrythmiologist (sp?) to come see him in the morning. So of course my mom and I went straight home, got her car and went to the hospital.

I'm not going to recap the worry and fear we endured all night, nor how nervous Aaron was, or anything personal. You all know what we would have been feeling. If you have a loved one, even a loved pet, who is big, strong and healthy...almost indestructable...and then is suddenly rushed into the hospital for the first time in his life, attached to plugs and snaps like he's the Bionic Man...you worry. It's family, it's a part of you, it's a puzzle piece that makes you whole and you never think about it until you start to worry that piece might disappear and you'll be left with a hole you never thought you'd have.

Wednesday was a blur of waiting, tests, waiting, tests. I was supposed to go to work but didn't want my mom to miss anything if the doctors only spoke French, so thanks to a suggestion from my Bubbie, my dad told me I could go to the hospital. Later in the day our cousin Mona arrived (my bridesmaid Stacey's mom) and my aunt Fran (my mom's sister). Around 3pm Mike arrived, delaying going to work until 6pm. He was so sweet, and brought Aaron a magazine, candy and the sports pages.

There was a lot of waiting and worrying, and doctors giving too much information and then not enough information. But the results are great. Yes, Aaron has something wrong. It's called Wolff-Parkinson-White Syndrome. The website I've linked to tells you in plain English what that is. What's great is that all the tests Aaron did showed that while yes, he has WPW, he is not in any danger right now. He had the one attack, and that was the first of his life, and could be the last of his life. By 6pm he was discharged from the hospital and told that he can resume a normal life. No restrictions whatsoever on any activities, sports or anything. Well, he was told to not drink excessive amounts of caffeine or alcohol...but isn't that just good advice for everyone? If he were to ever have another attack, just like the website says, they would then discuss the possible need to go in through his groin area, pass a filament up to the heart and burn off the abnormal pathway. They say it's a very routine non-surgery. Once you have it, you're fixed for life. If you don't have it, you can treat the WPW with medication if necessary. But for Aaron, right now none of that is necessary. No meds, nothing. Just follow-ups every once in a while. :]]]]]]]]]]]]]]]]]

It was such a relief to hear those words, and you could see it on his face when he found out. He started smiling again. We immediately called my dad, Yannick, and poor Laura, who was up at camp and only found out what was going on when she called my dad at work to ask him why Mom wasn't answering her cell...only to be told that "Mom's at the hospital with Aaron". "Why?" "Because he was rushed in by ambulance last night". I don't know what he told her, but when I went outside with my mom's cell at one point, Laura called hysterical about why no one called her and she thought Aaron was being rushed into open-heart surgery or something. It's hard when she's so far away and I hope she understands why we wanted to wait to call her once we got all the test results.

Speaking of which, I need to tell you how impressed I am with the Sacré-Coeur Hospital! Aaron was brought in at around 9pm Tuesday night. Among other tests, they did an EKG that night, plus whatever else I don't know about before I arrived. They did blood tests throughout the night, and in the morning he saw both a cardiologist and an arrythmiologist. A few hours later he did a stress test on a treadmill, and an hour after that got the results from the c-ist and the a-ist again (I don't feel like typing those words over and over). An hour after THAT he was scheduled for an "echographie" (English name?) of his heart and had that within the half hour. The test took an hour, and by an hour after that the doctors had reviewed all the results and told him he could go home! That is unheard of! Less than 24 hrs in the hospital, and ALL the tests were done, and the results were reviewed, and the doctors saw the patient. He was home by 6pm!! Had he been at any other hospital, Wed AM they would have said "well, we need to schedule you for a stress test." Maybe it would have been that afternoon...maybe a day or so later. The results would take a day, then the Echo would have been scheduled...maybe for the following week...and so on. The speed was amazing, the doctors and nurses were so friendly, and everyone made the effort to speak English to my mom (she speaks French, she just didn't want to misunderstand anything). They were all so curtious and polite and helpful! And the hospital itself- wow! The hallways were wider than anything I'd ever seen...you could have probably 3 beds side-by-side in each corridor. There were people getting around (blood tests and inter-office memos and stuff) on bicycles with carts attached! Carts! Like bike-mounted ice-cream vendors. It was so cool. And the cafeteria was gorgeous, they called it the Oasis and it really was a small getaway for a moment. Pretty decorations, a rooftop terrasse, they had people making fresh sandwiches, they had a salad bar...they even had a yogurt bar! You could make your own parfaits with yogurt, different blends of nuts and granola and different berry toppings. What hospital is like that???? It was amazing. Absolutely amazing. And they made us feel so much better.

So, again, Aaron is fine. He's got something odd, but so does everyone else in our family. And we are very, very relieved. We also have to get the other 3 of us kids tested, because it might be genetic.
I worked on Yannick's striped sock during some wait periods in the hospital. As you can see, I have finished the leg of the sock and am about halfway through the heel flap. I'm doing the reinforced heel. This is still the first sock of the pair.

When I got home from the hospital Wed evening I still had that poodle skirt to make. I finished it by 11pm and Yannick brought it over to my mom's for me. More on the skirt tomorrow.

Yannick wasn't home tonight, so I got in some work on the surprise bowling socks. This is where they are so far. I chose to do just over an inch of ribbing instead of the 3.5" the pattern called for, because he really doesn't wear socks that are that long. The chart is 104 rows to the instep, and that's already over 8" long. The cream bits you can see are the beginnings of the first bowling pin. It's split, half on each side of the sock. What's odd is that the sock will be seamed at the back, but that last pin doesn't come together to make 1 whole pin. It will always be split with a brown bar down the middle. I guess they wanted to make it easier to seam and to keep the rest of the pattern evenly spaced up the front of the sock...but had I designed it I would have made the 2 halves of the pin line up, and people who seamed it would just have had to be careful.

*Not the "on top" part. The "womEn" part.
posted by Jennifer Lori @ 11:29 p.m.


Tuesday, July 18, 2006
i'm such a good sister
I deserve an award.

My sister just called from camp in a panic.

Laura: "Do you have a poodle skirt?"
Me: "No."
Laura: "Can you make one by tomorrow?"

Apparently she remembers a time when she was about 9 and was crying because she wanted a poodle skirt for a costume, so I had got some fabric and made her one on the spot. Now she's at camp and all the staff need to dress up, and she thought she still had it and told her friend that she (the friend) could borrow it. Only she no longer has one. That's where I come in.

So tomorrow I will be skipping the Montreal Knits meetup to make my sister a poodle skirt from scratch so she can lend it to her friend. Ain't she lucky?
posted by Jennifer Lori @ 5:38 p.m.


it's not whether you win or lose, it's how you play the game
Liar. It's all about about whether I win or lose! And I have to win!

I'm very competitive. Very. I just saw on JayJay's blog about her little *competition* with her brother (I think he wins...) and think that is something very likely Mike and I would do. My other brother Aaron and my sister Laura don't seem to have the same streak Mike and I do. We have been engaged in battle for many years via puzzle books to see who really is smarter. We compete over board games. We compete over songs on the radio (knowing the artist and song title are each worth 1 point).

So it was great fun when I won those games Saturday night. I think the name of the word game was "Slang Teasers". I haven't heard of other games like that, other than Balderdash (I think). The way you play is that one of the 4 (or more) people has the book of slang words and definitions, and they pick a page and word at random. They read and spell the word out loud. Each player writes it down and tries to come up with a realistic-sounding definition. Meanwhile, the "Slang Master" writes down the word and the real definition. All players give their papers to the SM who mixes them up and reads them all out loud, including the real definition. Then each player guesses which is correct. You get 1 point for guessing the right one, 1 point for each player who guesses *your* definition as being correct, and 2 points if you are the SM and no one guesses the correct answer.

Is it cheating if I say I figured out how to win? The book's definitions were so cheesy that all I had to do was write my answers in a similar style. Anyways...

If anyone out there wants to test their smarts against me, bring on the challenge LOL!

I had such high hopes for last night. I was going to get home, make supper, get into bed and knit. I hadn't knit more than 20 rows all weekend and was looking forwards to settling in for a nice long stretch. INSTEAD I stopped for groceries, got home an hour late, did a 1 mile workout video, took a shower, made some bean salad for lunches for the week, made some greek salad for lunches for the week, made some granola for snacks for the week, realized it was 10 o'clock and I hadn't eaten supper yet, made a slice of toast, ate it with some apple-ginger juice and a banana, and got into bed. It was early, only 10:30pm, but I was suddenly drained and needed the rest more than I wanted to knit. Plus on Sunday night I'd started a book my cousin Robyn gave me, called Girl's Poker Night, and was enjoying it. I thought I'd get into bed and enjoy a good half-hour of reading or so, then crash.

Mother Nature had other plans. The MOTHER of all thunderstorms hit, and I spent 15 minutes walking around the house with a flashlight (in case of a power failure) making sure I knew where the candles and matches were (in case of the same power failure). Then I called Yannick to see when he was coming home (not early enough to make me less scared). Then I verified all the windows on the top floor because the rain sounded on each like burglars trying to break in. Then I got into bed, read 4 pages, and went to reverify the windows again. My night continued like that until midnight or so when I finally fell asleep. The thunderclaps and bright flashes of lightning woke me up throughout the night too. Crazy storm. Wicked cool though. I wish it had taken place during the day so I could have seen it.

Tonight I'm going to the Montreal Just For Laughs Comedy Festival with Robyn, her mom, my mom, my grandmother and my aunt Fran. We're going to the Women on Top show. Should be fun!
posted by Jennifer Lori @ 3:23 p.m.


Sunday, July 16, 2006
Lazy Saturday
This is my swatch for the Bowling Socks. I got gauge spot-on, but then realized I'd have a problem. Usually, when I make Yannick socks using Regia 4ply, I use a 2.5mm needle and CO 68 sts. With a gauge of 30 sts to 4", that gives me a 9" diameter for his socks. The Bowling Sock pattern, however, is only offered in one size- 80 sts around, at a gauge of 10 sts to the inch on a 2mm, which means an 8" diameter. I can't simply add more sts to keep using the 2mm, or subtract sts so I can use a 2.5mm, because the chart has the bowling pins and balls set up in such a way that there are no columns of background-color sts...so there are no places in the chart where I can adjust it.

Smart me decided to do a gauge swatch on 2.25mm needles...and got success. If I use the 2.25mm and work the 80 sts as per the pattern, I will get a diameter of 8.88888888888"...pretty damn close to 9", plus the socks have some stretch. With a loose enough cast on I'm sure they will fit.

I went ahead and started the ribbing, then realized I had a needle problem. See it?

My dpns were a *little* too short. Ok, waaaay too short. I could only fit 40 sts onto each one, and even at that I had sts wanting to drop off of the ends. I knit a few rows using 3 dpns (2 for the work and 1 to knit with) but didn't like how loose the join was, plus it just wasn't fun. I switched to the pink 2.25mm straight in the center of the pic. This is my first time using straight needles in over 2 years. The last project I did on straights was the To Dye For Sweater from the first Stitch 'n Bitch book, within a few months of the book's release. I'm not enjoying working on them, but I know I will enjoy watching the motif emerge on the straights more than I would doing this small gauge on circulars. Plus, it's not for long, as I get to switch back to dpns for the foot, which is done in the round.

And other than knitting? We spent the night at Debbie and Gregg's house, had a great dinner (damn I forgot to get the rib sauce recipe!) and played some games afterwards. Debbie and I won 3 of 4 games of a card/board game hybrid whose name I just forgot, then we switched to a game similar to Balderdash, a game from the 1980's called...Slang something. I'm really tired if I'm forgetting everything like that. In any case, I won the 2 games we played (hehe) then we played one quick card game- Kings- for money, and Yannick was the big winner of $5 from each of us. Fun times, but I'm clearly tired and losing my mind, so I'm off to bed
posted by Jennifer Lori @ 1:24 a.m.


Thursday, July 13, 2006
as if i don't have enough on my plate
...as of last count I have 12 wips total. This covers stuff that has been cast on with 1 row knit for the last 2 years, and stuff that is finished knitting but needs a lining sewn in before I can call it "done". 12 wips. 2 of which need to be completed by Labor Day weekend. So what do I do? Add 2 more for the same deadline!

(The blonde might not be natural, but feels that way sometimes!)*

Yannick has been hinting not-so-subtly that he'd like more pairs of knit socks. His attempts at not-so-subtleness involve coming out and telling me that it's his turn for a pair. I decided to surprise him for his birthday this year and knit him a pair. He didn't think they counted as a birthday gift. I reminded him that
a) they were good enough for a Valentine's Day gift last year, and a Christmas gift the year before
b) any gift that costs money plus 100s of hours to knit is a damned good gift
c) we are getting married on his birthday, and technically *I* am his gift. The socks are a bonus.

To be somewhat sneaky, I decided to add a 2nd pair, so he will be getting 2. I don't know why I think this benefits me, as while yes, I do get the benefit of surprising him, I also now have the task of knitting him 2 pairs by Sept 3rd, along with the Lacy Shrug for the Amazing Lace and the charity baby blanket, also due by Sept.

To make matters much worse, I am really tempted to knit him a pair of intarsia socks instead from a Monarch Hand Knit Sock Book my grandmother gave me. It cost $0.35 and has a copyright to the Monarch Knitting Company in Dunnville, Ontario 1951. They have a bowling pin and ball, which would be really cool because he starts bowling again in September and they could be his "lucky pair".


You can't see the other side, but it says "STRIKE" at an angle with a ball. I can't get in 3 pairs by that deadline, but I'm stuck because I'm already 25 rows into the pair I just started.
I'd be upset to finish these and do the bowling ones, because I bought him a nice ball of Regia with cotton for the summertime, which I'd planned as his second pair. Of course, while typing this I'm realizing that I'm only giving him the socks in Sept, by which time the summer is over. Hmm...this means I can pull off the bowling pair and the striped pair by Sept and save the cotton ones for part of his Christmas gift.

Thanks blog! See, for the few of you who write me with comments, I keep writing this blog. And by writing this blog, I brainstorm. And by brainstorming, I realize my problems aren't really problems. Thanks guys!

THIS JUST IN: I went through the pattern books again, and found another one from my Bubbie: Beehive Hand Knits FOR MEN, also $0.35. It doesn't say the year, but its from Patons & Baldwins Limited, Toronto 10. I love the fact that in many of the images, the men are smoking or holding unlit cigarettes.

I like this pair better, and will attempt at making it for Yannick. The big question is if I have any red sock yarn lying around...

*No offense to any who take offense at blonde jokes
posted by Jennifer Lori @ 7:19 p.m.


Wednesday, July 12, 2006
To Anonymous: West Island Knitting Classes
It's hard when I can't reply directly to someone. Anyways...

To the anonymous person who asked about the knitting classes, I did take mine in the West Island because that's where I live! In the Pointe-Claire Plaza (at the bottom of St-Jeans blvd, right at the 20) there is a LYS called "The Wool Shop" or "Les Lainages du Petit Mouton" depending what language you speak. ;) I did my courses with Nicole on Mondays from 9-11am. It was a 6 or 8 wk course, I forget which, that included the needles and yarn for our practice pieces, and a knitting book.

The number is 514-694-6268 and I just called them for you to see about any open classes. The owner told me that they aren't doing summer classes this year (it just didn't work out) but they will be starting again in the Fall and will offer day and night classes. She said the best thing to do is to go by sometime during store hours and put your name/number down on their waiting list to reserve a spot, because spaces fill up fast. Once they are ready to put their schedule together they will call you to see which day would be good, and all the other info.

I enjoyed my classes. We were a small group (5-6 people) and although I knew how to knit at that point, it really taught me everything I know now. Our practice piece was a mini cardigan (5" tall) so you learn all the shaping you would need on a bigger piece, including seaming and buttonholes. We did some Fair Isle and grafting, making headbands for Winter, and did a pair of lace socks for both of those techniques. By the end we had chosen to stay on longer and did some felted projects too.

Good luck!
posted by Jennifer Lori @ 9:57 a.m.


Harlequin Progress
Last night I left work early and Yannick and I met with our wedding photographer to do some casual photos. They're not really for anything, but he wanted to meet with us and get used to each other's styles before the big day. We went to the park on Lake Road, the big mountain, and found some great spots to shoot in. Tiny little bridges, gazebos, he even got me to sit in the tall reeds (where there could have been spiders!). He showed us a few of the photos on the spot and they looked so good! (Well, the ones of Yannick, anyways). The sun was on its way down and there was such a glow to the photos...I can't wait to see them!

After some spicy Indian food for dinner Yannick had to go back to work at my parents' house, so I got into bed to watch TV and knit. Here's the progress I've made on the charity blanket so far:

The next row will have me cast on another 30 sts on each side, move the red blocks out, the yellow blocks over the red, and add a purple block in the center. I'm not looking forwards to the extra sts as already it's a pain wrapping the yarn at each join (not to do, but to avoid tangles). At least once that row is done I'll be decreasing the blocks away and the end will be in sight. I still don't care for the colors together but I really, really love the yarn and I'm so glad I got introduced to it through this project. Can't wait to buy more in Florida!
posted by Jennifer Lori @ 9:47 a.m.


Tuesday, July 11, 2006
Recipes
We didn't do much of the last weekend. Friday night was mostly a bust because Yannick only got home from work really late. He did the same thing Saturday, so while I did get some knitting done, it was pretty much a blah day too. We went to see Cars at night (very cute!) then for a late dinner. Sunday he worked again, so I did some laundry, tidied up, and worked on the charity Harlequin Blanket. My mom invited us over for dinner, but I had some time to kill first so I fooled around in the kitchen and came up with 2 yummy recipes.


In bowl, mix together 3oz of softened cream cheese with 3oz of shredded cheddar cheese. Add 1 egg, 2 tbsp of whole wheat flour, and a pinch of salt. Mix into a dough. Roll out into logs or make little balls then flatten. Bake at 370 deg F for 20 min or until golden and crispy. (I didn't wait long enough, so mine are more chewy than crispy. Still yummy).
In bowl, mix together granola ingredients to your liking. I used 1/3 cup leftover salted mixed nuts, 1.5 cups large flake oat meal, 1/4 cup pine nuts, 1/2 cup sliced almonds. (I wish I'd thought to include the coconut flakes I have.) In saucepan, melt 2 tbsp butter. Once melted, stir in 3 tbsp sugar (I used fructose). Keep stirring, and add flavoring of your choice. I added Ancho powder for some heat. I meant to only add 1/8 tsp, but was able to add about 2 tsp without it getting too spicy. Once everything is melted and mixed, add in the granola ingredients and stir until fully mixed and coated. Spread onto cookie sheet and bake at 325 deg F, shaking or moving often, for 20 min or until golden. I was worried at first because once golden they were still warm and chewy (and hard to stop eating). Once I let it cool off, however, it got hard and crunchy like normal granola.
Enjoy!
In knitting news, I have been working on the Harlequin blanket and am about 3/4 through the first row of 3 blocks. I didn't knit at all yesterday, instead I went to bed at 10:30, after the gym, tanning and supper. Tonight I don't know if I'll have time to knit as I have a casual shoot with our wedding photographer so we can get to know one another. This will be cancelled (again!) if it rains (again!) so if so then maybe I'll veg and knit later.
54 days until I'm a Mrs.
posted by Jennifer Lori @ 8:36 a.m.


Sunday, July 09, 2006
Knitting World Cup Results
Not being much of a soccer fan, I don't know what the actual WC results were. I can tell you mine, however.

I didn't finish, but I couldn't finish, and I'm happy with that. In the last 3-ish weeks I've managed to knit 12+ balls of Patons Classic Wool Merino in BLACK ALL FREAKING BLACK, through the heat waves and rainy days, into a bag of my own design. I included an innovative feature to the bag, something I wanted for myself in existing bags that just wasn't offered out there, and that feature came out perfectly. I felted the giant bag, and as of this morning it is still blocking on huge pile of towels and plastic bags, stuffed with the large knife/wood block set we got for my bridal shower. So it's not done. It still needs to be pulled and tugged and coaxed into the picture I have in my head. There are still handles or straps to knit, still a patch to knit for a cool touch on something. Still linings and zippers to buy, and sew, and insert. Still straps or handles to attach, nylon to sew, thimbles to use.

But I'm really ok with that.

I am designing this bag from scratch. No other pattern is my springboard. As such, I am finding things out that I didn't think of at first...like how a pocket would need gussets if I wanted it to achieve a certain goal. And that I had to rip out the existing pocket to redo it with said gussets. Or how I didn't want to knit the straps to whatever length I guessed would be correct, but would rather felt the bag, then see what length worked with the finished size.

So only once the bag is dry and shaped can I work on the straps. Only once its dry can I work on the interior.

So I wasn't able to complete the entire bag, ready to wear and use, by the World Cup deadline.

But on my kitchen counter is a bag that only exists because I thought of it.

I think I did win, after all.
posted by Jennifer Lori @ 12:50 p.m.


Friday, July 07, 2006
Hi Debbie!
:]

Turns out one of my friends has been secretly reading my blog for a while now. I don't know why it was secret, but I could have sworn I gave her $hit once for not reading it...and today she confessed she reads me daily. So that means Julie and Debbie read me...I'll forgive Jackie 'cus she's got an infant and all, but when he's in high school I fully expect reading to be going on!

Back in early June Robyn and I had attended the MKG's indoor (due to rain) "Garden Party". At this party we were reminded that the upcoming MKG charity project would be baby blankets, and that if we wanted, we could be given kits for the blankets, so we wouldn't have to use our own yarn. We each took a bag of the yarn with the pattern. The yarn is Tessin by Muench Yarns and it is the Harlequin Baby Blanket pattern. I really like the way the yarn feels knitted up, although the colors are a little "off" for my taste.

(Semi-off-topic- I went to their website earlier and looked up the Tessin yarn to see what other colors it comes in. They have a link to "view knitted sample" so I clicked on it. Call me crazy, but that sample is crocheted!)

Anyways...the pattern as written calls for knitting a square, then casting on for another square, then knitting across the first...doing the same on the next row then working a full square up at 3 squares wide, then repeating for 5 squares, then back to 3, then to 1. This means that at times you are working from 3-5 balls of yarn, having to twist the joins. I had advised Robyn to knit the blanket the other way...working in strips upwards so she was never using more than one color per row. Now that she's almost done, she told me that she was running low on yarn. Plus, now she needs to seam. After thinking about it I decided to try knitting mine as written. I feel bad about counselling Robyn to work it the other way and forcing her to seam in garter, which I don't know if she's comfortable with. We'll see how mine turns out. In any case, they are for charity, so they will be loved regardless, right?
posted by Jennifer Lori @ 5:22 p.m.


Thursday, July 06, 2006
The Amazing Lace Challenge # 4 - What If?
The latest challenge from the Amazing Lace is this: if you were to bind off your wip right now...what could it be used as? I couldn't come up with something, so I asked Sam for help. I'd been through enough with him by not including him previously, so I honestly thought I was being nice in asking for his help. Hmph.

Warning: what follows is all Sam*. Blame him, the evil C.A.T. (seen slinking away on the stairs).


What the deuce? No, I'm not Stewie. I'm...Sandra. Yes, Sandra. Lois will never suspect a thing! Cross dressing will one step closer to my ultimate goal: WORLD DOMINATION!

*Don't look at me like that. I told you this was all Sam's doing.

To Julie: I told you I'd post. I didn't promise it would be good!

To Knitting World Cup'ers: I'm thisclose. Just have some ends to weave in, then the knitting part is done. Well, all but the strap. But considering I've knit about 12 balls of black wool in the last 3 weeks...I won't cry if I don't get a medal. Maybe just sniffle a bit.

posted by Jennifer Lori @ 10:30 p.m.


Monday, July 03, 2006
Warning: LOTS of CAPS Ahead
I'm feeling particularily emphatic this afternoon. :]

This weekend was fun, but not long enough!

Friday night I spent on my own while Yannick helped a buddy move. It was great to have the night free, though, and I ran around to Fabricville and Bouclair getting supplies I need as I reach the completion of the Perfect Knitting Bag. Project update: I will have all the knitting done by July 8th. I'm not sure if I will have the finishing (attachments, lining, etc...) done by then, but I don't care. I'll still feel like I scored a big goal during the Knitting World Cup challenge. I've had this bag in my wip list for almost 2 years, and it feels great to see it taking shape, especially since it's my design!

Saturday afternoon Yannick and I went to see Superman Returns (our verdict: unlike Batman Begins which was an amazing movie with amazing graphics, SR was an ok movie with amazing graphics. No regrets in seeing it, or in paying full- not cheapie night price to go. But it didn't blow me away, plot- or acting-wise.) After the movie we grabbed a light supper at Bocaccinos then went home to get together with Julie and Rich to play cards. (Shout out to Julie!) (Am I too white to be doing "shout out"s?) (Probably).

Sunday we cleaned house, then I went to Robyn's house. She hosted a little girl's knit-night out and I went over early to watch Knitty Gritty with her. What a cheesy show! It was the episode with Lily M. Chin and other than 1 cool technique I learned, everything else was so dumbed-down! It was like "Cosmo" for knitting. Lily ACTUALLY pronounced the knitting acronym "yo, k2tog" as "yo-ke-two-tog". Who says it as a word? People don't SPEAK in acryonyms! You don't tell your friends "brb" or "lol" or "roflmao", and if you DID you'd pronounce it sarcastically, like "el-oh-el". Tres annoying. Then Jennie, Karine and Kadi got to her house and we gabbed, knit, gossiped, ate, watched movies, did riddles and just had a nice fun girl's night. I'd be up for that anytime, we laughed a hell of a lot and I had a great time. I'm really glad I started going to more knitting meetups because I really like everyone I've met.

The only annoying thing about yesterday is that I brought 2 projects with me to Robyn's, and didn't really accomplish anything while there other than scrapping them. The black acrylic will be way too hot to do the tank in, and the Goldilocks I brought to do a shrug in is too thin of a yarn to work with the pattern. Then I swatched the acrylic for the shrug, but THEN noticed that the pattern's largest size is for a bust 3" smaller than mine (with a bra on, anyways). Spent a long time last night looking up tank patterns online.

Anyone out there have any great tank top knitting patterns? I'd look at free and pay patterns. Suggestions please!

Today my goal is to work on the PKB. I DID go to the gym this morning (yay me!) but I'm under pressure because not only is the wedding OFFICIALLY 2 MONTHS AWAY AHHHH but my gym membership expires August 16th and I doubt I'll renew it.

So here's my dilemma. While cleaning I found some yarn I'd forgotten about. It was a kit from Fleece Artist. It's listed as 150 (total) g of yarn for making socks or mittens. I don't want to use it for that, so I emailed her a long time ago to ask the yardage, as it's not listed on the label. She said that both the Blue-Face Leicester and the MO (mohair) should be approx 75g and 100m. I wound up the 2 yarns into cakes with my ball winder.



Ahem.
This is the Blue-Face Leicester. The color sucks, but picture it in the colors below.
I weighed it- it is 72g. Ok, I can believe that this is approx 100m.
This is the MO. This pic is VERY accurate for the color. It reminds me of Easter.
It weighs 94 g. I can't believe it is only 100m. NOT because of the extra 20-ish grams.
No...because of
This. It's misleading when you see them apart, but side-by-side the difference is huge! The B-F L is clearly smaller, and even wound a little loose. The MO is so dense that you can't even see the layers. If you look closely in the good-color photo, you can barely see the rings of the layers (think rings of a tree slice)...it's PACKED with yarn!
I really really really REALLY really can't wait to ask for a yarn meter counter for my birthday or hanukah, because I really REALLY need one!
P.S. To "Anonymous" who left me a comment on my last post...um...thanks for commenting, I think. I'm just not sure why I want to know about the diapers you wore when you were a baby... am I missing something?
posted by Jennifer Lori @ 4:05 p.m.


Saturday, July 01, 2006
thank you holly!
I got your stitch markers in the mail yesterday!
You can't tell they're your first time, honest! They are really pretty. And I've never seen the metal wrapped around the way you did it, makes it look almost old-fashioned. Thanks so much! :]

I'm off to go sit outside for a bit with my neighbors, as there is a Canada Day parade about to go parading down my street, right in front of my house. Does this mean I have to bring some red knitting with me outside?
posted by Jennifer Lori @ 10:14 a.m.


About Me
Name: Jennifer Lori
Home:
Ravelry Username: jenniferlori
About Me:
See my complete profile

Click here to add yourself to my Frappr map!
Email Me
jeloca[at]sympatico[dot]ca
Previous Post
Where to Get Patterns, Help or Other Stuff
Links to Errata
Podcasts I Listen To
Groups
Secret Pal 12 Questionnaire
---

---
the montreal knitting guild
---

---

---


Join | List | Previous | Next | Random
---


Previous | Next

---


Previous | Next
---

---


previous | next
---


Webring is owned by
handmade by jennifer
Previous | Next | List
---
Blog Canada
Previous | Next
Join | List
---
Master Knitters Ring
Prev | Next | List | Random
---
Knitalongs I've Done
---
---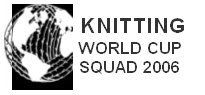 ---
Archives
Labels
Template by