Free Patterns
here to join my Yahoo group and have me send you news about the latest free patterns
Sale Patterns
I Want to Knit
Thursday, January 20, 2005
Busy night ahead
First of all, let me just say how much I enjoy Thursdays. Thursday is, at our store, "Sushi Thursday". If anyone is ever in Montreal I really, really recommend Sushi Mooshi on Decarie. NAYY, but it really is excellent sushi. If it's any testament, I've been working with my dad for a few months over a year, and we've ordered from SM every Thursday since I've been there.

Well, my original plan for the night was to get home, crawl into bed with the yarn and needles for the fourth dog sweater, and knit away to Must See TV. Instead I have a long night of work ahead of me.

My grandmother called me at the store earlier to tell me that she'd gone into the pet accessories store that I'm preparing the dog sweater samples for, and that they'd asked when I would be bringing them some sweaters. Because of the freezing temps we've been having lately, people have been shopping like mad. So I called her up and arranged to meet tomorrow afternoon, and I'd bring her the three I have so far. She also told me that she has 2 orders for me as well.

Which means my relaxing night is now a race to finish the following for tomorrow:
-sew buttons on Sweater the Second
-sew "made by" labels into each sweater
-prepare "care info" and "size" labels on computer
-print said labels onto sticker paper
-cut out said labels and a background tag, make a hole, add string and attach to clothing.

See you later!

posted by Jennifer Lori @ 8:36 p.m.


About Me
Name: Jennifer Lori
Home:
Ravelry Username: jenniferlori
About Me:
See my complete profile

Click here to add yourself to my Frappr map!
Email Me
jeloca[at]sympatico[dot]ca
Previous Post
Where to Get Patterns, Help or Other Stuff
Links to Errata
Podcasts I Listen To
Groups
Secret Pal 12 Questionnaire
---

---
the montreal knitting guild
---

---

---


Join | List | Previous | Next | Random
---


Previous | Next

---


Previous | Next
---

---


previous | next
---


Webring is owned by
handmade by jennifer
Previous | Next | List
---
Blog Canada
Previous | Next
Join | List
---
Master Knitters Ring
Prev | Next | List | Random
---
Knitalongs I've Done
---
---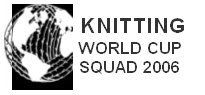 ---
Archives
Labels
Template by