Free Patterns
here to join my Yahoo group and have me send you news about the latest free patterns
Sale Patterns
I Want to Knit
Sunday, July 16, 2006
Lazy Saturday
This is my swatch for the Bowling Socks. I got gauge spot-on, but then realized I'd have a problem. Usually, when I make Yannick socks using Regia 4ply, I use a 2.5mm needle and CO 68 sts. With a gauge of 30 sts to 4", that gives me a 9" diameter for his socks. The Bowling Sock pattern, however, is only offered in one size- 80 sts around, at a gauge of 10 sts to the inch on a 2mm, which means an 8" diameter. I can't simply add more sts to keep using the 2mm, or subtract sts so I can use a 2.5mm, because the chart has the bowling pins and balls set up in such a way that there are no columns of background-color sts...so there are no places in the chart where I can adjust it.

Smart me decided to do a gauge swatch on 2.25mm needles...and got success. If I use the 2.25mm and work the 80 sts as per the pattern, I will get a diameter of 8.88888888888"...pretty damn close to 9", plus the socks have some stretch. With a loose enough cast on I'm sure they will fit.

I went ahead and started the ribbing, then realized I had a needle problem. See it?

My dpns were a *little* too short. Ok, waaaay too short. I could only fit 40 sts onto each one, and even at that I had sts wanting to drop off of the ends. I knit a few rows using 3 dpns (2 for the work and 1 to knit with) but didn't like how loose the join was, plus it just wasn't fun. I switched to the pink 2.25mm straight in the center of the pic. This is my first time using straight needles in over 2 years. The last project I did on straights was the To Dye For Sweater from the first Stitch 'n Bitch book, within a few months of the book's release. I'm not enjoying working on them, but I know I will enjoy watching the motif emerge on the straights more than I would doing this small gauge on circulars. Plus, it's not for long, as I get to switch back to dpns for the foot, which is done in the round.

And other than knitting? We spent the night at Debbie and Gregg's house, had a great dinner (damn I forgot to get the rib sauce recipe!) and played some games afterwards. Debbie and I won 3 of 4 games of a card/board game hybrid whose name I just forgot, then we switched to a game similar to Balderdash, a game from the 1980's called...Slang something. I'm really tired if I'm forgetting everything like that. In any case, I won the 2 games we played (hehe) then we played one quick card game- Kings- for money, and Yannick was the big winner of $5 from each of us. Fun times, but I'm clearly tired and losing my mind, so I'm off to bed
posted by Jennifer Lori @ 1:24 a.m.


About Me
Name: Jennifer Lori
Home:
Ravelry Username: jenniferlori
About Me:
See my complete profile

Click here to add yourself to my Frappr map!
Email Me
jeloca[at]sympatico[dot]ca
Previous Post
Where to Get Patterns, Help or Other Stuff
Links to Errata
Podcasts I Listen To
Groups
Secret Pal 12 Questionnaire
---

---
the montreal knitting guild
---

---

---


Join | List | Previous | Next | Random
---


Previous | Next

---


Previous | Next
---

---


previous | next
---


Webring is owned by
handmade by jennifer
Previous | Next | List
---
Blog Canada
Previous | Next
Join | List
---
Master Knitters Ring
Prev | Next | List | Random
---
Knitalongs I've Done
---
---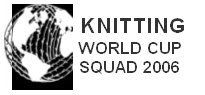 ---
Archives
Labels
Template by