Free Patterns
here to join my Yahoo group and have me send you news about the latest free patterns
Sale Patterns
I Want to Knit
Saturday, February 12, 2005
Saturday (after the fact)
(actually being posted on Feb 21 'cus I was too busy/lazy to post on time)

Yannick called during the day and really wanted me to come home tonight. This is the first time I've ever left. I wasn't sure if I could stay, but I told him I'd come home for supper.

I had about an hour and a half to kill after work before the time supper was called for, so I went to another coffee shop (Java U this time) to sit and knit for a bit. I was able to finish the underpanel, and seam it to the back/neck piece.

I don't want to get into the whole Yannick thing too much at this point, because by now (over a week later in reality) things are fixed and working and solid. I'll leave it by saying that when I got home he had a really great supper made special, and we did a lot of talking (and crying) and a lot of things were set forth to change. I didn't know at the time if those changes would actually happen (they since have) but I had faith.

After supper Yannick wanted to work on his knitting swatch because he needed to finish practicing the knit stitch and then learn the purl stitch before he could begin my anniversary gift, so we went downstairs and watched about 3 hours of The Food Network (my favorite channel) while each knitting. I worked on my lace sock because I needed to be ready to turn the heel by Monday's class, and he worked on his swatch. He did 10 knit rows then started on 10 purl rows. He's done about 6 so far. After that I'm going to have him do 10 rows in 1x1 rib then 10 rows in seed stitch, then he'll have practiced all the stitch combinations he'll be using in the little blankie he's making for me.

I ultimately decided it was better for us if I went back to my parents' house to sleep, so I left again, but it was already almost 2:00am so it's not like we didn't spend time together.

Oh, and to Orris from the comments:
Thanks for the Michael's offer. I might take you up on it one day! It's not so bad for my friend to go for me though, 'cus she and her husband drive in to Montreal every Friday night and we see them almost every weekend, so it's not like she's running to the post office to ship things off to me. I get things hand-delivered LOL!
posted by Jennifer Lori @ 12:02 p.m.


About Me
Name: Jennifer Lori
Home:
Ravelry Username: jenniferlori
About Me:
See my complete profile

Click here to add yourself to my Frappr map!
Email Me
jeloca[at]sympatico[dot]ca
Previous Post
Where to Get Patterns, Help or Other Stuff
Links to Errata
Podcasts I Listen To
Groups
Secret Pal 12 Questionnaire
---

---
the montreal knitting guild
---

---

---


Join | List | Previous | Next | Random
---


Previous | Next

---


Previous | Next
---

---


previous | next
---


Webring is owned by
handmade by jennifer
Previous | Next | List
---
Blog Canada
Previous | Next
Join | List
---
Master Knitters Ring
Prev | Next | List | Random
---
Knitalongs I've Done
---
---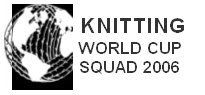 ---
Archives
Labels
Template by