Free Patterns
here to join my Yahoo group and have me send you news about the latest free patterns
Sale Patterns
I Want to Knit
Thursday, February 03, 2005
wip update
I did get a bit of work done while vegging tonight. I couldn't work on the dog sweaters because I still need to modify the pattern and I left it at work by mistake. I would have worked on the Sweetheart Mittens for Yannick's Valentine's Day present, but I've already done so much and still have 11 days, so I thought I'd take a break on that. The other project that needed work was the lace socks for my knitting class. Even though we're working on fair isle in our class this coming Monday, we need to be ready to turn the heel by the following week, so I used the time tonight on the sock.

Voila!




This is the sock, loose. You can't really see much.





This is the sock slipped over my cordless phone to expand it a bit and show some of the stitch detail. I know you can't see much, but I also only have...um...I didn't measure it, but the ribbing alone was only 2 cm, and that was 11 rows, and I've only done 10 rows of the lace pattern after that, so this is only roughly 4 cm of sock. I tried slipping it over my water bottle to stretch it further, but it looked really stupid and I was worried it was stretching it too far, because it looked really tight.

Now I'm off to bed, even though it's only 11:30pm and this is really early for me. I'm sure I won't fall asleep until at least 1am 'cus I bring my Palm to bed and I'm usually reading or playing around...but at least if I'm up I'll be able to see Yannick when he gets home later and it will be the first time I've seen him all day, so there's always a bonus, even though I'll be tired tomorrow. :)

posted by Jennifer Lori @ 11:23 p.m.


About Me
Name: Jennifer Lori
Home:
Ravelry Username: jenniferlori
About Me:
See my complete profile

Click here to add yourself to my Frappr map!
Email Me
jeloca[at]sympatico[dot]ca
Previous Post
Where to Get Patterns, Help or Other Stuff
Links to Errata
Podcasts I Listen To
Groups
Secret Pal 12 Questionnaire
---

---
the montreal knitting guild
---

---

---


Join | List | Previous | Next | Random
---


Previous | Next

---


Previous | Next
---

---


previous | next
---


Webring is owned by
handmade by jennifer
Previous | Next | List
---
Blog Canada
Previous | Next
Join | List
---
Master Knitters Ring
Prev | Next | List | Random
---
Knitalongs I've Done
---
---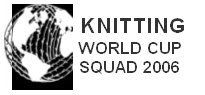 ---
Archives
Labels
Template by