Free Patterns
here to join my Yahoo group and have me send you news about the latest free patterns
Sale Patterns
I Want to Knit
Monday, February 14, 2005
Monday (after the fact)
(actually being posted on Feb 21 'cus I was too busy/lazy to post on time)

I went to my knitting class in the morning and learned a new heel technique. The one I'd done on Yannick's socks was a rectangular "flap" heel, and this one comes to more of a triangle at the top, so it makes more of a smooth transition from body to foot of the sock.

When I got home I immediately cast on for the 2nd Mock Cable sweater. I feel so bad, it's been about 3 weeks since these were requested of me. I've been working on them as fast as I can, but being sick for 2 weeks really knocked me out! I'm hoping to bring these to the store no later than Friday because I feel really awful it's taking so long. I managed to do the ribbing and a really good chunk of the body before I had to stop.

In the evening Yannick came home to spend Valentine's Day with me. He brought sushi for supper (another one of my absolute favorites) and we made a fire and ate on the floor in front of it. We had a really wonderful time, just talking and relaxing. He said some things to me, about me and about us, that he has never said to me before. Ever. And we've been together over 6 years. It really was a wonderful night. Finally we went up to bed and I read for a bit from our next book.

Ok, don't laugh but Yannick and I read to each other. Usually me to him, but we occassionaly take turns. It started with a book I'd read that I knew he'd love but I wanted to read it again too, and we've done a couple since. It's nice because we both get to share the story at the same time, and we have similar senses of humor so we really enjoy it. We started a new book tonight, Dirk Gently's Holistic Detective Agency by Douglas Adams. I LOVE science fiction. I also love warped humor. My favorite authors are Isaac Asimov, Phillip K. Dick, Piers Anthony and Douglas Adams. I have a big book, the 5 books of The Hitchhiker's Guide to the Galaxy all in 1 volume. Yannick and I started it at least 4 years ago. I'd already read it, but I knew he'd enjoy it too, so I started over at the beginning. We're somewhere in the 4th book, I believe. Because of how much he liked that one, I knew he'd enjoy the Dirk Gently books. I think I prefer The Long Dark Tea-Time of the Soul but I wanted to start at the beginning.

And no, I didn't leave tonight.
posted by Jennifer Lori @ 5:32 p.m.


About Me
Name: Jennifer Lori
Home:
Ravelry Username: jenniferlori
About Me:
See my complete profile

Click here to add yourself to my Frappr map!
Email Me
jeloca[at]sympatico[dot]ca
Previous Post
Where to Get Patterns, Help or Other Stuff
Links to Errata
Podcasts I Listen To
Groups
Secret Pal 12 Questionnaire
---

---
the montreal knitting guild
---

---

---


Join | List | Previous | Next | Random
---


Previous | Next

---


Previous | Next
---

---


previous | next
---


Webring is owned by
handmade by jennifer
Previous | Next | List
---
Blog Canada
Previous | Next
Join | List
---
Master Knitters Ring
Prev | Next | List | Random
---
Knitalongs I've Done
---
---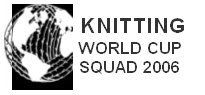 ---
Archives
Labels
Template by