Free Patterns
here to join my Yahoo group and have me send you news about the latest free patterns
Sale Patterns
I Want to Knit
Friday, September 21, 2007
crochet? worms? boxes? I thought this was a knitting blog!
It is. But I'm tired, and taking a break from knitting 'cus I'm bored with repeating the same 4 rows over and over.

Today I took Jakob for his 4 month vaccinations. My big boy is 14 lbs 2 oz and 25" long! He was great and didn't really cry, but between the shots and his teething, he has been really needing extra cuddles today.

I went to Toys R Us on our way home to buy a gift for a friend's daughter's first birthday, which is coming up. While we were there I decided to buy Jakob a Gloworm. I like thinking that he'll enjoy toys that I used to play with, but I was really disappointed to see that they changed the design!


This is the GloWorm I remember. I'm also having vague recollections of a TV cartoon...or am I crazy? Oh- speaking of cartoons, anyone remember The Racoons? Did it air outside of Canada?
Anyways...this is the new GloWorm:


It's cute, but totally not the same thing. It does play a few different lullabies though, so I guess there is some improvement. I'm going to wait until Yannick is around to give it to Jakob and see what his reaction is. It's rated for ages newborn and up, so we're good.



When we got home there were more boxes waiting for us! I think there is only one more package to go, and then I can open up all my books. Woo hoo! :)
Tonight starts a holiday called Yom Kippur. It is the Jewish Day of Atonement. You're supposed to fast until sundown tomorrow, but I'm breastfeeding so I get out of it. I got out of it last year too 'cus I was pregnant. (If Jews had hell, I'd be SO going for saying I'm "getting out of it" LOL). We went to dinner at my mom's for the traditional "eat before the fast" meal, and tomorrow will be going to a friend of the family's for the "breaking of the fast" meal. As a hostess gift I'm making her a few crocheted dishcloths. (As many as I can do by tomorrow night). Here's my progress on the first one:


Finally, for Tara, I will tell you what yarn I used for the hat, but only once I remember to bring up the ball band so I can tell you. :)




posted by Jennifer Lori @ 8:14 p.m.


About Me
Name: Jennifer Lori
Home:
Ravelry Username: jenniferlori
About Me:
See my complete profile

Click here to add yourself to my Frappr map!
Email Me
jeloca[at]sympatico[dot]ca
Previous Post
Where to Get Patterns, Help or Other Stuff
Links to Errata
Podcasts I Listen To
Groups
Secret Pal 12 Questionnaire
---

---
the montreal knitting guild
---

---

---


Join | List | Previous | Next | Random
---


Previous | Next

---


Previous | Next
---

---


previous | next
---


Webring is owned by
handmade by jennifer
Previous | Next | List
---
Blog Canada
Previous | Next
Join | List
---
Master Knitters Ring
Prev | Next | List | Random
---
Knitalongs I've Done
---
---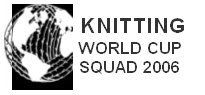 ---
Archives
Labels
Template by