Free Patterns
here to join my Yahoo group and have me send you news about the latest free patterns
Sale Patterns
I Want to Knit
Tuesday, October 10, 2006
wouldn't it be cool if...
Does anyone remember those "Choose Your Own Adventure" books? The ones where you got to the end of the chapter and it said something like "What do you do now? If you want to find the missing hamster, go to page 60. If you want to ride your bike to soccer practice, go to page 4."

Now that DVDs are so popular and have the "chapters" capability that allows one to jump around the disk, wouldn't it be cool to have a "Choose Your Own Adventure" movie? It would mean a lot of filming for the cast, but so what? And I don't just mean for kids, although the possibilities there are endless. But think of a thriller, or horror movie. YOU tell the character where to hide, or whether or not to cheat on his boss, and the movie plays out the consequences of your choices. I think that would be awesome!

(I know they did something similar with the DVD release of -I think- Final Destination 3, where you could choose whether a character lives or dies based on the flip of a coin. I'm thinking of something different, a truly interactive movie.)
posted by Jennifer Lori @ 3:12 p.m.


About Me
Name: Jennifer Lori
Home:
Ravelry Username: jenniferlori
About Me:
See my complete profile

Click here to add yourself to my Frappr map!
Email Me
jeloca[at]sympatico[dot]ca
Previous Post
Where to Get Patterns, Help or Other Stuff
Links to Errata
Podcasts I Listen To
Groups
Secret Pal 12 Questionnaire
---

---
the montreal knitting guild
---

---

---


Join | List | Previous | Next | Random
---


Previous | Next

---


Previous | Next
---

---


previous | next
---


Webring is owned by
handmade by jennifer
Previous | Next | List
---
Blog Canada
Previous | Next
Join | List
---
Master Knitters Ring
Prev | Next | List | Random
---
Knitalongs I've Done
---
---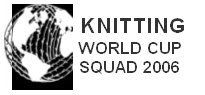 ---
Archives
Labels
Template by