Free Patterns
here to join my Yahoo group and have me send you news about the latest free patterns
Sale Patterns
I Want to Knit
Saturday, September 02, 2006
...'twas the night before the wedding...
So I'm at my aunt's house where my Toronto family has gathered for a little dinner the night before the wedding.

Had a nice shock and surprise as all of a sudden my cousin Mark walks in the room...Mark who has been attending school in Scotland and Paris and who has told us since we got engaged in Oct/05 that he couldn't attend the wedding. My mom and her sister Mimi were in on it, but Mark's mom Fran was blown away. She literally stood there, stunned into shock for about 5 minutes before realizing that her son was in the room. It was a great surprise because my uncle passed away last year and even though a wedding is time for celebration it was hard that Mel wasn't here, that Mark was out of town and it was only her and Jon at home. Great surprise!

Soon I'll head back to my mom's to sleep, and at 8:30am the hair and makeup parade begins.

I won't have time to say it tomorrow so to Yannick on his day, so in advance...

FOR TOMORROW, SEPT 3RD...HAPPY BIRTHDAY YANNICK! (and happy wedding too)

p.s. I created a hotmail account that I will check if I get a chance, so if anyone needs to reach me during the next 3 weeks email onmyhoneymoon@hotmail.com
posted by Jennifer Lori @ 8:59 p.m.


About Me
Name: Jennifer Lori
Home:
Ravelry Username: jenniferlori
About Me:
See my complete profile

Click here to add yourself to my Frappr map!
Email Me
jeloca[at]sympatico[dot]ca
Previous Post
Where to Get Patterns, Help or Other Stuff
Links to Errata
Podcasts I Listen To
Groups
Secret Pal 12 Questionnaire
---

---
the montreal knitting guild
---

---

---


Join | List | Previous | Next | Random
---


Previous | Next

---


Previous | Next
---

---


previous | next
---


Webring is owned by
handmade by jennifer
Previous | Next | List
---
Blog Canada
Previous | Next
Join | List
---
Master Knitters Ring
Prev | Next | List | Random
---
Knitalongs I've Done
---
---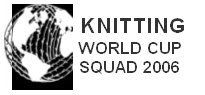 ---
Archives
Labels
Template by