Free Patterns
here to join my Yahoo group and have me send you news about the latest free patterns
Sale Patterns
I Want to Knit
Wednesday, September 05, 2007
late
I know, I know, another few days with no post. I have a lot to catch up on. Sunday, Monday (our 1 year wedding anniversary and Yannick's birthday), Tuesday, and now Wednesday. Argh...Jakob's been teething and fussy. I know its early but I don't think he'll actually GET any teeth yet...I think they're just pushing through in his gums and he's hurting and needs extra cuddle time. Plus the knitting I've been doing can't be shown yet 'cus I'm probably going to submit it to Knitty and I'm in the middle of designing as I knit. I will sit down and catch up and probably back date a bunch of posts so either this one will be deleted or will make no sense to those who read late, but I WILL catch up. Sorry to my loyal reader(s) for not keeping this more on-topic and timely. Some days are just easier than others to post.
posted by Jennifer Lori @ 10:38 p.m.


About Me
Name: Jennifer Lori
Home:
Ravelry Username: jenniferlori
About Me:
See my complete profile

Click here to add yourself to my Frappr map!
Email Me
jeloca[at]sympatico[dot]ca
Previous Post
Where to Get Patterns, Help or Other Stuff
Links to Errata
Podcasts I Listen To
Groups
Secret Pal 12 Questionnaire
---

---
the montreal knitting guild
---

---

---


Join | List | Previous | Next | Random
---


Previous | Next

---


Previous | Next
---

---


previous | next
---


Webring is owned by
handmade by jennifer
Previous | Next | List
---
Blog Canada
Previous | Next
Join | List
---
Master Knitters Ring
Prev | Next | List | Random
---
Knitalongs I've Done
---
---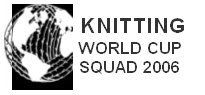 ---
Archives
Labels
Template by