Free Patterns
here to join my Yahoo group and have me send you news about the latest free patterns
Sale Patterns
I Want to Knit
Friday, April 07, 2006
Where in the World am I?
I was browsing the movie sites 'cus Yannick and I are going to the movies to have a nice, relaxing night before all the madness ensues tomorrow night.

This: http://www.iceagemovie.com/ is the official website for Ice Age 2 (the sequel to Ice Age).

Please, go there and tell me what's wrong with it. Seriously, SERIOUSLY wrong with it. If you can't figure it out, I'll tell you tomorrow. But really, it's wrong. So wrong that I want to write to them about it.

p.s. We're going to see Failure to Launch. I figure a date-movie is appropriate the night before our engagment party.
posted by Jennifer Lori @ 7:31 p.m.


About Me
Name: Jennifer Lori
Home:
Ravelry Username: jenniferlori
About Me:
See my complete profile

Click here to add yourself to my Frappr map!
Email Me
jeloca[at]sympatico[dot]ca
Previous Post
Where to Get Patterns, Help or Other Stuff
Links to Errata
Podcasts I Listen To
Groups
Secret Pal 12 Questionnaire
---

---
the montreal knitting guild
---

---

---


Join | List | Previous | Next | Random
---


Previous | Next

---


Previous | Next
---

---


previous | next
---


Webring is owned by
handmade by jennifer
Previous | Next | List
---
Blog Canada
Previous | Next
Join | List
---
Master Knitters Ring
Prev | Next | List | Random
---
Knitalongs I've Done
---
---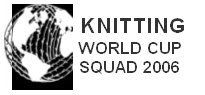 ---
Archives
Labels
Template by