Free Patterns
here to join my Yahoo group and have me send you news about the latest free patterns
Sale Patterns
I Want to Knit
Thursday, March 30, 2006
...and a good time was had by all...
...I hope.

Last night we had an "unofficial" knitting meetup. Most of us assumed that we would be having one, because there wasn't one last week. Turns out that March has 3 Wednesdays, and with how the dates fall, next week is our "official" meeting. Whatever. We still had a good turnout of about 10 or so knitters, and still talked, laughed and knit until the wee hours. (I left at 9:30pm, so I'm guessing about the "wee hours" part).

I worked on the Comfort Shawl, which is what I just decided to name the shawl/pillow thingie for my family friend (see last post). Pics later, since my phone doesn't seem to want to email them over on demand.
posted by Jennifer Lori @ 3:59 p.m.


About Me
Name: Jennifer Lori
Home:
Ravelry Username: jenniferlori
About Me:
See my complete profile

Click here to add yourself to my Frappr map!
Email Me
jeloca[at]sympatico[dot]ca
Previous Post
Where to Get Patterns, Help or Other Stuff
Links to Errata
Podcasts I Listen To
Groups
Secret Pal 12 Questionnaire
---

---
the montreal knitting guild
---

---

---


Join | List | Previous | Next | Random
---


Previous | Next

---


Previous | Next
---

---


previous | next
---


Webring is owned by
handmade by jennifer
Previous | Next | List
---
Blog Canada
Previous | Next
Join | List
---
Master Knitters Ring
Prev | Next | List | Random
---
Knitalongs I've Done
---
---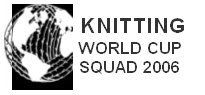 ---
Archives
Labels
Template by