Free Patterns
here to join my Yahoo group and have me send you news about the latest free patterns
Sale Patterns
I Want to Knit
Monday, February 21, 2005
Whew!
This morning it took me 1 hour to get to my LYS for my class, a trip that normally takes 15 minutes. There is so much blowing snow out there that traffic is unbelievable.

I learned how to do the cast off with the sewing needle! It took me a few tries with waste yarn because I kept forgetting to catch the other side of one of the sts, but once I tried it with the actually knitting yarn I got it right away.





They had the buttons I was missing too, the paw print ones that I thought were on back order. So I bought some of those for the commissioned jacket. I also bought a pattern for a big felted bag from Fiber Trends and the charcoal colored Lopi to make it. I'm going to use it to replace my knitting bag once it's done because my bag is getting a bit small, plus has no pockets. I'm going to make the bag in all charcoal but instead of leaving the side pockets and top open I'm going to buy bright neon colored zippers like hot pink or lime and insert those. I'm also going to take the two end pockets that are about as high as a ruler but only about 4" wide, and follow the pattern but bind off halfway through and start over. I'll get much more use out of 4 4" square pockets than 2 long pockets. I don't use straight needles, and don't really have anything that I can put in those. The smaller pockets will be much more practical, and I'll be able to incorporate more colors in zippers.

Now I'm back from the LYS and just spent almost 2 hours updating my blog and going through each day since Friday the 11th, so I'm going to take a well-deserved lunch break, then settle down in front of a nice fire with my knitting. My goal for today is to either finish the jacket and start my fair isle headband, or leave the jacket for tomorrow since it was only commissioned Friday and I'm well ahead of schedule, and instead start one of the sweaters I'll be donating to the Lakeshore Hospital. I think I'll do that one.

I decided to do some knitting for charity this year besides all the gifts and stuff. I chose the Lakeshore Hospital because even though they screwed up on my Uncle Mel and he's no longer with us, and they screwed up Yannick's back twice and he finally had to go see a real surgery professional, the hospital did save my family. I don't know how to make the long story short so I'll make a separate post in a minute to explain why I want to help them. Anyways, when I contacted the hospital to find out where they might need knits more, they said they were really in need of items for their gift shop. They provided me with the yarn and the patterns, and told me they have all the buttons I'd ever need too. So I'd really like to get at least one item for them underway.
posted by Jennifer Lori @ 1:57 p.m.


About Me
Name: Jennifer Lori
Home:
Ravelry Username: jenniferlori
About Me:
See my complete profile

Click here to add yourself to my Frappr map!
Email Me
jeloca[at]sympatico[dot]ca
Previous Post
Where to Get Patterns, Help or Other Stuff
Links to Errata
Podcasts I Listen To
Groups
Secret Pal 12 Questionnaire
---

---
the montreal knitting guild
---

---

---


Join | List | Previous | Next | Random
---


Previous | Next

---


Previous | Next
---

---


previous | next
---


Webring is owned by
handmade by jennifer
Previous | Next | List
---
Blog Canada
Previous | Next
Join | List
---
Master Knitters Ring
Prev | Next | List | Random
---
Knitalongs I've Done
---
---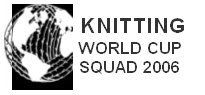 ---
Archives
Labels
Template by