Free Patterns
here to join my Yahoo group and have me send you news about the latest free patterns
Sale Patterns
I Want to Knit
Thursday, December 16, 2004
Night Good / Counter Bad
I had a fun night Tuesday (unlike Monday night. Let's just say mild food poisoning- ugh!!). I went to my first meeting of MKG- the Montreal Knitting Guild. It was their Holiday Party and besides the fun of knitting in the company of others, I got to enjoy hot chocolate, tea, and tons of snacks brought in by some of the members. Plus there was a drawing for door prizes, and I won a cute little doll I'm calling my Knitting Muse- her body is a ball of yarn and she's holding knitting needles in her hand. Too cute. The guild meets the second Tuesday of each month, so I'm looking forwards to officially joining in January.

Then I got home and get an email from my site meter. It tells me no one has been to my site all month. I look back and realize that for the last few weeks they all say "no new hits". This wouldn't surprise me, except that I've gotten a bunch of emails about the Knitting Game, so I know people have been here. Turns out, when I changed my blogger template, it deleted my counter. Because I was still getting emails, I didn't realize.

I've since updated the counter on this page and added one to the Knitting Game page. I started the counter there at 38, my estimate based on the number of emails I've gotten about it. All I can hope is that anyone who's been here recently will come back!

Last night I was on the computer too long to get any reall knitting done, but tonight I have about 2 hours ahead of me to get a move on the last of the holiday knitting, so see ya!

posted by Jennifer Lori @ 9:35 p.m.


About Me
Name: Jennifer Lori
Home:
Ravelry Username: jenniferlori
About Me:
See my complete profile

Click here to add yourself to my Frappr map!
Email Me
jeloca[at]sympatico[dot]ca
Previous Post
Where to Get Patterns, Help or Other Stuff
Links to Errata
Podcasts I Listen To
Groups
Secret Pal 12 Questionnaire
---

---
the montreal knitting guild
---

---

---


Join | List | Previous | Next | Random
---


Previous | Next

---


Previous | Next
---

---


previous | next
---


Webring is owned by
handmade by jennifer
Previous | Next | List
---
Blog Canada
Previous | Next
Join | List
---
Master Knitters Ring
Prev | Next | List | Random
---
Knitalongs I've Done
---
---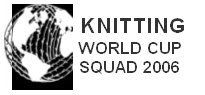 ---
Archives
Labels
Template by