Free Patterns
here to join my Yahoo group and have me send you news about the latest free patterns
Sale Patterns
I Want to Knit
Sunday, December 26, 2004
Merry Christmas!
I owe a big apology to anyone who actually reads this blog. I haven't posted regularly in at least 2 weeks, and I'm really, really sorry. I actually come up with great blog ideas and posts when I'm at work, now if only we had internet access I'd be able to post. (Actually, I'd just be happy if we had call waiting).

I am slowly slugging along on all my required knitting. I managed to secretly finish Yannick's "Fair Isle" socks and gave them to him for Christmas. The Regia MultiEffekt yarns work up so nicely when knitting- but get SO SOFT once washed! I couldn't stop rubbing them when wrapping the gift. Now I can't wait to make my pair...eventually. I still have to do the second thrummed sock, and then he's out of the way.

I also finished the button band on Justin's Hooded Sweater so I will be seaming that tomorrow and/or in my Monday morning class. I'd like that to be done to be gifted on Jan 1st when we get together for New Year's.

Luckily I'm alone at work this coming week so I can get the crocheting on the 3 baby outfits done to be gifted Jan 1st too...and then BOOM I start making doggie samples. I picked up a bunch of yarns to work them up, and I'm really excited to start. I hope it doesn't take too long to make each sweater, 'cus I really want to try each of them, like now!

I also need to update my FOs and WIPs on this site...and upload all the pics. *sigh* Can I put in a request for more hours/day?

posted by Jennifer Lori @ 1:14 a.m.


About Me
Name: Jennifer Lori
Home:
Ravelry Username: jenniferlori
About Me:
See my complete profile

Click here to add yourself to my Frappr map!
Email Me
jeloca[at]sympatico[dot]ca
Previous Post
Where to Get Patterns, Help or Other Stuff
Links to Errata
Podcasts I Listen To
Groups
Secret Pal 12 Questionnaire
---

---
the montreal knitting guild
---

---

---


Join | List | Previous | Next | Random
---


Previous | Next

---


Previous | Next
---

---


previous | next
---


Webring is owned by
handmade by jennifer
Previous | Next | List
---
Blog Canada
Previous | Next
Join | List
---
Master Knitters Ring
Prev | Next | List | Random
---
Knitalongs I've Done
---
---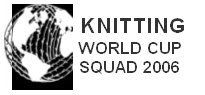 ---
Archives
Labels
Template by