Free Patterns
here to join my Yahoo group and have me send you news about the latest free patterns
Sale Patterns
I Want to Knit
Thursday, November 25, 2004
And She Knits Too!
http://acunningplan.typepad.com/andsheknitstoo/

This blog gets the honor of being the first one reviewed 'cus
a) it's the first blog I finished reading from conception to today, and
b) it's the first blog I ever read, the blog that led me to realize there was actually a like-minded community of other knitters out there, even Canadian ones!

So thank you, Stephannie, for letting me know I wasn't alone.

I found her blog by accident. I had done an internet search on "Charlotte's Web shawls" because I'd seen a lot of emails in one of my knitting egroups about them and wanted to know what the fuss was about. I wound up at someone's blog (I think Wendy?) and learned about these gorgeous shawls, and saw a link to see what the uber-creative Stephannie had done...she'd turned a Charlotte's Web shawl into Charlotte the Poncho. It's stunning! I salivated. I drooled. I stayed and read through her entire blog, archives and all. And don't just think she's any old knitter, oh no! She's a DR too! And I'm amazed at how fast she knits! There might be others out there as speedy or faster, but with her as my original measuring stick, I, sadly, don't quite make it up to par on the speedy front. Aha! A goal!

posted by Jennifer Lori @ 8:37 p.m.


About Me
Name: Jennifer Lori
Home:
Ravelry Username: jenniferlori
About Me:
See my complete profile

Click here to add yourself to my Frappr map!
Email Me
jeloca[at]sympatico[dot]ca
Previous Post
Where to Get Patterns, Help or Other Stuff
Links to Errata
Podcasts I Listen To
Groups
Secret Pal 12 Questionnaire
---

---
the montreal knitting guild
---

---

---


Join | List | Previous | Next | Random
---


Previous | Next

---


Previous | Next
---

---


previous | next
---


Webring is owned by
handmade by jennifer
Previous | Next | List
---
Blog Canada
Previous | Next
Join | List
---
Master Knitters Ring
Prev | Next | List | Random
---
Knitalongs I've Done
---
---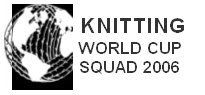 ---
Archives
Labels
Template by