Free Patterns
here to join my Yahoo group and have me send you news about the latest free patterns
Sale Patterns
I Want to Knit
Tuesday, November 16, 2004
Stash Happy Me Make
I can't post any pics of latest progress, because this really hasn't been much of a knitting week. I did get the ribbing done on Justin's hood, but only managed to get through picking up 50 of the 90 sts for the button band when felled by yet ANOTHER migraine. I swear it's been like 2 a week for a month now. So instead I amused myself by taking pictures of my stash.



These 2 FULL skeins are left-over from my To Dye For Sweater. I don't know what I'll make from them, although Yannick thinks the softness is incredible, so maybe I'll make him a pair of socks. "Mohair" socks anyone?




I bought this cotton dk stuff over the summer to make the Shapely Tank/Tee available for free at White Lies Designs. I don't know if I'll like the slubbiness of the yarn, hence the hesitation to begin.




This is the 1/2 skein or so of mohair left over from my grandmother's scarf. I don't know what I'll do with it yet, maybe cuffs on a pair of koigu gloves?




This abundance of yarn is the 22 skeins of Sisu Yannick bought me to make my birthday suit. The lonely little ball of Eros Herwool on top is to make a scarf to go with it to add a bit of color to the all-black suit.




The pink Patons Canadiana I bought yesterday 'cus I might be hired to make a stuffed pig. I'll know today if I get the go-ahead, and I'll be ready to start tonight.




All I need to make the Velvet Oblivion eye mask from Knitty (pattern here). Maybe with all these migraines I should get a move-on on this!




More wonderful Regia self-patterning sock yarn, this time in blues to make myself a striped pair.




A bunch of Patons Aran Fisherman Style to make my DKNY Landscape Cardigan.




3 extremely yummy skeins of Noro Kuryeon to make myself a booga bag.




1 skein of Koigu that I'll admit I didn't think through before purchasing. I wanted to order some to see what all the fuss was about. I now know what the fuss was about...except that I don't have enough to fully enjoy it! I don't even have enough for a pair of socks or gloves. I might just need to order more. :)




The 3 skeins of Sirdar Snuggly DK are to make the pink baby onesie and booties for the girl twin of Yannick's cousin. The creamy yellow and soft pink Sirdar Snuggly 4ply are to make the sundress and hat for the other baby girl from his other cousin.




The 2 brown skeins of Bernat Soft Boucle were gifted by my cousin Robyn. I already had the cream skein, so I'm using the 2 together to make the messy blob in the middle- my entrelac throw.




Last but not least Robyn also gifted me these 3 skeins of Red Heart Light & Lofty, which I'd like to find a v-neck pullover pattern and make a top for myself, 'cus I like blue shirts against my blue eyes. I heard it pills though, so we'll see.

posted by Jennifer Lori @ 10:37 a.m.


About Me
Name: Jennifer Lori
Home:
Ravelry Username: jenniferlori
About Me:
See my complete profile

Click here to add yourself to my Frappr map!
Email Me
jeloca[at]sympatico[dot]ca
Previous Post
Where to Get Patterns, Help or Other Stuff
Links to Errata
Podcasts I Listen To
Groups
Secret Pal 12 Questionnaire
---

---
the montreal knitting guild
---

---

---


Join | List | Previous | Next | Random
---


Previous | Next

---


Previous | Next
---

---


previous | next
---


Webring is owned by
handmade by jennifer
Previous | Next | List
---
Blog Canada
Previous | Next
Join | List
---
Master Knitters Ring
Prev | Next | List | Random
---
Knitalongs I've Done
---
---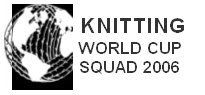 ---
Archives
Labels
Template by