Free Patterns
here to join my Yahoo group and have me send you news about the latest free patterns
Sale Patterns
I Want to Knit
Thursday, December 09, 2004
Vegas Scarf- Intro
So before my knitting teacher left for an emergency to Florida (a real one, not an "I need a beach, bad!" one), she'd knitted one of those throws where you use a mix of yarns. It used a combination of knit rows and purl rows to create an interesting texture, not to mention yarns ranging from mohair to ribbon, plus cutting the yarn at the end of each row gives ready-made fringe. She asked us to go around the store and pull out colors we liked, and to try to work a scarf like that ourselves.

These are the yarns I chose. I call it my Winter Icicles Scarf (I know, lame name):



From left to right, clockwise, starting from the large gray pouf, they are:
1. Schachenmayr nomotta Hair (light smoky gray, 65% mohair/35% acrylic),
2. Katia Flash Print (navy edged ribbon with silvery slashed centers that go from ice blue to purple, 50% cotton/40% polyamide/10% nylon),
3. Estelle Pearl (light to medium blue with a gold filament running through and skinny, soft, short "eyelashes", 30% merino wool/43% polyamide/27% acrylic)
4. (center ball) Lana Gatto Crystal (silver icicles just like tinsel on a Xmas tree, 63% viscose/20% polyamide/17% polyester)
5. Schachenmayr nomotta Novellara (also a ribbon with slashed centers, this time a muted range from gray through blue with some bright blue spots, 35% new wool/35% polyamide/30% acrylic)
6. Katia Ingenua (darker gray-mauve, 78% mohair/13% polyamide/9% wool)

I love the yarns, and the colors, and am looking forwards to having a blue scarf to wrap around my blond head to show off my blue eyes. But- I'm a bit of a control freak. I know. That rumble of the earth you just felt? Caused by my entire family and friends doing a collective gasp. I admit it. I like being in control.

Theoretically I could do what Nicole (knitting teacher) suggested: put the balls in a bag and just reach in at the end of each row. This leaves me with a problem. Unless I decide to knit while wearing gloves, I know I can tell the difference by feel between the yarns. I can at least identify which 2 are the mohairs, which 2 are the ribbons, which 1 is the tinsel and which 1 soft ball is the golden fleck one. I know myself. I will be utterly incapable of reaching in and pulling a random ball out. I will most likely end up deciding which ball I want, and going by feel to pull that ball out, purely accidentally of course.

The second problem I have is that we are supposed to just knit or purl a row at random, to create an interesting look and see how the rows play off each other. Again, I can't do this. (See above re: control freakiness).

So I came up with a great idea. I'm claiming it as my idea for the moment unless someone points me to a source who came up with this first (I'm sure someone did). If not, than it's mine mine mine!

I call it the Vegas scarf. (As an aside: am I truly surprised I named the scarf after the place two of my favorite shows occur? CSI and Las Vegas are cool shows. Now if only they would make a Law & Order: Las Vegas I would be in heaven. As an aside to my aside: am I the only one who would be thrilled with weekly TV consisting only of CSI and Law & Order-type shows? In any incarnation? I'd even give up my reality TV for that! -Sorry for the rumble again folks. That was the collective gasp again.)

I rambled, let me start over. I call it the Vegas scarf. Why? 'Cus it embodies the stakes of chance, fate and luck. Tools needed: 1 die and 1 coin. Beginning to see how this will work? This is how I will knit this scarf. Before I begin I will assign each skein to a number on the die. (Possibly I already did above). I will then assign (for example) heads = knit and tails = purl.
Step 1: Roll the die, get a number, cast on with that ball, cut ends leaving 4" tail.
Step 2: Roll the die, get a number, grab that ball. Toss the coin, get a side, tells me to knit or purl that row. Follow the directions of fate across the row, cut ends leaving 4" tail.
Step 3: Repeat step 2 for scarf.
Step 4: Roll the die, get a number, grab that ball, bind off, cut ends leaving 4" tail.

Voila! A completely random scarf that fulfils my need for control while leaving things totally up to chance! The cool thing is that no 2 scarves will ever be alike! (Uh- if anyone ever manages to make 2 scarves exactly alike by this method, run, don't walk to your nearest casino or depanneur and play blackjack or buy a lottery ticket or something, 'cus that's freaky!)

I'll post pics as I have stuff to post. I'd love to see pics of any scarves anyone else makes with this method. If I get a bunch of pics eventually I'll make a page for them.



posted by Jennifer Lori @ 10:39 a.m.


About Me
Name: Jennifer Lori
Home:
Ravelry Username: jenniferlori
About Me:
See my complete profile

Click here to add yourself to my Frappr map!
Email Me
jeloca[at]sympatico[dot]ca
Previous Post
Where to Get Patterns, Help or Other Stuff
Links to Errata
Podcasts I Listen To
Groups
Secret Pal 12 Questionnaire
---

---
the montreal knitting guild
---

---

---


Join | List | Previous | Next | Random
---


Previous | Next

---


Previous | Next
---

---


previous | next
---


Webring is owned by
handmade by jennifer
Previous | Next | List
---
Blog Canada
Previous | Next
Join | List
---
Master Knitters Ring
Prev | Next | List | Random
---
Knitalongs I've Done
---
---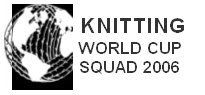 ---
Archives
Labels
Template by