Free Patterns
here to join my Yahoo group and have me send you news about the latest free patterns
Sale Patterns
I Want to Knit
Friday, May 26, 2006
Knitting World Cup 2006

Thanks a lot Kadi. ;]
I've gone and done it. I've joined the Knitting World Cup 2006. Details here:
http://yarn-monkey.blogspot.com/

The basic premise is that you CO once the whistle blows June 9th, and have 1 month to complete the project. I'm going to work my little butt off to finish my Perfect Knitting Bag that I designed a year or two ago. Since this project is already started, I will have to abide by a Time Penalty to compensate for what I've already accomplished, since most KWCSers will be only allowed to CO on June 9th. So I'll knit a row, see how long it takes, then multiply that by the number of rows already completed to see how long I have to wait to be able to start working on it. I need to finish knitting the bag, the pockets, the handle, felt it, choose a lining, sew in the lining, choose zippers and then sew those in. In 1 month. It's a BIG bag.
posted by Jennifer Lori @ 4:59 p.m.


About Me
Name: Jennifer Lori
Home:
Ravelry Username: jenniferlori
About Me:
See my complete profile

Click here to add yourself to my Frappr map!
Email Me
jeloca[at]sympatico[dot]ca
Previous Post
Where to Get Patterns, Help or Other Stuff
Links to Errata
Podcasts I Listen To
Groups
Secret Pal 12 Questionnaire
---

---
the montreal knitting guild
---

---

---


Join | List | Previous | Next | Random
---


Previous | Next

---


Previous | Next
---

---


previous | next
---


Webring is owned by
handmade by jennifer
Previous | Next | List
---
Blog Canada
Previous | Next
Join | List
---
Master Knitters Ring
Prev | Next | List | Random
---
Knitalongs I've Done
---
---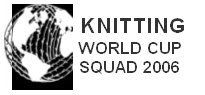 ---
Archives
Labels
Template by