Free Patterns
here to join my Yahoo group and have me send you news about the latest free patterns
Sale Patterns
I Want to Knit
Saturday, March 04, 2006
Yarn Dilemma
I couldn't sleep last night.

Partly because Yannick was up north and I get nervous when I'm alone.

Partly because I couldn't get a design out of my head.

I have a notebook that I keep in my purse for design emergencies. I am a good sketcher. I have no problem coming up with ideas for knitted items, clothing, toys, everything. I have only started to actually knit up 1 of my designs. Why? Because I have no clue how to resize things, and while I can make a top to fit me with no problem, I don't know how to resize it so that the general public can make it in sizes S, M, L or up. So until I gain that knowledge, most of my designs are regaled to sitting in my notebook, fully sketched out, but lonely.

Last night around 3am (ok, let me start over). This morning around 3am I got hit with an idea. I tried to ignore it because it's an idea I've had before, and when I mentioned it to a few knitters they were unimpressed with the idea. This time, however, it seemed brilliant. I knew exactly what to do, how to do it, and how knitters all over the world would clamor for the pattern.

So.

I'm at work, I have some free moments here and there, I brought my notebook with me and I started to sketch...

Nothing. What looks gorgeous in my head is coming out like crap on paper. I know the idea is a good one, but I can't draw it the way I see it. I think I'll have no choice but to just go ahead and make it...which leads to my yarn dilemma.

I can a) use yarn from my stash and end up with a half-assed job of the final object, b) buy yarn at my LYS tomorrow and start right away, or c) browse knitpicks.com for an appropriate yarn that is significantly cheaper than my LYS but have to wait for the yarn to arrive. The only problem with option C is that I don't know what gauge I want, which is why the LYS option is very tempting. Being able to fondle is always good.

I don't know.
posted by Jennifer Lori @ 4:01 p.m.


About Me
Name: Jennifer Lori
Home:
Ravelry Username: jenniferlori
About Me:
See my complete profile

Click here to add yourself to my Frappr map!
Email Me
jeloca[at]sympatico[dot]ca
Previous Post
Where to Get Patterns, Help or Other Stuff
Links to Errata
Podcasts I Listen To
Groups
Secret Pal 12 Questionnaire
---

---
the montreal knitting guild
---

---

---


Join | List | Previous | Next | Random
---


Previous | Next

---


Previous | Next
---

---


previous | next
---


Webring is owned by
handmade by jennifer
Previous | Next | List
---
Blog Canada
Previous | Next
Join | List
---
Master Knitters Ring
Prev | Next | List | Random
---
Knitalongs I've Done
---
---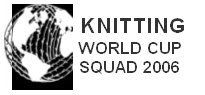 ---
Archives
Labels
Template by