Free Patterns
here to join my Yahoo group and have me send you news about the latest free patterns
Sale Patterns
I Want to Knit
Saturday, February 25, 2006
Posting From Work
Woo hoo! This is my first post from work! I successfully needled my dad repeatedly until he let me get internet access hooked up to the store. We still don't have call waiting, but you can email me! I also have msn here, so I've had fun being able to chat with friends and family while working. I find I'm more productive right now...but that's probably just my opinion.

To Kai- do you have a blog? I added you to the side there but now I'm thinking that you do have a blog under another name. Or am I crazy?

To Ruby- I added you over there too. Thanks for reading me!

To Christine- I didn't know you could get that info from Bloglines. Hmm... 16 people does cheer me up... where are all you guys? Leave me a comment with your blog so I can check you out too!

Now that I think about it, there are hundreds of thousands of people who are subscribed to Bloglines. I have 16 subscribed to my blog. I think I'm sinking into a depression! (j/k Christine!)

To Kit- the Mega socks were done on 2.5mm needles, with the basic toe-up pattern from Simple Socks Plain & Fancy by Priscilla Gibson-Roberts, or somebody. You do a short-row toe, then work straight for the foot, then repeat the short-row toe (but now it becomes a heel), then work straight for the sock, then do a cuff of your choice, then bind off. Easy to do, supposedly fits great. (Yannick says so, he says they fit better than the top-down socks I made him last year). The only thing I can't figure out is how to incorporate the heel stitch (k1, sl1, p back) into the heel. I guess I can do it, I need to try it sometime.

I finished the left jacket front last night but was too tired to take a pic and upload it. I'll post pics tonight. I had started the right front, but somehow managed to do the 8 ribbed rows without scrunching the Homespun down...I held it looser than normal so I wouldn't have to scrunch but that left me with a ribbed border that was much looser than the left side. I don't like it, so I'm going to rip it tonight and redo.
posted by Jennifer Lori @ 1:28 p.m.


About Me
Name: Jennifer Lori
Home:
Ravelry Username: jenniferlori
About Me:
See my complete profile

Click here to add yourself to my Frappr map!
Email Me
jeloca[at]sympatico[dot]ca
Previous Post
Where to Get Patterns, Help or Other Stuff
Links to Errata
Podcasts I Listen To
Groups
Secret Pal 12 Questionnaire
---

---
the montreal knitting guild
---

---

---


Join | List | Previous | Next | Random
---


Previous | Next

---


Previous | Next
---

---


previous | next
---


Webring is owned by
handmade by jennifer
Previous | Next | List
---
Blog Canada
Previous | Next
Join | List
---
Master Knitters Ring
Prev | Next | List | Random
---
Knitalongs I've Done
---
---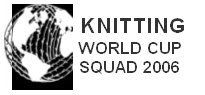 ---
Archives
Labels
Template by