Free Patterns
here to join my Yahoo group and have me send you news about the latest free patterns
Sale Patterns
I Want to Knit
Sunday, February 26, 2006
Stupid Broken Gallery Links
Well, I spent most of last night creating a gallery for my stuff. I decided to start with the wips because there are fewer of them than FOs. (Thank God!) You can check out the gallery so far over there in the sidebar. It was working fine until I added more pics and folders, and now I've got a bunch of broken links. I'm trying to fix it, waiting for a reply from the JAlbum forum users.

Shelley- thanks for commenting! Please comment again (or email me) with your blog address so I can add you over there and come visit you.

Mz Mar- you're in there too, I added you a few moments ago!

Spent the day today going up north. We're doing the engagement party there in April, and had to finalize a couple of decorating choices for the room. Yannick drove and my parents came in the car which meant that I had an hour and a half drive up (stopping for coffee on the way) and a 2 hour drive back (traffic) to relax and knit. Last night I'd restarted the ribbing for the right front piece of the Homespun cardi, and got up to row 33 or 56 or something. I worked on it in the car and am somewhere near 100 rows. At 118 I start with the v-neck shaping, and at 169 I do the short rows in prep for a 3ndl BO instead of later seaming the shoulders together. I'm hoping to finish tonight and get started on the sleeves. After all this stockinette I'm dying to work on some complicated cables or Fair Isle, but I'm forcing myself to finish this first. Spring will be here soon and I really want to wear this jacket, it feels like it will be really comfy!
posted by Jennifer Lori @ 8:55 PM


About Me
Name: Jennifer Lori
Home:
Ravelry Username: jenniferlori
About Me:
See my complete profile

Click here to add yourself to my Frappr map!
Email Me
jeloca[at]sympatico[dot]ca
Previous Post
Where to Get Patterns, Help or Other Stuff
Links to Errata
Podcasts I Listen To
Groups
Secret Pal 12 Questionnaire
---

---
the montreal knitting guild
---

---

---


Join | List | Previous | Next | Random
---


Previous | Next

---


Previous | Next
---

---


previous | next
---


Webring is owned by
handmade by jennifer
Previous | Next | List
---
Blog Canada
Previous | Next
Join | List
---
Master Knitters Ring
Prev | Next | List | Random
---
Knitalongs I've Done
---
---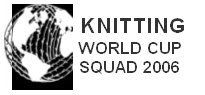 ---
Archives
Labels
Template by