Free Patterns
here to join my Yahoo group and have me send you news about the latest free patterns
Sale Patterns
I Want to Knit
Thursday, March 23, 2006

Now...on to the reason I've been so quiet lately. Let's see...Monday night I was asleep by 10pm. I'll get into the dress/outfit details tomorrow from work maybe, don't feel like getting into it now. Tuesday night I had a guild meeting for the Montreal Knitting Guild. At the meeting I cast on for Mike's birthday hat since his wife VERY patiently faxed me a photocopy of a hat he wears currently so I could get the proper sizing. I worked on the hat at the meeting and by the end of the night (at home) I'd finished the ribbing and the same height of the hat itself (which would be hidden behind the ribbing once it was folded up to be worn). Last night I finished the hat. Then I ripped it out, all the way down to that hidden part I just mentioned. Turns out that the way I'd arranged my decreases brought the hat in too much, too soon. By the end it was a snug fit even on me. Oh, did I not mention I'm flying without a pattern here? It's fun working from scratch! Since I can tell you without a doubt that this is my own pattern with no outside influence, no help, no shaping info from another source, NOTHING, I will be posting this as a free pattern soon. I will actually be making a little collection of free patterns and posting them, as a little "thank you" to those who visit me and choose to come back. Since the birthday party is tomorrow night I had to get a move-on, and when I got home tonight I sat down and knit my little butt off. Voila! A black hat any man would wear.
posted by Jennifer Lori @ 11:42 p.m.


About Me
Name: Jennifer Lori
Home:
Ravelry Username: jenniferlori
About Me:
See my complete profile

Click here to add yourself to my Frappr map!
Email Me
jeloca[at]sympatico[dot]ca
Previous Post
Where to Get Patterns, Help or Other Stuff
Links to Errata
Podcasts I Listen To
Groups
Secret Pal 12 Questionnaire
---

---
the montreal knitting guild
---

---

---


Join | List | Previous | Next | Random
---


Previous | Next

---


Previous | Next
---

---


previous | next
---


Webring is owned by
handmade by jennifer
Previous | Next | List
---
Blog Canada
Previous | Next
Join | List
---
Master Knitters Ring
Prev | Next | List | Random
---
Knitalongs I've Done
---
---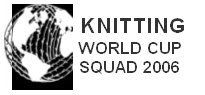 ---
Archives
Labels
Template by