Free Patterns
here to join my Yahoo group and have me send you news about the latest free patterns
Sale Patterns
I Want to Knit
Monday, March 20, 2006

Right after discovering my brilliant idea wouldn't work with the wool I have on hand, I left to go engagement-party-dress-shopping with my mom. Imagine our surprise when the first store we come across in Carrefour Laval carries yarn! While she browsed the needlepoint stuff, I went straight for the wall-o-yarn. Lotsa stuff I hadn't seen before...Phildar...Pingouin (new, not really old)...sock yarn from Sockissima (or something, $18.99 for 100g) and sock yarn from someone else ($4.99 for 50g). Lots of cotton, and pattern books but all in French. Found this James C. Brett yarn called Marble. Hadn't heard of it before. I first grabbed a ball in a colorway of grays with beiges and orange, but then saw the jewel tones and couldn't decide if I wanted to be bold or neutral. My mom decided to go bold, so I bought 3 balls. I couldn't resist the colors. See where it goes blue and green in spots? LOVE that. It also gets pale in spots. LOVE love LOVE the color. It's 100% acrylic but they had no pure wool in anything under worsted. I think all I saw was Alafoss Lopi, which is thicker, and I can get it closer to home. What will it be? Didn't know at first. Kept pulling it out and fondling it and admiring the color. I wanted to do something that showed off the color changes. I finally decided that I'd make a Clapotis with it. (Pattern at www.knitty.com). Maybe it's from wanting to make it for a while. Maybe it's from meeting Kate last week. Maybe it's from finally finding a yarn I like instead of being indecisive about what color Shimmer I wanted to use to knit it in the first place. In any case, Clapotis is what it will be. I needed the retail therapy after the huge yarn bomb this morning, and really feel like following someone else's pattern for a day or so before getting back to designing my own.
posted by Jennifer Lori @ 12:25 a.m.


About Me
Name: Jennifer Lori
Home:
Ravelry Username: jenniferlori
About Me:
See my complete profile

Click here to add yourself to my Frappr map!
Email Me
jeloca[at]sympatico[dot]ca
Previous Post
Where to Get Patterns, Help or Other Stuff
Links to Errata
Podcasts I Listen To
Groups
Secret Pal 12 Questionnaire
---

---
the montreal knitting guild
---

---

---


Join | List | Previous | Next | Random
---


Previous | Next

---


Previous | Next
---

---


previous | next
---


Webring is owned by
handmade by jennifer
Previous | Next | List
---
Blog Canada
Previous | Next
Join | List
---
Master Knitters Ring
Prev | Next | List | Random
---
Knitalongs I've Done
---
---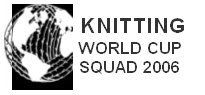 ---
Archives
Labels
Template by