Free Patterns
here to join my Yahoo group and have me send you news about the latest free patterns
Sale Patterns
I Want to Knit
Thursday, March 09, 2006
No Pictures
Sorry, but I'm at work. It's been a looooong week.

I know there are people I'm supposed to reply to who left me messages in the comments, but those emails get sent to my home addy and I don't have access to them here, so rather than leave anyone out I'll skip that until my next post.

My original plan for Tuesday was that since I had to be at the hospital for 2pm, I'd sleep in until 1:30pm, throw on some sweats and go. I don't normally enjoy sleeping so late, but I had to fast and wasn't looking forwards to the food commercials and cravings I always get when I can't do something. Sure enough I was awake at the crack of 8:30am and just couldn't fall back asleep for the life of me. For some unknown reason I decided it was more organic of me (don't ask me why I decided this, or what organic has to do with anything) to just watch whatever was on TV, rather than watch my tapes of the shows I recorded previously. I actually spent the first minute of each hour perusing what shows were starting on all the various channels (my TV has an online guide) and telling myself how "fun" it would be to watch shows I don't normally watch. Like I was doing the shows a favor or something. Weird...but it was a strange feeling just choosing what to watch based on whatever I felt like, not worrying about what else was on and time and stuff like that. I've been in the mood for stuff like that lately, like wanting to sit in my office and knit while listening to audio books, or in my living room by the fire doing the same, rather than in bed while watching TV. So I spent the day watching TV. :)

At 1:00pm I called Yannick and reminded him that he needed to pick me up in half an hour. At 1:30 I called again to remind him he had to pick me up right away. I got to the hospital just in time to go through admitting, get my file, go upstairs and wait.

Unfortunately, you'll have to wait for the rest of this story 'cus I need to start shutting down to go home. More later!
posted by Jennifer Lori @ 7:30 p.m.


About Me
Name: Jennifer Lori
Home:
Ravelry Username: jenniferlori
About Me:
See my complete profile

Click here to add yourself to my Frappr map!
Email Me
jeloca[at]sympatico[dot]ca
Previous Post
Where to Get Patterns, Help or Other Stuff
Links to Errata
Podcasts I Listen To
Groups
Secret Pal 12 Questionnaire
---

---
the montreal knitting guild
---

---

---


Join | List | Previous | Next | Random
---


Previous | Next

---


Previous | Next
---

---


previous | next
---


Webring is owned by
handmade by jennifer
Previous | Next | List
---
Blog Canada
Previous | Next
Join | List
---
Master Knitters Ring
Prev | Next | List | Random
---
Knitalongs I've Done
---
---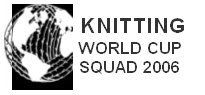 ---
Archives
Labels
Template by