Free Patterns
here to join my Yahoo group and have me send you news about the latest free patterns
Sale Patterns
I Want to Knit
Monday, March 06, 2006
I Should Clearly Still Be Asleep
I woke up early this morning because Yannick and I had a 10:00am appointment. The first thing I did, like usual, was to put on my contact lenses. I must have been REALLY tired, because I glanced quickly at the side of the case I was opening and then kept telling myself "put it in the 7th eye, 7th eye". This is probably clearer in my head, but instead of remembering "right" or "left" based on the R or L on the case, I saw the L upside down and thought it was a 7. Not as funny when I have to explain it.

Our appointment was at a local Linen Chest to finalize some stuff for our registry. It turned out that the dishes that we loved at LC were also available at the Bay (where our registry already is, along with Deco Decouverte- same owners) so we were able to add them there and not have to open a 3rd one. I like the fact that TB and DD have the same owners so technically it's like one registry...people just go to one website (www.hbc.com) and can find everything. Makes their lives easier, which makes ours easier.

(On a side note- to whoever purchased the first item on our registry- YOU ROCK! This is so cool... thank you!)

After leaving the mall Yannick brought me home and went to work. I prepared some mail to send out. Yesterday afternoon I made the stitch markers for an exchange I'm a part of. Instead of waiting until the 15th of March, I was ready so I figured I'd send them out today.

First I had a doctor's appointment to deal with. When I'd gone to the hospital after the car accident I was complaining of stomach pains. The tests showed everything was ok, but they persisted so the doc gave me a referral to a stomach specialist. I saw him today. I was a little taken aback when the doctor said he needed to see my stomach. I was wondering...how? In an x-ray? By pulling up my shirt? Cutting me open? Nothing that drastic, thank God. He wants me to get a gasteroscopy (sp?) and since he had a cancellation...I can do it tomorrow afternoon. Eep! I'm a little nervous, my mom's in Florida, my dad is just annoyed I need the time off of work (wants me to wait a few months so I can schedule it on a Monday- my day off) and Yannick is trying to scare me. Right away he told me he doesn't want me to do it because a friend of his did it and now has a few viruses in his stomach, one of which is cancer. I'm really hoping that he got the story wrong, that the friend did the test BECAUSE of the viruses in his stomach. In any case, I AM doing the test tomorrow. It's at the hospital. Supposedly the test itself takes 2 seconds, but the prep takes a while. They are going to give me an IV or shot of demerol, and freeze my throat so the snake can go down with the camera.

To cheer myself up I deliberately went to the post office that just happens to be in the mall where my LYS is. I treated myself to some Classic Wool to make a pair of felted clogs.

Now I'm home, and sleepy. I think I'm going to take a nap, and then to cheer myself up even more about tomorrow, go out and pick up some yummy supper. There's a place around the corner that makes sushi maki rolls with brown rice, so I think I'll cheat for a little bit and have that. Besides, I have to fast all day tomorrow until my appointment...
posted by Jennifer Lori @ 9:02 a.m.


About Me
Name: Jennifer Lori
Home:
Ravelry Username: jenniferlori
About Me:
See my complete profile

Click here to add yourself to my Frappr map!
Email Me
jeloca[at]sympatico[dot]ca
Previous Post
Where to Get Patterns, Help or Other Stuff
Links to Errata
Podcasts I Listen To
Groups
Secret Pal 12 Questionnaire
---

---
the montreal knitting guild
---

---

---


Join | List | Previous | Next | Random
---


Previous | Next

---


Previous | Next
---

---


previous | next
---


Webring is owned by
handmade by jennifer
Previous | Next | List
---
Blog Canada
Previous | Next
Join | List
---
Master Knitters Ring
Prev | Next | List | Random
---
Knitalongs I've Done
---
---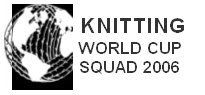 ---
Archives
Labels
Template by