Free Patterns
here to join my Yahoo group and have me send you news about the latest free patterns
Sale Patterns
I Want to Knit
Monday, March 06, 2006
Is There Such a Thing as Knitter's Lung?
Anyone else ever inhale the loose bits that fly off Lion Brand Homespun as you scrunch it down and live to tell the tale? (As me how many times I typed that wrong before getting it down...) I keep coughing as I'm knitting, and finally noticed the gobs of fluff flying through the air each time I scrunched the slack of the yarn down the working strand. Finally had to pull my tshirt over my mouth and breathe through it so I wouldn't get more strands down my throat. Note to self: don't work with Homespun in bed any more!
posted by Jennifer Lori @ 10:18 p.m.


About Me
Name: Jennifer Lori
Home:
Ravelry Username: jenniferlori
About Me:
See my complete profile

Click here to add yourself to my Frappr map!
Email Me
jeloca[at]sympatico[dot]ca
Previous Post
Where to Get Patterns, Help or Other Stuff
Links to Errata
Podcasts I Listen To
Groups
Secret Pal 12 Questionnaire
---

---
the montreal knitting guild
---

---

---


Join | List | Previous | Next | Random
---


Previous | Next

---


Previous | Next
---

---


previous | next
---


Webring is owned by
handmade by jennifer
Previous | Next | List
---
Blog Canada
Previous | Next
Join | List
---
Master Knitters Ring
Prev | Next | List | Random
---
Knitalongs I've Done
---
---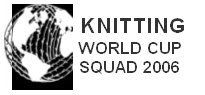 ---
Archives
Labels
Template by