Free Patterns
here to join my Yahoo group and have me send you news about the latest free patterns
Sale Patterns
I Want to Knit
Saturday, March 04, 2006
In any case, the reason for this yarn porn and trunk excavation is that because Yannick is out for the night, I have decided to spend my Saturday night cleaning up my office. Considering the fact that most of the clutter is yarn, and I refuse to get rid of any of said yarn, it comes down to the fact that I don't have enough yarn storage space. Hence the trunk emptying. It was that or go out and buy storage boxes, and I already have the trunk. It will take some creative finagling with my office since the astute ones of you will note that there is no room in my office for a 3ft wide trunk, but I've got all night to come up with something...
posted by Jennifer Lori @ 7:27 p.m.


About Me
Name: Jennifer Lori
Home:
Ravelry Username: jenniferlori
About Me:
See my complete profile

Click here to add yourself to my Frappr map!
Email Me
jeloca[at]sympatico[dot]ca
Previous Post
Where to Get Patterns, Help or Other Stuff
Links to Errata
Podcasts I Listen To
Groups
Secret Pal 12 Questionnaire
---

---
the montreal knitting guild
---

---

---


Join | List | Previous | Next | Random
---


Previous | Next

---


Previous | Next
---

---


previous | next
---


Webring is owned by
handmade by jennifer
Previous | Next | List
---
Blog Canada
Previous | Next
Join | List
---
Master Knitters Ring
Prev | Next | List | Random
---
Knitalongs I've Done
---
---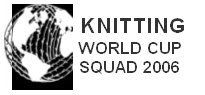 ---
Archives
Labels
Template by