Free Patterns
here to join my Yahoo group and have me send you news about the latest free patterns
Sale Patterns
I Want to Knit
Wednesday, November 10, 2004
Catching Up
Here's the latest:
For Justin's sweater- I've sewn the raglan seams and picked up for the hood. I need to complete the hood, pick up and work the button bands, then I'm done!

Over the weekend I couldn't work on the hoodie 'cus it was on the blocking board, so I decided to teach myself entrelac. My cousin Robyn had given me a large bag of craft stuff she didn't want any more (thanks Robyn!) and inside were 3 skeins of Bernat Light & Lofty in a blue, and 2 skeins of Bernat Soft Boucle in a brown blend. I happened to already have a Soft Boucle in a cream color, so using it with the browns I'm making an entrelac throw for our basement. I'm in no rush to finish it, but I got the technique from a Debbie Bliss book I took out from the library. Great info, great technique. Made it super easy!

I finally started carrying around a skein of the Sisu for my birthday suit so I can work on swatching that this week. I'm just waiting to finish typing up the pattern (I put all my patterns in my Palm so I don't need to carry big books around) and then I'm starting.

I'm also doing the same for my challenging project. I've decided the birthday suit is my "relaxing" project 'cus it's in a simple stockinette stitch. So I want something hard for when I want to use my brain. I found it in Vogue Knitting (also from the library). It's a sweater designed by DKNY and it uses cables and such to create a landscape with a fence, clouds, everything! I'm looking forwards to starting! I bought the yarn, now I need to see which size needles.

I also bought the yarn for a secret project that I can probably talk about here 'cus the person its for never uses the net. One time during a trip to our LYS, Yannick tried on a pair of mittens that he found SOO comfy. They are in st st, but use a technique called "thrumming" (I think). Basically every few rows you do a stitch with an extra piece of yarn and leave the ends loose inside the mitten to fuzz up, and it creates a super-warm, really cozy mitten. So I bought a kit in the most masculine color they had and I'll make him a pair for Christmas/Hanukah. I didn't add it to my WIP list yet 'cus I'm only going to start it next Monday. After my class I'll be staying at the Wool Shop to learn the technique.

Oh, and before I end this post, I DID get some work done on Yannick's remaining sock. It might be hard to believe, but my friend Jackie who reads this blog can attest that its true. On Saturday night we went bowling, and I let Yannick bowl for me so he could see if he was up to it since his back surgery. So, instead of sitting around doing nothing for the 2 games...I pulled out my knitting. It's small 'cus its on dpns, and I don't think I disturbed anyone. I have a feeling I was talked about the next day...and perhaps not very flattering by everyone...but I don't care. I still had a good time, still participated with everyone, and got about 15 rows done. I'm happy.

posted by Jennifer Lori @ 1:22 p.m.


About Me
Name: Jennifer Lori
Home:
Ravelry Username: jenniferlori
About Me:
See my complete profile

Click here to add yourself to my Frappr map!
Email Me
jeloca[at]sympatico[dot]ca
Previous Post
Where to Get Patterns, Help or Other Stuff
Links to Errata
Podcasts I Listen To
Groups
Secret Pal 12 Questionnaire
---

---
the montreal knitting guild
---

---

---


Join | List | Previous | Next | Random
---


Previous | Next

---


Previous | Next
---

---


previous | next
---


Webring is owned by
handmade by jennifer
Previous | Next | List
---
Blog Canada
Previous | Next
Join | List
---
Master Knitters Ring
Prev | Next | List | Random
---
Knitalongs I've Done
---
---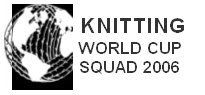 ---
Archives
Labels
Template by