Free Patterns
here to join my Yahoo group and have me send you news about the latest free patterns
Sale Patterns
I Want to Knit
Sunday, September 19, 2004
HAPPY BIRTHDAY DEBBIE!
A bunch of warm wishes go out to my favorite shortie birthday girl! I'm sorry I'm posting this so late but my IE isn't working and I just remembered that I also have Netscape on my computer.

Haven't done any knitting since Friday afternoon when I turned the heel and began the gusset on Yannick's first sock. All Friday night was spent watching Yannick and buddies fix my car so I could drive my dad to work on Saturday. Saturday was work then dinner with the family for Yannick's, mine and my sister Laura's birthdays, and then back to my parents' house. Today was filming for a tv show we'll be on in Japan (and possibly China), then some window shopping and stuff, now finally home, supper eaten, and ready for bed.

I'm very pissed that my IE isn't working, but very happy my car is 'cus I start my knitting classes tomorrow. I'm probably a little more advanced than the average level 1, but the instructor only lets you in her level 2 class if you've done her level 1, so it's back to the basics I go
posted by Jennifer Lori @ 11:38 p.m.


About Me
Name: Jennifer Lori
Home:
Ravelry Username: jenniferlori
About Me:
See my complete profile

Click here to add yourself to my Frappr map!
Email Me
jeloca[at]sympatico[dot]ca
Previous Post
Where to Get Patterns, Help or Other Stuff
Links to Errata
Podcasts I Listen To
Groups
Secret Pal 12 Questionnaire
---

---
the montreal knitting guild
---

---

---


Join | List | Previous | Next | Random
---


Previous | Next

---


Previous | Next
---

---


previous | next
---


Webring is owned by
handmade by jennifer
Previous | Next | List
---
Blog Canada
Previous | Next
Join | List
---
Master Knitters Ring
Prev | Next | List | Random
---
Knitalongs I've Done
---
---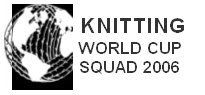 ---
Archives
Labels
Template by