Free Patterns
here to join my Yahoo group and have me send you news about the latest free patterns
Sale Patterns
I Want to Knit
Thursday, September 11, 2008
thank yous all around
First of all, a big THANK YOU! to those who left me comments, both here and privately, wishing me a happy birthday. I don't remember if I replied to everyone personally, but I appreciate it all the same.

I spent a quiet birthday at work with Jakob and my dad, then passed the night away in my hairstylist's chair having my highlights redone. Nothing like a good cut and blow-dry to make a woman feel new again!

In the birthday spirit, I wanted to share some gifts I got recently.

Last Sunday Yannick and I did some shopping. We finally spent a store credit we'd amassed when returing some duplicate wedding gifts waaaay back in 2006, and picked up some nice household items. Before returning home Yannick decided to treat me to a little anniversary gift. See, we'd decided that since we have a lot of home renovations to do before the new baby comes, we wouldn't do our usual "go all out" on each other's anniversary/birthday gifts this year. We'd put the money towards our renos and just go out for dinner and a movie for each birthday. Last week I took him to see The Dark Knight on Wednesday and then out for dinner for calmari and fondu (mmm) on Friday.

Well, he decided that a little anniversary gift was in order. We have been following the traditional gift lists and exchanged paper gifts last year for our first anniversary. Anniversary # 2 is...cotton! (How perfect for a knitter?) We went out yarn/pattern shopping, on the provisions that a) the pattern be for me, and b) the yarn have cotton in it, preferably as the main "ingredient".

We found something!

The pattern is Waves of Lace (Rav link) by Ilga Leja, and we bought enough yarn so I can make myself the tank top only. We thought it would be perfect to wear over a black or white tank, and go with either jeans, dressy pants or even (gasp!) a skirt. I always hesitate to buy blue yarn for tops even though I know it will be nice with my eyes, because I always wear blue or black pants and am afraid of looking like a bruise. I was going to choose a dark brown shade instead...however, Yannick convinced me. I really wanted a yarn that would be a bit slinky and dressy, not just a workhorse cotton. This Sirdar Duets yarn (Rav link) was the perfect weight and I think the shiny sections will give the tank just enough "oomph" without being too formal. Plus I can always order more yarn and make the shawl if I want.

On Tuesday night we had the first MKG meeting of the year, and Robyn brought me a gift bag stuffed with tissue paper. Being the anticipation-whore that I am, I insisted on resisting opening it until my actual birthday (Thursday). When I finally did open it, this is what I found:

See a theme? Robyn knows I love ladybugs. :) There is ladybug-dyed sock yarn (of secret source, for now), a ladybug yarn cutter, some ladybug buttons, a pendant needle gauge and some Udderly SMOOth udder cream which matches the ladybug red/black theme (and works really, really well too!). Thanks Robyn!

Labels: stash enhancing
posted by Jennifer Lori @ 8:01 a.m.


About Me
Name: Jennifer Lori
Home:
Ravelry Username: jenniferlori
About Me:
See my complete profile

Click here to add yourself to my Frappr map!
Email Me
jeloca[at]sympatico[dot]ca
Previous Post
Where to Get Patterns, Help or Other Stuff
Links to Errata
Podcasts I Listen To
Groups
Secret Pal 12 Questionnaire
---

---
the montreal knitting guild
---

---

---


Join | List | Previous | Next | Random
---


Previous | Next

---


Previous | Next
---

---


previous | next
---


Webring is owned by
handmade by jennifer
Previous | Next | List
---
Blog Canada
Previous | Next
Join | List
---
Master Knitters Ring
Prev | Next | List | Random
---
Knitalongs I've Done
---
---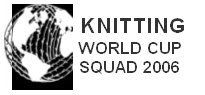 ---
Archives
Labels
Template by