Free Patterns
here to join my Yahoo group and have me send you news about the latest free patterns
Sale Patterns
I Want to Knit
Monday, March 13, 2006
Sweater Score
Yesterday Robyn and I went to the Sunday knitting meetup downtown. It was a lot of fun, there were more people than normally show up at the Wednesday meeting- I think we had about 15 people. It's amazing how many people are working on socks, especially the Jaywalkers pattern from MagKnits. Maybe I'll have to jump on the bandwagon...they do look cute. I also got to see the Regia city colors close up, LOVE the Montreal colorway. Went a little overboard this morning and ordered ALL the colors of the Regia Canadian Colors. There are 10 colors. Hmm...wonder if I can pay in installments? :)

When I got home last night I curled up on the couch downstairs and caught up on some of my video tapes while working on the monsterous (sp?) shawl collar of Homespun Jacket. Took a mini break when Yannick came home from indoor golfing in A-Ma-Baie and had supper together. Then he took off again to go help his sister with something, and I kept knitting. When he finally came home again at 11:15 I was just weaving in the last end after binding-off the FINALLY 3" wide ribbed band and then weaving in all the little ends from ball changes and piece edges. I "tried it on" as best as I could with only the shoulder seams sewn... I'm not too sure about this any more. I'm loving how it looks, and it's really soft...but I don't know if it's going to fit me. I'm still going to attach the sleeves and seam the sides and see, and just keep my fingers crossed in the meantime.

This morning I decided that since I had to go out anyways to the used book store to get the knitting mags the clerk was putting aside for me, I'd stop at the Salvation Army store and Value Village and see if I could score anything cheap. I went to SA first since it's on the same side of the street as I was heading in and was closer. They had no yarn or needles (NEVER see any of that there) but I decided to check out the sweater selection. I did find 5 sweaters I refused to pass up, and I'll tell you all about them in a minute when I post pics.

Then I went to Value Village. They had some yarn in bags of 2-3 skeins each, but it was odds and ends of acrylic stuff and not worth getting. There was one massive cone of polyester thread, literally as fine as thread. Only $0.99 if anyone wants it. Towards the cash there are stands of bagged items, and one had about 4 bags of knitting needles. A lot of Aero needles, some circulars too and many dpns. Each bag is $4.99. I didn't buy them. I was waiting in line with one of the bags of Aeros 'cus I love Aero needles, but I ended up putting them back and walking out empty handed. I don't really use straight needles anyways and I HAVE all the sizes that exist. Someone else can use them more than I can. So if anyone wants them, they're all still there.

THEN I went to the used book store, only to find out that what the woman put aside for me were old knitting books with nasty patterns that I would never make. So I didn't buy them either.

So now I'm home, I'm only out $20 and have about 5 pounds of yarn to wash and wind. I'm going to have all 5 sweaters dry-cleaned and then unravel them and wind them up.
posted by Jennifer Lori @ 12:56 p.m.


About Me
Name: Jennifer Lori
Home:
Ravelry Username: jenniferlori
About Me:
See my complete profile

Click here to add yourself to my Frappr map!
Email Me
jeloca[at]sympatico[dot]ca
Previous Post
Where to Get Patterns, Help or Other Stuff
Links to Errata
Podcasts I Listen To
Groups
Secret Pal 12 Questionnaire
---

---
the montreal knitting guild
---

---

---


Join | List | Previous | Next | Random
---


Previous | Next

---


Previous | Next
---

---


previous | next
---


Webring is owned by
handmade by jennifer
Previous | Next | List
---
Blog Canada
Previous | Next
Join | List
---
Master Knitters Ring
Prev | Next | List | Random
---
Knitalongs I've Done
---
---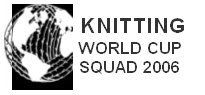 ---
Archives
Labels
Template by